All kinds of crypto investors have been rooting for viral projects to share the limelight and make a profit. But as it turns out, virality is a double-edged sword because it doesn't always pan out the way you expect. Something similar happened to $VIRAL crypto supporters recently who woke up abruptly to the reality of the crypto markets.
But investors are using Wall Street Memes as a safety net to make up for their losses, as it is an ever-growing meme coin presale. Wall Street Memes joined the presale market a couple of weeks ago, but in such a short time, it has collected $5.1 million from supporters. But how is it doing that in such a short time? Let's take a look.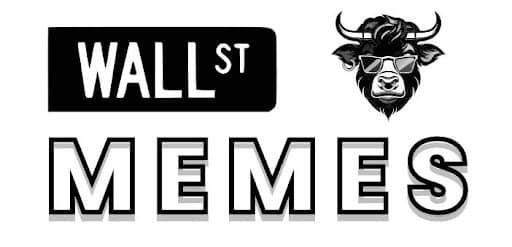 How did the so-called king of meme coins fail? $WSM as an Alternative
Viral crypto came out, making a good amount of noise about how its ecosystem was built for going viral. The main token, $VIRAL emerged as an innovative cryptocurrency following the ERC-20 token standard. As a result, a number of early supporters thought of it as another unique meme coin based on the Ethereum network. 
Viral was specifically made for powering unique internet memes. But Viral crypto lacked an innovative meme coin project despite having a strategic token distribution and a clear roadmap. 
It failed to keep its promises early, where it is tough to build trust by staying true to your offerings, plans, and product. So instead of going ahead and going viral on social media with digital humor, $VIRAL prices took a plunge.
Viral crypto was made to disrupt the exact way people have been using social media and memes. The team even planned to launch an exchange that would be exclusively for memes. 
But all of those rumors went down the drain as $VIRAL crypto prices dipped to an all-time low on June 6. Ironically, $VIRAL prices went up on June 3 to their first all-time high.
Luckily, there is a better meme coin presale to focus on if one wishes to see the future of a tokenized movement in the crypto world. 
We are talking about Wall Street Memes that came as a savior for all those who lost a significant chunk by following $VIRAL. This emerging meme coin has everything including 
A realistic goal

significant social following

and a token that is meant for greatness. 
Let's check out how $WSM is saving crypto investors from losing their money with its consistent performance.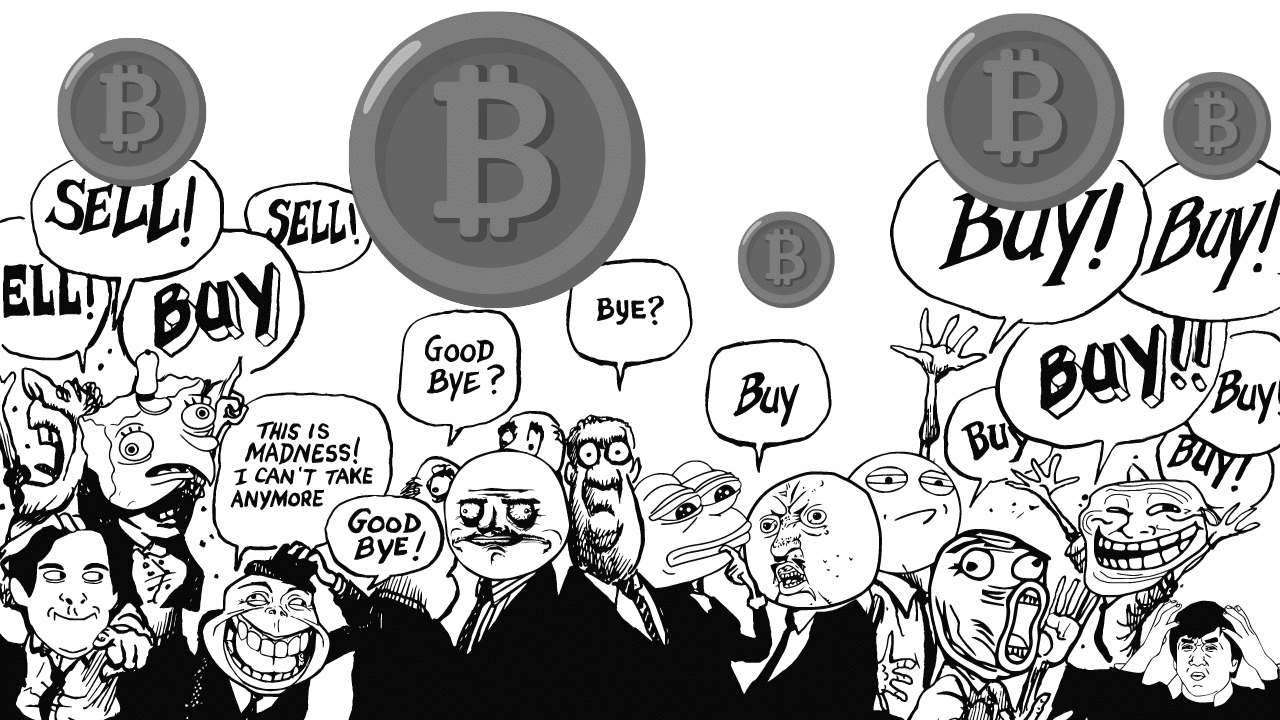 Wall Street Memes – The Best Meme Coin for Investing in 2023
An introduction to the Wall Street Memes is incomplete without the movement that started it all in the first place. The GameStop chaos back in 2021 has been lauded by a majority of crypto supporters, investors, and enthusiasts around the globe. As a result, the Wall Street Bets became more of a hero, admired for having outsmarted the actual Wall Street people. 
That's why this movement started its own meme coin project, which reflects its original concept of triumph against capitalism. As soon as it hit the crypto market, $WSM became a huge deal for anyone active in this sector. But experts know that noble ideas and a roadmap are not enough to get investors interested, so here are a few sensible reasons to invest in $WSM.
Why is $WSM Better than $VIRAL?
Whether Wall Street Memes is a better opportunity than Viral crypto or not depends on how well it performed given that their backgrounds and industries are the same. Let's check.
Presale success is a huge indicator for an emerging crypto. Based on the presale performance, new or expert crypto investors tend to either encourage or avoid any project. As meme coins do not have such a great image for long-term investment, $WSM has been favored in short-term positions. $WSM has raised over $5.1 million via presale and is moving towards a price increase.

For a meme coin, being popular on social media channels is a crucial thing and that is what most investors look for before putting money into it. A strong online presence and proper social standings can be a game-changer for meme coins which are new and still growing. This is why Wall Street Memes and its 500K+ followers on Instagram and 200K+ supporters on Twitter are helping it grow exponentially.

Before actually launching a token in the market, many presale crypto projects have made millions. Wall Street Memes is no different to those success stories because it is applying the same approach to gradually build momentum. But that's not all. The $WSM presale is spread in different stages and each stage is unlocked with a slight price increase. This is how $WSM is increasing returns before entering the market.

Other than a million people's community and 40+ million online impressions across various social media, $WSM is also supported by chosen bank cards. The official website of Wall Street Memes will allow anyone to purchase $WSM using Ethereum, Binance Coin, or even particular bank cards. Adding such a feature is seldom a reality when it comes to growing crypto presales, specifically a meme coin. 
Because of all these strong reasons and more, $WSM is much more profitable than $VIRAL which has touched its all-time low levels recently. Any sensible investor or meme coin enthusiast would be better off making 50x returns from Wall Street Memes than wasting it all on Viral crypto.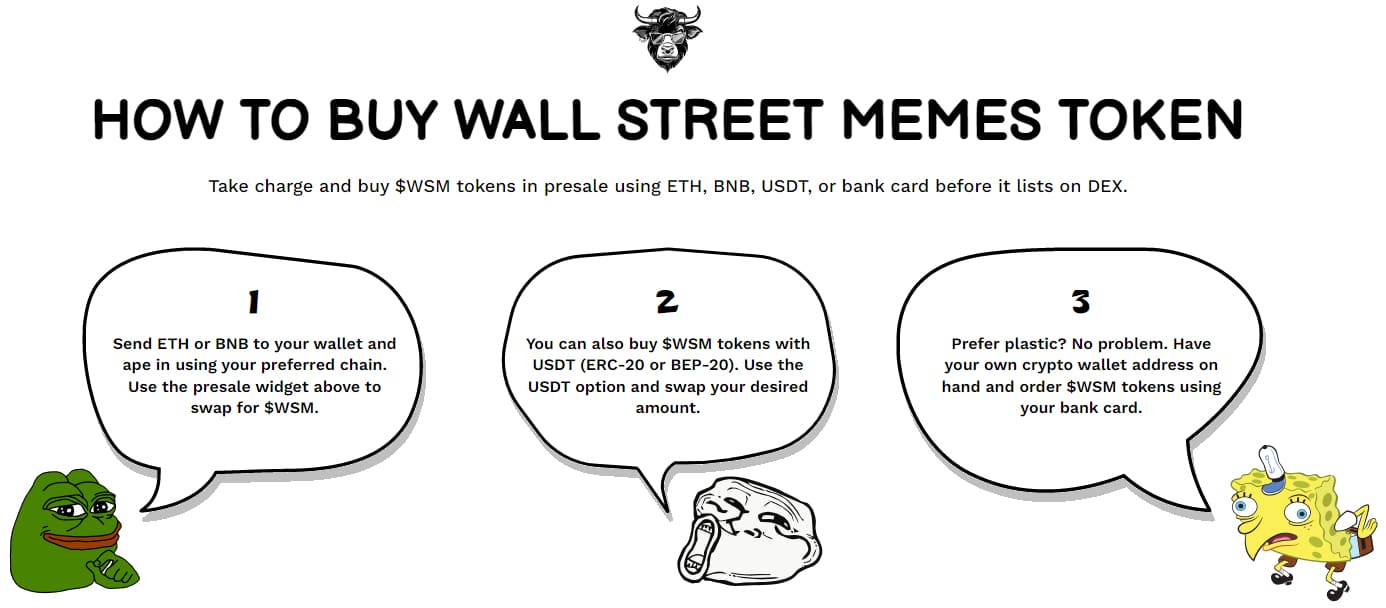 Final thoughts
Meme coins are not a new concept, but they rule the crypto market during bear markets every now and then. This is why it's important to pick one that has plans to grow and disrupt the market with strong backing. Such a meme coin would be Wall Street Memes, so buy it now before it lists on a DEX.