The cryptocurrency industry is recognized for its dynamism, which is defined by continuous swings in trends and market preferences. In the last few years, meme coins' dynamics have changed significantly in this ever-changing crypto ecosystem.
With the meme coin industry booming with new coins like PEPE 2.0, SHIB 2.0, and DOGE 2.0, the community is focusing more on the new coins than the OG meme coins. However, there are other emerging meme coins that have surfaced that have begun to make ripples in the crypto business as well, giving these coins serious competition.
We are talking about Wall Street Memes (WSM), Thug Life Token (THUG), and Chimpzee (CHMPZ) that the crypto community is referring to as better options than PEPE 2.0, DOGE 2.0, and SHIB 2.0.
But why exactly? Are these just another shitcoin or rather a smart investment?
PEPE 2.0, DOGE 2.0, and SHIB 2.0 struggle to retain their popularity as new meme coins emerge 
All three of PEPE 2.0, DOGE 2.0, and SHIB 2.0 follow their predecessors, which are PepeCoin, Dogecoin, and Shiba Inu, respectively. By this, we mean that the price movement of all 3 meme coins represents the 3 biggest memecoins.
Since its launch, DOGE 2.0 has established itself as one of the trending meme coins, just like PEPE 2.0 and SHIB 2.0, but it hasn't been able to maintain its ranking in the market. Not just these 3 but many other coins are experiencing a notable decline, resulting in a sharp decline these days.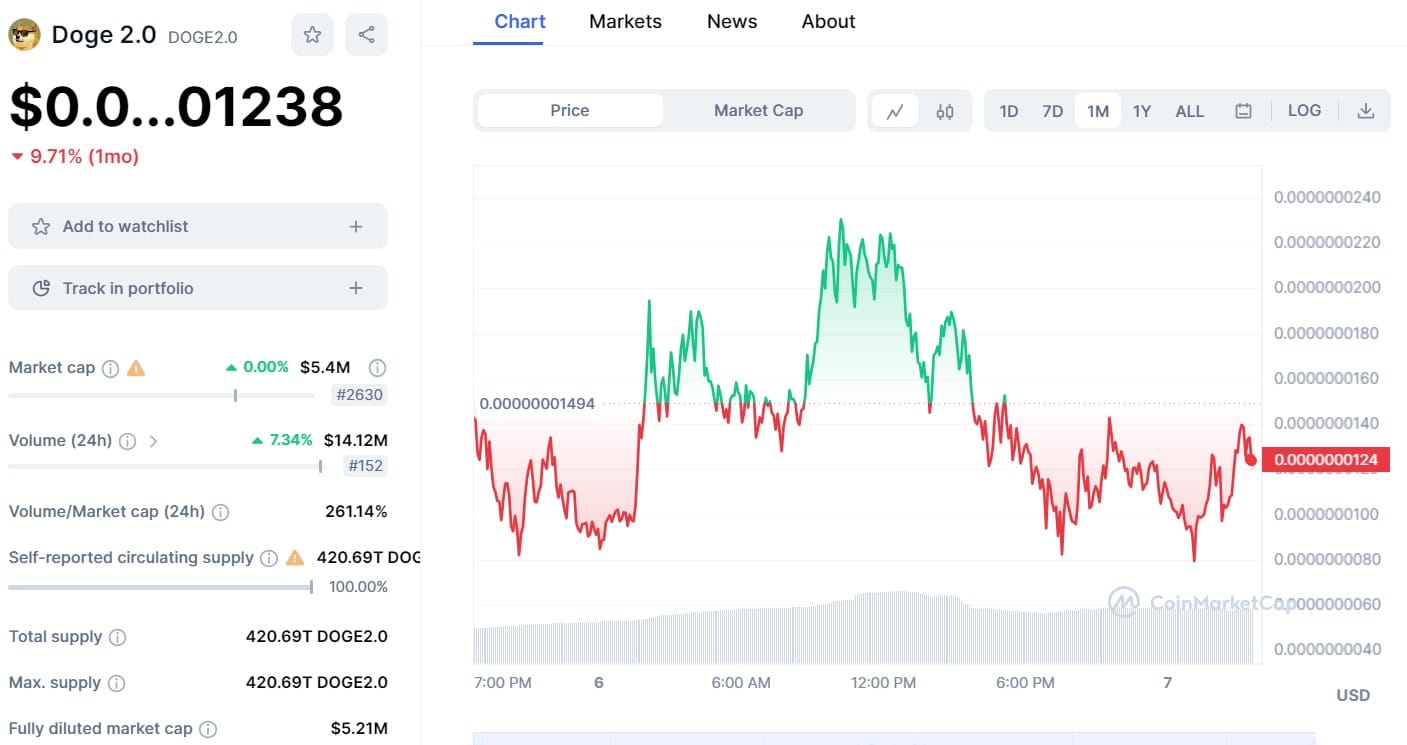 From the figure beopw , we can see that PEPE 2.0 has witnessed a sudden surge in trading volume – hitting an all time high. However, during a frenzy, coins like PEPE 2.0 and DOGE 2.0 faced challenges to maintain their momentum.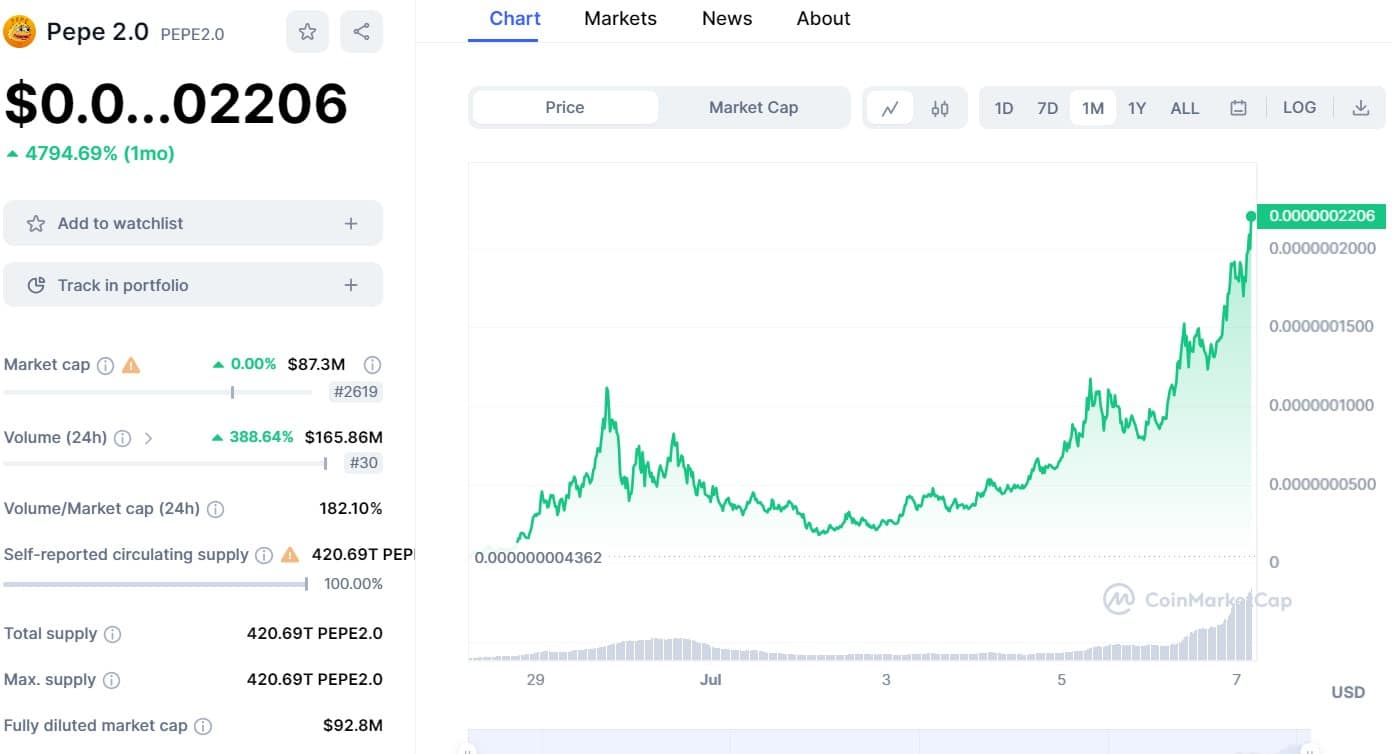 Similarly, according to the figure above, SHIB 2.0 has also been experiencing significant attention and currently positions itself as the third most popular meme coin. But, due to its lack of real-life use cases and utility, the popularity of SHIB 2.0 is dropping among the community and investors.
All of these reasons have led the crypto community to look for the next PEPE 2.0, DOGE 2.0, or SHIB 2.0 that is going to explode as well. 
This is where THUG, WSM, and CHMPZ come into the picture. These emerging meme coins have already started to grab the attention of a significant part of the crypto community, despite being launched recently.
Wall Street Memes ($WSM): a presale better than PEPE 2.0
With PEPE 2.0 struggling to keep its demand in the market, another meme coin has been the talk of the town lately that many investors are comparing with PEPE. Wall Street Memes is a promising new meme coin that is the brainchild of the team that is responsible for Wall Street Bulls, which is another massive community that has a strong following in the meme coin niche.
Wall Street Memes has already had remarkable success in the presale, which has resulted in raising around $11 million. The community-focused meme coin has a total supply of 2 billion tokens, of which half are designated for presale investors. The rest of the tokens are planned to be utilized for community rewards and to retain liquidity on exchanges. 
Investors who are taking part in the presale will have the opportunity to participate in the Wall Street Memes airdrop as well. There is no denying that the tokens are being sold at a tremendous speed, and as the presale is soon to be over, it is the best chance to get the most out of this opportunity before the prices get hiked.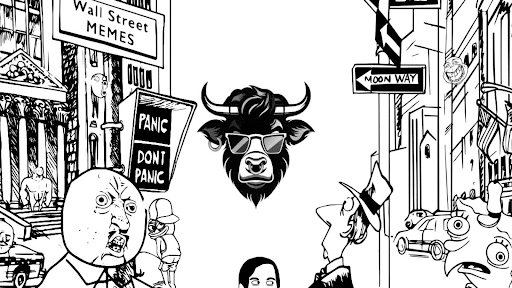 Thug Life Token ($THUG): Redefining the meme coin landscape with brotherhood
The latest sensation in the meme coin domain, Thug Life Token ($THUG) has made its presence felt immediately, which helped the coin generate a whopping $100,000 on the very first day of its highly anticipated presale that was highly-anticipated. Experts are anticipating $THUG to be another meme coin to explode in the near future. 
However, $THUG differs from other meme coins quite drastically, and this is what makes this coin unique in the pool of meme coins with zero utility. THUG is not based on another social media meme or influenced by any popular entrepreneur's tweets. It is rather a representation of the Thug Life movement, which was popularized as a counterculture hip-hop movement in the 1980s. 
Known as the "baller's meme coin," the meme coin is moving at a rapid pace, and the enthusiasts have no time to lose. The potential of this meme coin lies in the strength of the community, which can be seen in the recent influx of members in Telegram and the massive success in the presale after raising nearly $600k.
If the presale success isn't enough for you to grab the opportunity, then you might want to hear that THUG is also launching a presale over time. Don't miss out on your chance to be a part of the growing industry and take advantage of the emerging coin before the prices go up.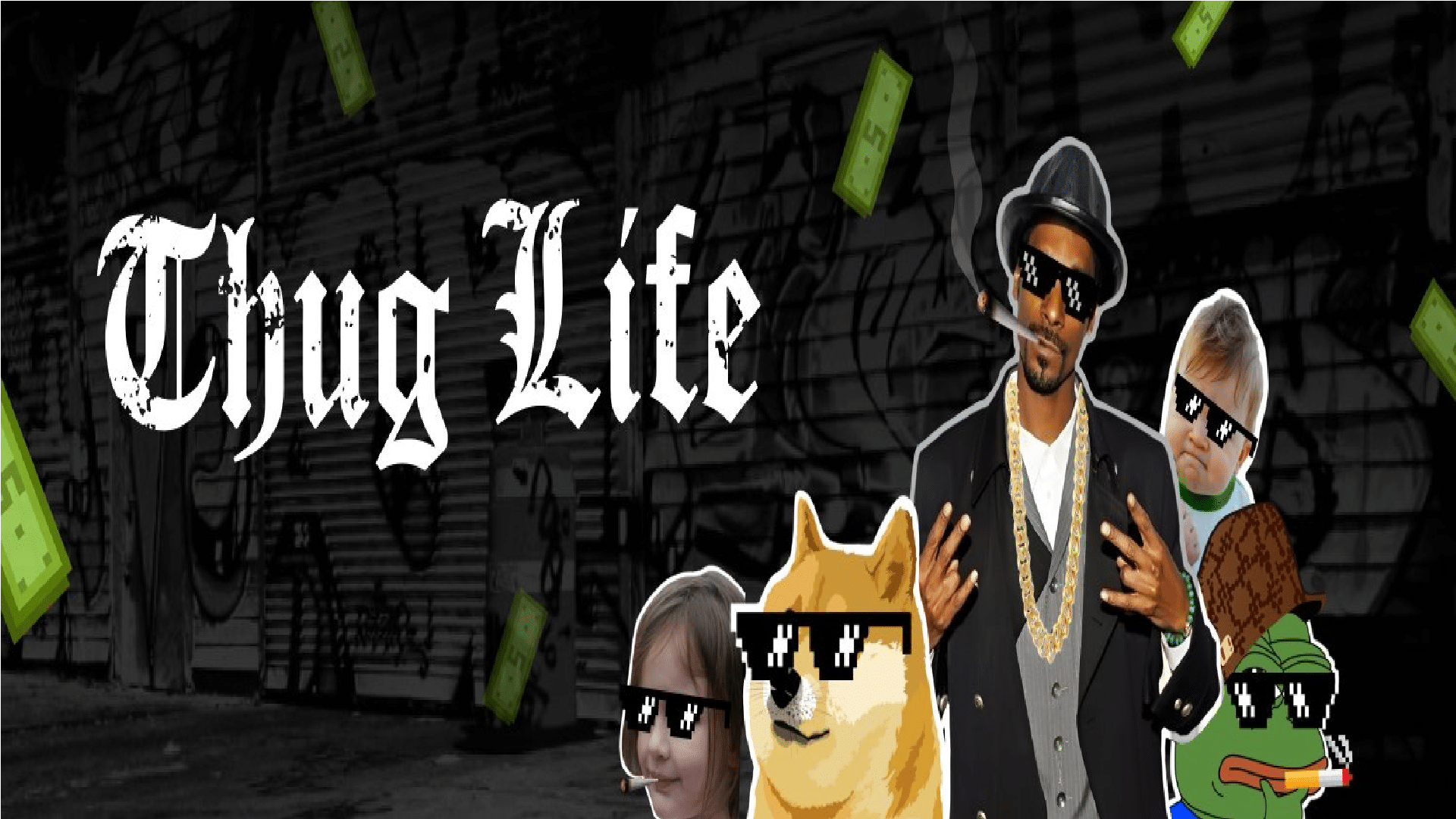 Chimpzee (CHMPZ): The newest crypto set to make an impact along with entertainment 
If you have found PEPE 2.0 to be interesting, the CHMPZ might be the best investment for you. Why? CHMPZ comes with an array of new projects that focus on eco-friendly initiatives. With Chimpzee, investors can leverage the power of DeFi and crypto to make a positive impact on the environment and earn massive gains. 
Where CHMPZ stands out is the fact that the project features significant potential by incentivizing users to make a contribution to wildlife conservation and preservation. What's more, investors can get the chance to avail themselves of up to 100% bonuses if they invest early in the presale. So hurry up and don't miss out on this opportunity to earn while preserving your environment.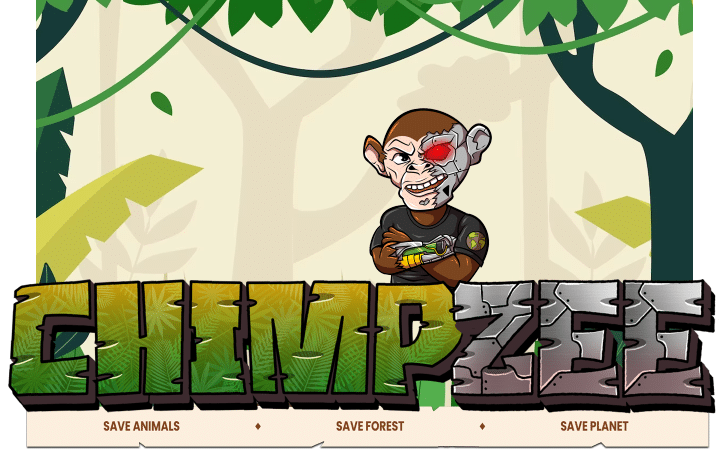 Conclusion 
To sum it up, the popular meme coins have already started to run out of fame and support, which is why the emerging coins are now becoming more demanding among the meme coin communities. However, remember that WSM, THUG, and CHMPZ are all on presale right now, which makes it even easier for you to get the best deals before it's too late.