Meme coins are again under the spotlight as the market is going green. During the last 30 days, the price of PEPE has increased by 100%, FLOKI's price increased by 79%, while the price of Shiba Inu increased by 21%, according to the data available at the CoinMarketCap at the time of writing. 
While the prices of these meme coins are up, Meme Kombat is making huge waves with its presale, giving investors hope that there are good times ahead. Here is why you should pay close attention to meme coins now!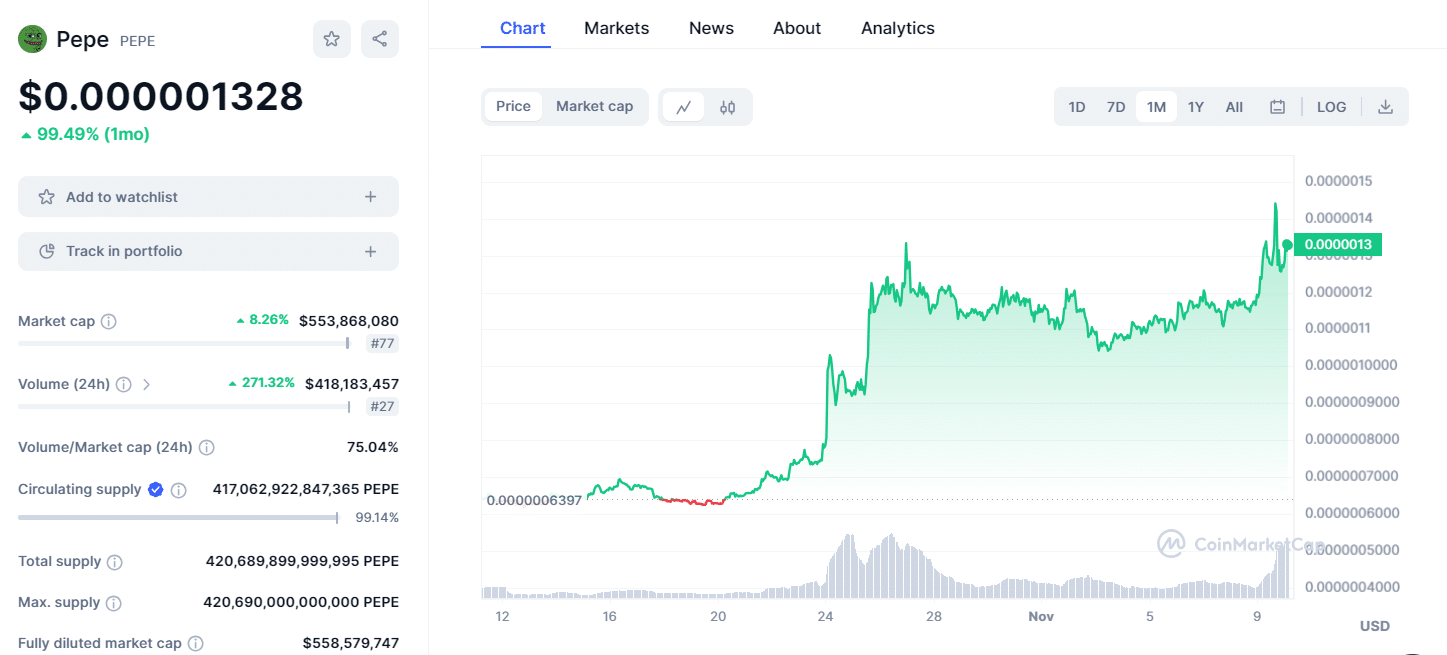 Embracing the Meme Coin Universe: Meme Kombat Unites All Iconic Characters
Meme Kombat is a unique fusion of meme coins like Shiba Inu, Pepe, Floki, and an array of other meme characters. Now that these meme coins are soaring, their success surely overflows to Meme Kombat as well. 
This project seamlessly blends the trending technology of artificial intelligence with blockchain technology, delivering an unparalleled gaming experience. Here, players can fully engage in battles, pitting their skills against both other players and in-game challenges. Participants stake and wager their tokens on the outcomes of battles featuring characters embodying various renowned meme coins.
Victory in these battles hinges on the players' abilities, but it won't be the sole reward. Valuable prizes will also be up for grabs, something that investors will surely appreciate. Thanks to the swift execution of payments enabled by blockchain technology, the overall gaming experience is elevated, providing the transparency and security that players demand. 
With its compelling features and attractive design, it's evident that Meme Kombat has the potential to deliver a tenfold return on your investment. Besides, seeing that more than $1.4 m has been raised in the presale so far shows the incredible potential that this project has, so secure your spot among the early investors and get your portion before the price of $MK tokens goes up!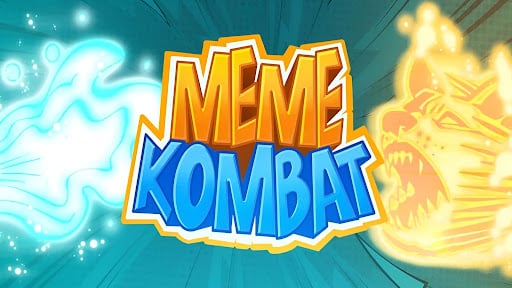 Staking $MK Tokens Brings Passive Income Stream
Meme Kombat is a very interesting project because not only does it bring the possibility to the investors to stake tokens, but there is a small twist – the tokens get automatically staked during the presale. This means that once the investors buy a portion of the $MK tokens, they will instantly start accumulating rewards. 
By engaging in staking, players can take an active role in the game, secure passive rewards, and place bets using $MK in battles. Participants have the flexibility to choose the $MK amount they'd like to stake, including the option to designate portions for betting purposes. 
A dedicated 30% of the entire $MK supply is allocated to staking and battle rewards, ensuring a steady stream of incentives to encourage users to stake their tokens. Users have the freedom to withdraw their staked tokens at any time following the network's launch, giving them flexibility and control over their investment. 
Should users opt to restake their tokens post-network launch, they should be aware that there will be a specified locking period in place that is limited to 10 days. When a user stakes their tokens, they commit them to the staking pool, where they start earning APY rewards over the course of these ten days. At the conclusion of the 10-day period, the user can opt to either withdraw their tokens or leave them in the pool to continue accruing APY.
The staking pool does not support partial withdrawals. Should a user decide to withdraw their tokens from the staking pool, they must withdraw the entire token amount, resulting in the discontinuation of their eligibility for APY rewards on that token supply. 
If the user chooses to stake their tokens again, this action will trigger a locking period, and the APY rewards will restart. With such a comprehensive staking mechanism, it is clear why the investors show such a massive interest in purchasing $MK tokens already!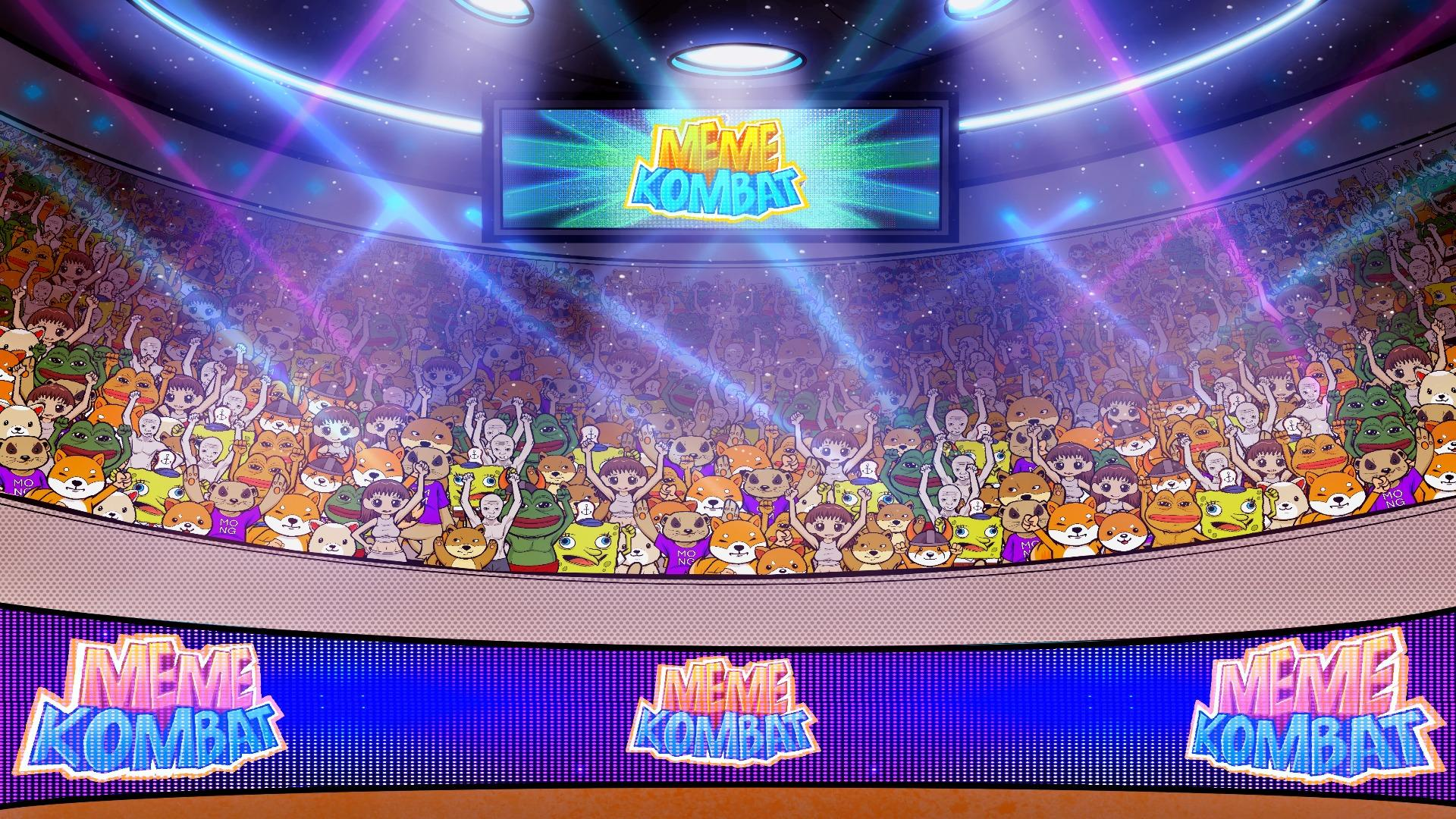 What Does The Future Hold For PEPE, FLOKI, and SHIB?
Meme coins have achieved extraordinary success despite their initial purpose – to bring some humor to the table. Since Dogecoin hit some serious goals, Shiba Inu, Floki, and Pepe followed, showing crypto enthusiasts across the globe everything that meme coins can do. 
From the moment that Shiba Inu appeared on the market, its value increased by 591854.75%, which is truly an exceptional success without a doubt. On the other hand, Pepe's price increased by 1971.98%, which is one of the greatest surprises lately. The price rise of Floki shouldn't be disregarded either because it went up by 865.69% since it appeared. Their price rise is now ongoing, but it is not clear how it will continue in the following period. 
With the conviction of many crypto analysts that the bull run will be in full swing next year, making a good investment decision now is crucial. Even though PEPE, FLOKI, and SHIB have truly made enormous success, buying cryptos with potential while they are available on presale has always been the best investment decision. Meme Kombat is a meme coin with utility, making it different from all the others. Therefore, getting $MK tokens means watching its growth soar and possibly multiplying the initial investment, so get them in time!
Conclusion
Seeing positive changes in the crypto market is putting a smile on many faces after so many troubles that investors have gone through. Seeing the price of many cryptos going green is definitely a good sign, and it is already clear that becoming an early investor of Meme Kombat can bring the greatest results. From what we can see so far, Meme Kombat will bring many surprises, and besides the incredible results with its presale, it seems that the best is yet to come!