The recent price surge in the crypto market has provided fascinating insights into investment opportunities. Many cryptos rendered inactive are starting to stage a comeback, offering new gains to their long-term holders and investors.
Polygon (MATIC) and Cardano (ADA) are classic examples of coins that have significantly jumped in their price action. This has led many investors to wonder if these cryptos are ready to provide the needed gains in anticipation of the next bull market.
While it is too early to predict the short-term price prediction of Polygon (MATIC) and Cardano (ADA), crypto fans and investors can find solace in their compelling utilities. Thus, when the market resumes bullish activities, these two cryptos will undoubtedly provide new explosive price gains to everyone involved.
While MATIC and ADA are staging a comeback, a new crypto, Chimpzee, is on the horizon. This crypto is focused on the environment and poised to provide fantastic price gains. This post shares more details about this new coin and how to get involved before it is too late.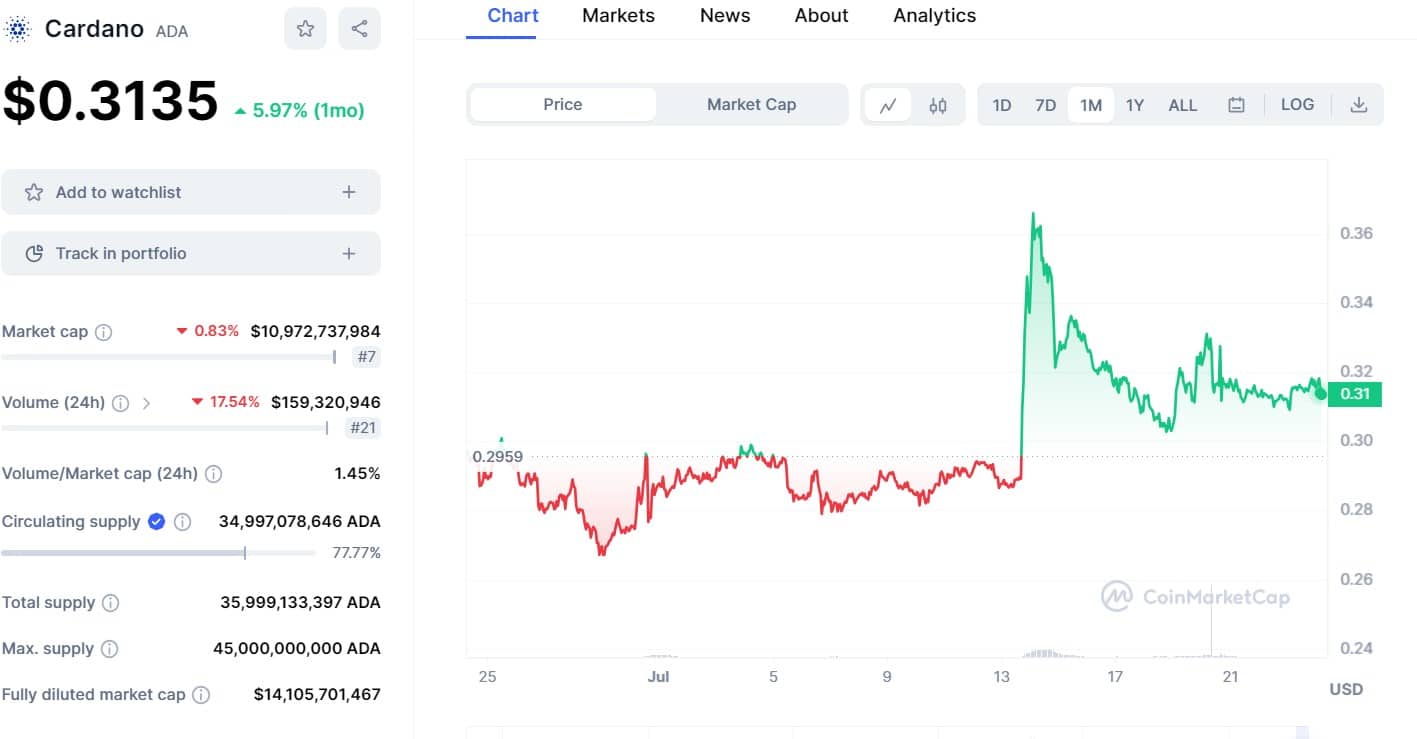 Chimpzee: A New Eco-Friendly Crypto That is Ready To Provide Fantastic Gains
There are ongoing talks about becoming environmentally conscious in many global industries. The crypto industry is not excluded in this initiative, as many coins are adopting energy-efficient mechanisms to operate and conduct transactions. Despite numerous emerging eco-friendly initiatives, Chimpzee aims to become a groundbreaking force in revolutionizing the entire crypto landscape.
Chimpzee transcends being a usual crypto that aims to reduce carbon emissions. Instead, it is a new Web 3.0 platform focused on combating climate change and championing wildlife conservation. Uniting these two pressing global challenges sets Chimpzee apart as the first crypto project to tackle them simultaneously. 
Chimpzee's mission is bright for everyone to see and has received enthusiastic support in achieving this groundbreaking feat. Notably, it catches the attention of crypto traders, eco-friendly investors, and non-profit organizations to support its cause. Chimpzee takes on an innovative afforestation program, intending to plant thousands of trees worldwide in its fight against climate change.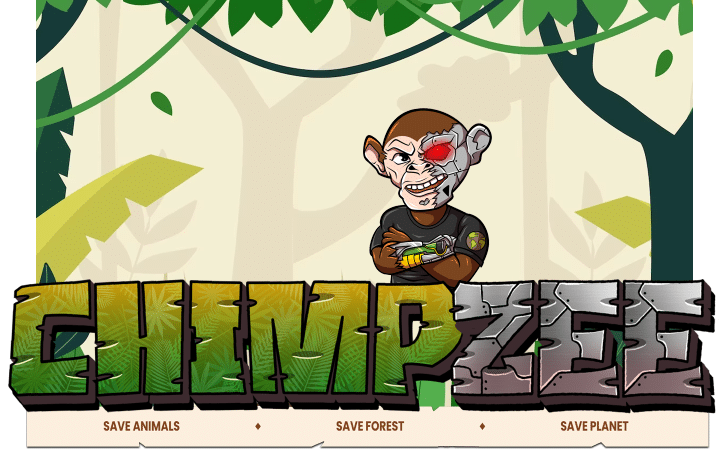 Chimpzee's Earning Mechanisms – Earn While You Save The Environment and Wildlife
Chimpzee has taken proactive measures from the outset to implement its eco-friendly initiatives. Also, this revolutionary platform presents interested users with multiple opportunities to earn while actively combating climate change and protecting wildlife.
One such opportunity is its innovative shop-to-earn model, featuring a central marketplace bustling with various items to trade and earn from. Additionally, Chimpzee introduces a trade-to-earn feature, enabling users to buy and sell tokenized items as NFTs. Moreover, users can enjoy passive income through commissions from other users engaging in marketplace transactions.
The third earning mechanism that Chimpzee puts in place is its Zero Tolerance Game. This Play-2-Earn game embodies the core principle of "zero tolerance against nature and environmental abuse." By actively participating in the game, users are rewarded with its native token, $CHMPZ.
To access the Chimpzee ecosystem's wealth of opportunities and enjoy streams of passive earnings, users are required to obtain a Chimpzee NFT passport. This AI-generated avatar empowers users to unlock additional $CHMPZ tokens as they interact with the various elements within the ecosystem.
Chimpzee Showcases an Impressive Tokenomics and Presale Event
The success of a crypto platform is highly dependent on its tokenomics, and Chimpzee has taken practical steps to ensure its CHMPZ tokens are worth holding. Chimpzee has carefully planned its token allocation strategy, providing a balanced distribution and fostering a thriving and inclusive community.
To promote widespread ownership and participation of the CHMPZ, a generous 45% of the token supply is designated for its presale event. This allows community members and interested investors to become stakeholders in the Chimpzee project.

Also, recognizing how pivotal marketing is in expanding Chimpzee's reach, 15% of the total supply is allocated for this purpose. These will fuel campaigns and initiatives that raise awareness about Chimpzee's mission and highlight its practical utility.

Chimpzee also allocates 10% of the CHMPZ tokens as exchange liquidity, ensuring a seamless trading experience for traders.

True to its philanthropic vision, Chimpzee sets aside 10% of the tokens for charity, facilitating meaningful contributions to environmental and animal conservation efforts.

A 10% allocation is dedicated to development, ensuring continuous growth and improvement of the Chimpzee platform.

5% of the total tokens are dedicated to community rewards. This allocation will incentivize active community members, fostering a vibrant ecosystem built on collaboration and shared success.

Lastly, 5% of the tokens are reserved for the dedicated Chimpzee team. These tokens are locked for two years, demonstrating their steadfast commitment and long-term belief in the project's potential.
Chimpzee's ongoing presale event has yielded impressive results, raising over $850,000 in capital. It has sold out over 1.4 billion CHMPZ tokens. This remarkable response speaks volumes about the significance and appeal of the Chimpzee's vision.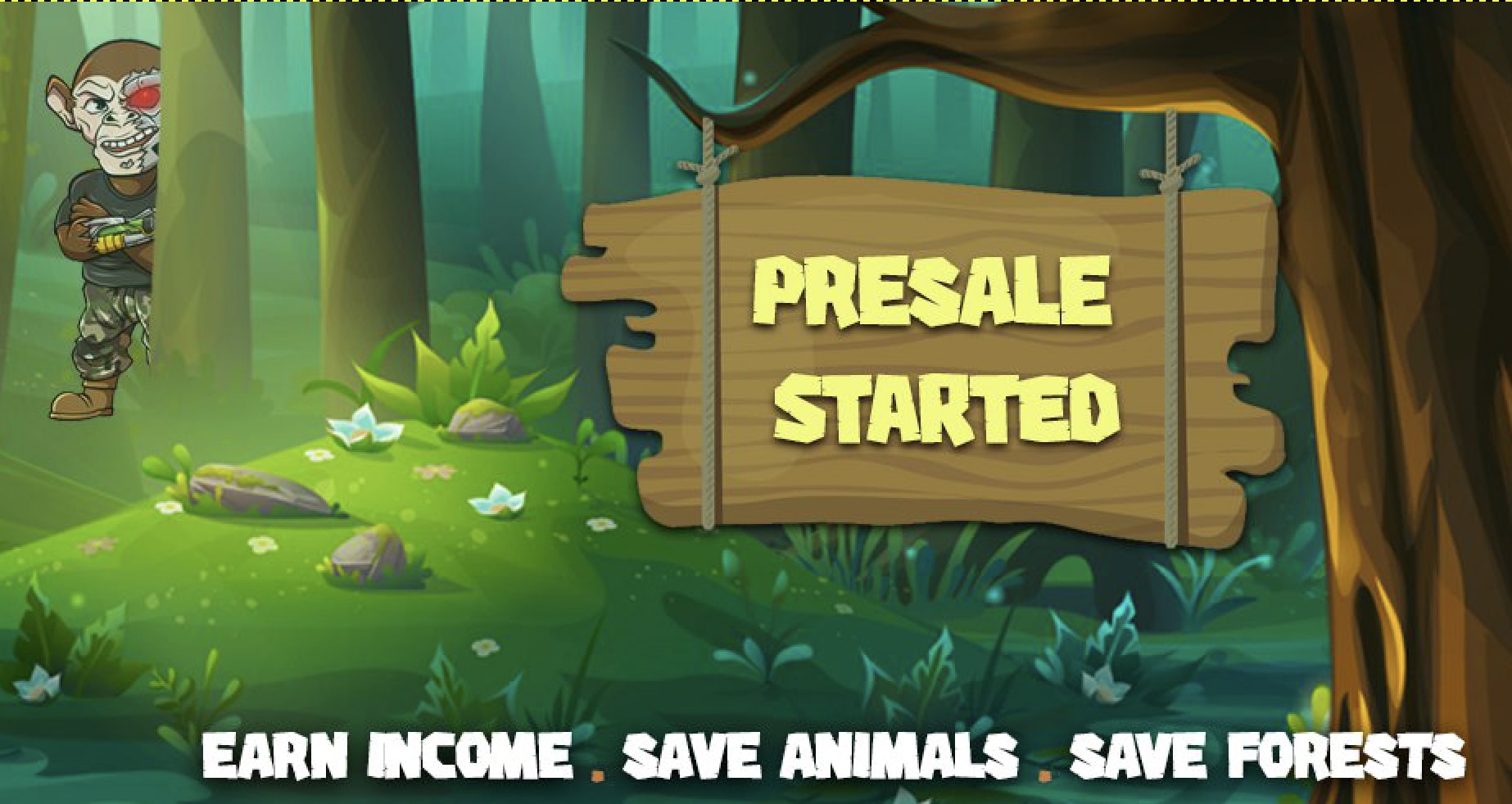 Bottom Line: Jump on the Chimpzee Train and Experience Satisfying Gains
Polygon (MATIC) and Cardano (ADA) investors can now look ahead to future gains, as these cryptos have made recent price surges. However, with a new eco-crypto, Chimpzee, in view, individuals can align themselves with a remarkable initiative that promotes massive investment returns and addresses environmental concerns head-on.
With its unique blend of financial innovation, climate action, and wildlife preservation, Chimpzee paves the way toward a greener and safer world. Join the movement now and seize this opportunity to usher in a greener planet, ultimately contributing to your financial success long term.