Love Hate Inu (LHINU), the new Vote-to-Earn meme coin, blew through its presale stage 1 in record time, as investors from all over quickly fell in love with the concept and the potential for it to completely disrupt the online survey market.
Now in stage 2 of the presale, the price of a $LHINU token has increased to $0.00009. The new meme coin has raised more than $965,000 already, and it's projected to blow through its stage 2 presale, with an end goal of $1,012,500 before the next stage begins, and yet another price increase occurs.
Those who missed out on stage 1 of the presale are surely going to be disappointed, but there's still time to get in on the ground level of this project. With the launch price for LHINU set at $0.000145, there's still a great opportunity for solid returns if you get in now. And that's only taking into consideration the launch price and not the even more impressive returns that are expected after that.
Below, we look further into what's making so many investors take notice of Love Hate Inu, at a time when many other new meme coin projects are simply not taking off.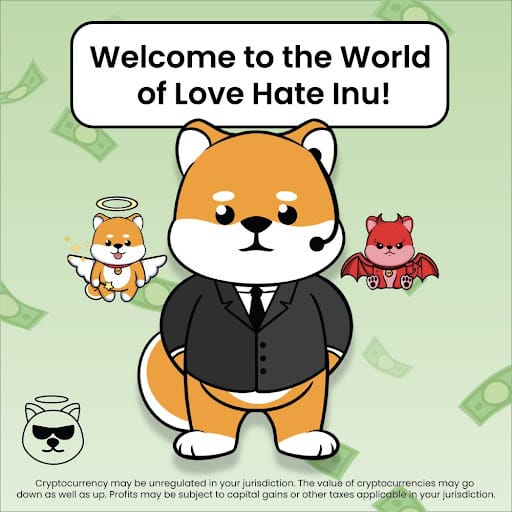 It's Viral
One of the best aspects of Love Hate Inu is its potential to go viral. Everyone has an opinion, and so many people are passionate about their opinions. To wit, much of social media today is about sharing your opinion, and then debating that opinion with others throughout the world. And when the opinions and debates are about hot topics of the day, it's easy for these messages to go viral.
Love Hate Inu is piggybacking off this fact by creating online surveys that ask people to share their opinions on some of the biggest questions of the day. People can pick a side and then share that opinion with others. The developers of Love Hate Inu have created fun animations to go with all of the poll questions, which only adds to the shareability of each of the polls.
As Love Hate Inu users share their opinions and other people see how much fun it is to participate, they are going to jump in as well. This will only increase the appeal of the platform, and the value of the $LHINU token as a result.
The virality of Love Hate Inu, and how much attention it's garnering already, is what is giving it the potential of meeting or even breaking the value of the top two meme coins in the world – Dogecoin and Shiba Inu.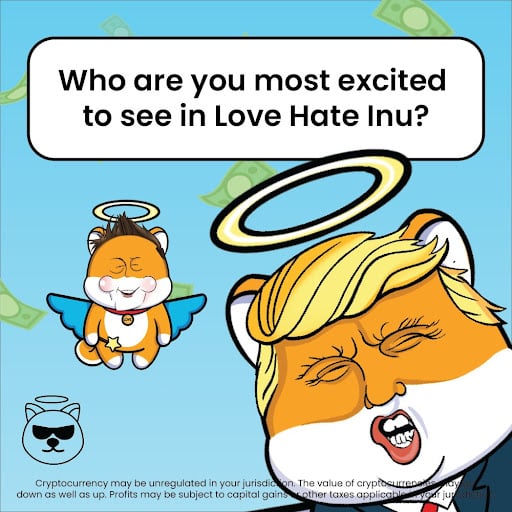 It's Bringing People Together
One of the issues of polls today is that much of the social media discourse has turned sour and nasty at times, with it ending up divisive instead of bringing people together. Love Hate Inu is doing the exact opposite. It's providing a safe space for people to share their opinions without the possibility of people threatening them, getting nasty or retaliating against them.
Since it's based on the blockchain, the results of the polls will be anonymous if people choose to keep them that way. The goal of the project is to create communities of healthy discussion and discourse, so that people can happily debate some of the major issues of the day in politics, entertainment, social issues and more. 
With a goal like this, Love Hate Inu is looking to make a difference that many other meme coins simply don't pay attention to.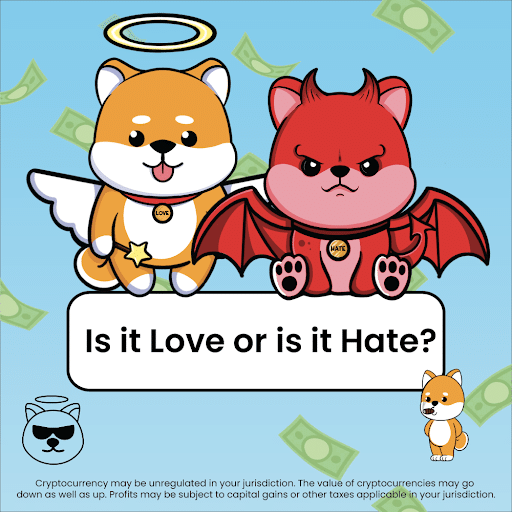 It's Rewarding
Love Hate Inu wouldn't be a V2E crypto if there weren't any rewards. People who participate in Love Hate Inu polls will have to stake the $LHINU token in order to do so. This adds validity to the project. The fact that it's on the blockchain also means the results can't be tampered with, and there won't be any fraud. Those who participate will be able to earn impressive rewards for doing so, which will only likely increase the chances that they keep coming back and participating again in the future.
There are so many possibilities for expansion with the Love Hate Inu platform as well. Individuals and brands will eventually have the ability to host their own polls on the platform, so that they can gain feedback from people all over the world on whatever it is that's on their minds.
For brands in particular, this could be a huge data gathering effort, and a novel approach to marketing. Many international brands today already poll consumers on their opinions so that they can make better decisions on their own products, services and marketing efforts.
Now, through Love Hate Inu, they can do this in a different way, and reward people for participating. It's possible that they could offer unique NFT discount codes for people who want to participate in their poll, or they can offer other rewards. 
This provides tremendous growth potential for Love Hate Inu as a project, on top of the already impressive industry that it's in.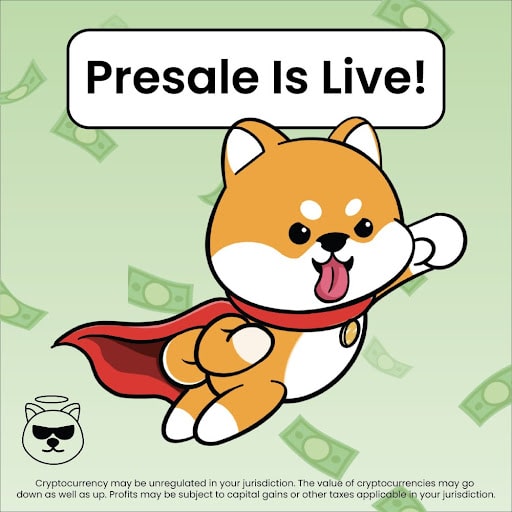 Buy Love Hate Inu Before Another Price Increase
If you haven't acted already, you've missed out on Love Hate Inu's presale stage 1. The new Vote-to-Earn meme coin blew through that stage, though, so you're not the only one who likely missed out.
It's raised more than $960,000 in a very short amount of time, showing the amazing potential that it has to eventually eclipse the value of meme coin juggernauts Dogecoin and Shiba Inu. But, if you want to get in on the ground level where the best opportunities for huge returns are, you need to act fast. 
Love Hate Inu is currently in its stage 2 of presale, and a price increase occurs with each new stage. So, act now and buy Love Hate Inu before the price goes up even more.
>>>Buy Love Hate Inu Now!<<<