The recent crypto crash has left a cloud of uncertainty hovering over the meme coin arena, leaving both investors and enthusiasts on edge. Notably, popular meme coins like Dogecoin (DOGE), Shiba Inu (SHIB), and Pepe Coin (PEPE) have witnessed a consistent decline in the last 7 days, with indications suggesting that this downward trend might persist.
However, amidst this gloom, a fresh and swift meme coin has burst onto the scene – Sonik Coin ($SONIK). Surprisingly, this newcomer has managed to generate significant buzz by raising over $300k in a short span. What sets it apart? It's introducing a Staking mechanism to the meme coin scene and is aiming for a $100 million market cap after its Uniswap listing. But before diving into the details of this fast-paced coin, let's first explore the recent performances of DOGE, SHIB, and PEPE.
Meme Coin Meltdown – DOGE, SHIB, and PEPE's Recent Price Plunge
The crypto market has been through some tough times lately, and the meme coins haven't exactly been riding a smooth wave. DOGE, for example, was a hot topic in June and July. Well, since then, it's been on a roller coaster ride and not the fun kind. In just 30 days, DOGE has taken a hit, dropping almost 12% and wiping out a lot of its gains.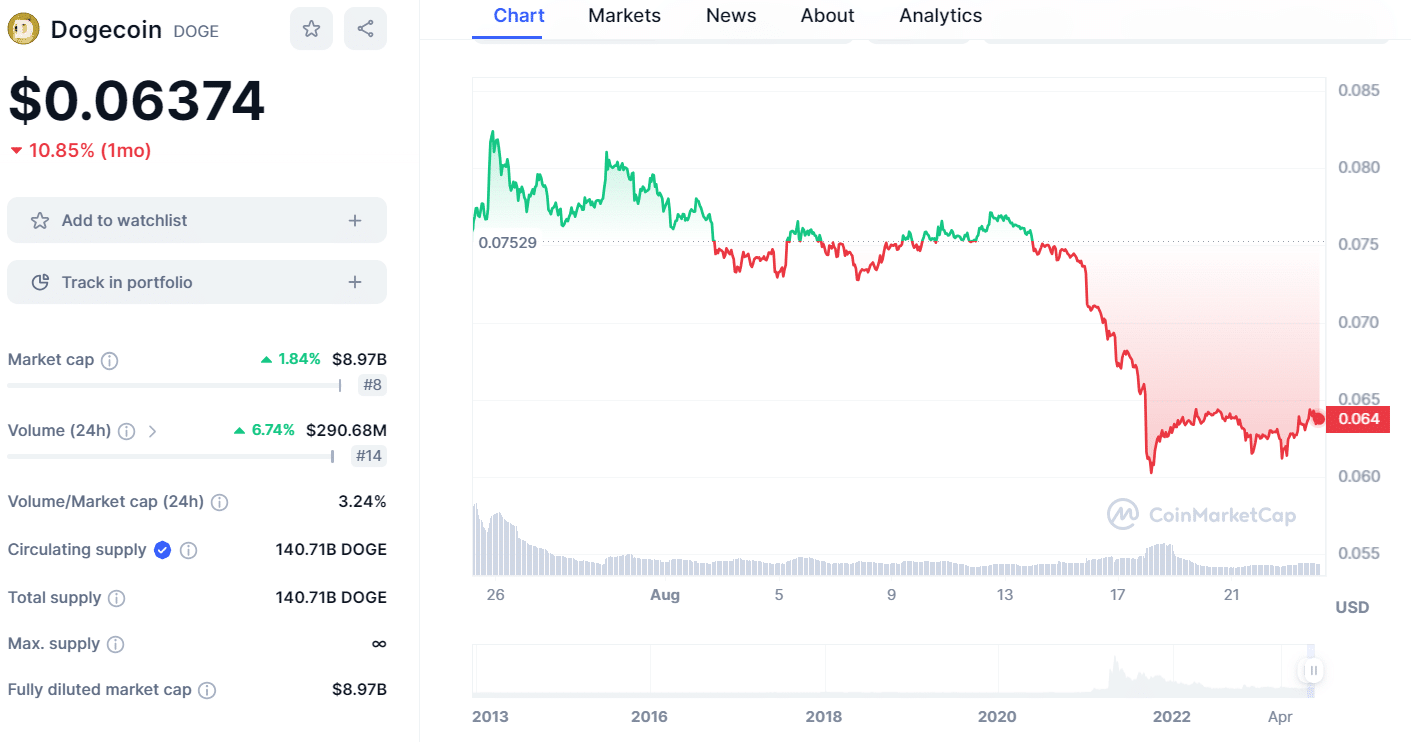 And it's not just DOGE feeling the heat. SHIB isn't having the best time either. Despite a little bounce after launching Shibarium, it hasn't really caught fire. Yes, it's not as bad as DOGE, but given all the hype around Shibarium, it's not exactly living up to expectations.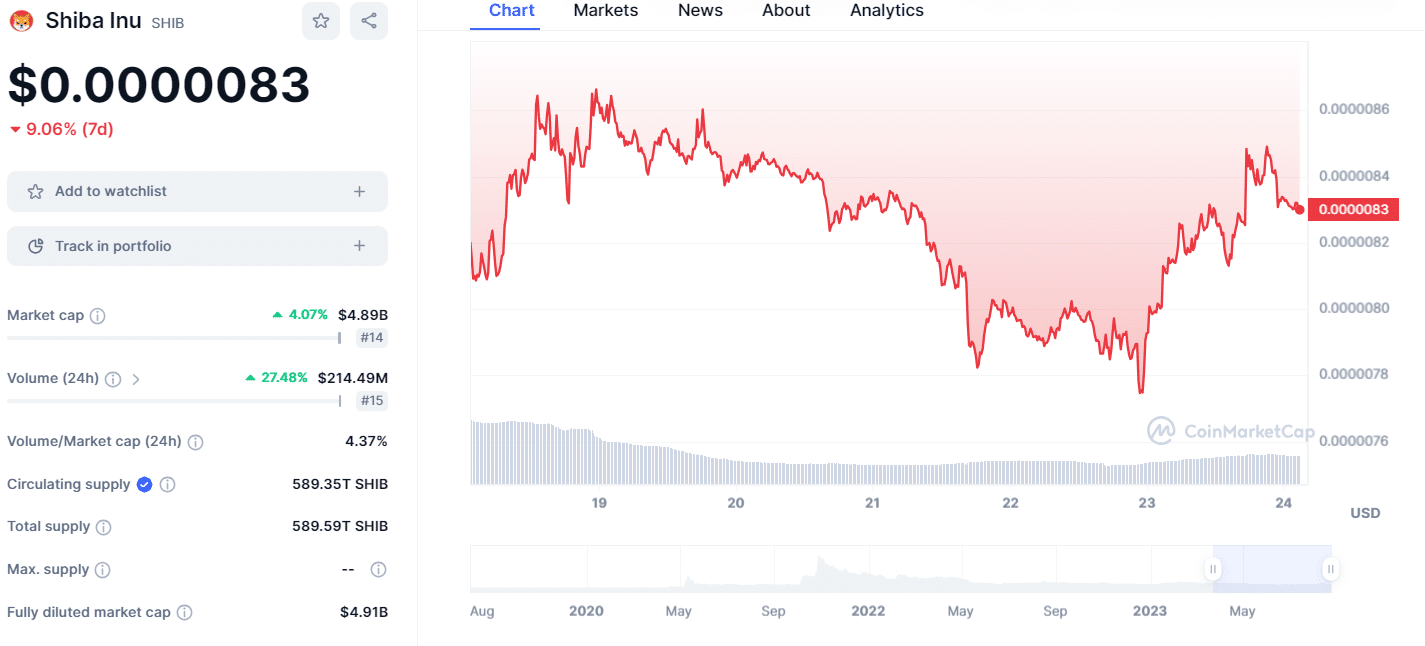 And then there's PEPE, which used to be the poster child for insane gains. Well, not anymore. In just a month, it's plummeted by almost 29%. And guess what? Big-time holders of PEPE are selling off their stash at a loss, which isn't great.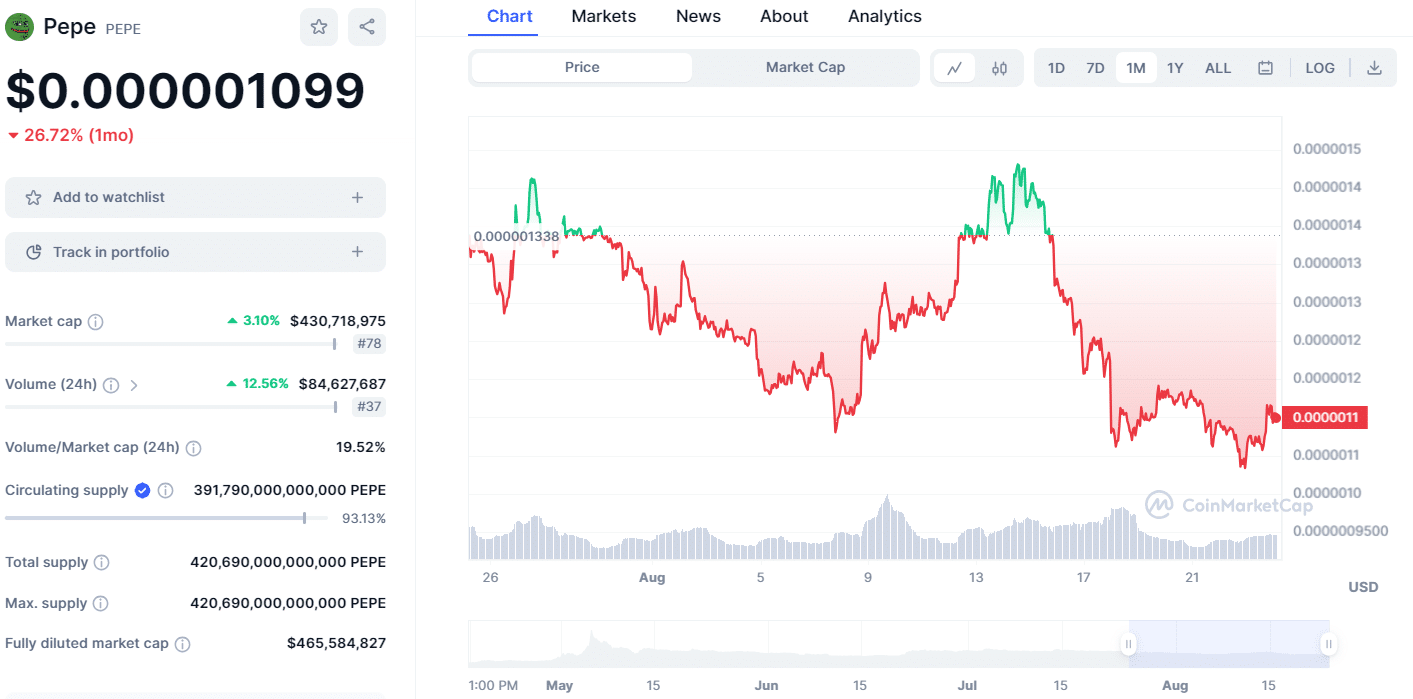 But there's good news too. There's a brand new meme coin in town that's actually gaining some serious traction, even in this tough market. So, let's shift our focus and dive into the details of this promising new meme coin.
Sonik Coin ($SONIK) – Fueling FOMO with Presale Surge and $100 Million Ambitions
Sonik Coin ($SONIK) is a fresh meme coin that's got some serious ambition. Taking inspiration from Sonic the Hedgehog, it's racing to be the first crypto to hit a $100 million market cap. And it's got a clever plan to make it happen – using the presale funds to turbocharge its marketing efforts and boost its chances of success.
We all know how Sonic the Hedgehog is a big deal in Asia, especially in Japan and Sonik Coin cashes in on that popularity. It's targeting these crypto-savvy regions where meme coins are exploding in popularity.
Sonik Coin's presale launch is like a rocket launch – it already soared past the $345,000 mark in no time. But the presale hard cap is just over $2 million. So, naturally, this has ignited some FOMO (Fear of Missing Out) among investors. With less than 14 days left for the presale to wrap up, the hype is real. 
So, if you're eyeing those potential mega returns, don't snooze on this. Grab your share of $SONIK tokens now, even in this not-so-happy market phase. It could be your ticket to some serious gains!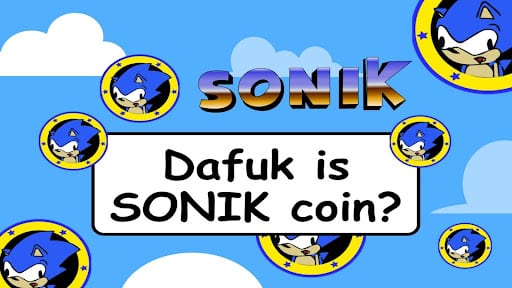 Earning While Holding – $SONIK's Stake-2-Speed Sets New Meme Coin Trend
Sonik Coin is stepping up the meme coin game by adding a dash of real utility. Unlike other meme coins that just hang around without any practical purpose, $SONIK offers something quite exciting – staking rewards. Token holders can actually earn by staking their tokens using SONIK's Stake-to-Earn feature (or Stake-2-Speed, as they call it). 
But what's the deal with staking? Well, it's pretty simple. All you have to do is deposit your tokens into the staking smart contract, and you're set. And meme coin enthusiasts aren't wasting any time. They're diving into action by buying and staking tokens even before the presale wraps up.
According to the data on sonikcoin.com's staking dashboard, over 11 billion tokens have already been staked out of a total supply of around 299 billion. And here's a fun fact: that total supply figure might seem odd, but it's actually related to the speed of light. 
50% of the tokens are in the presale, 40% are set aside for staking, and 10% for exchange liquidity. But $SONIK's initial success isn't just about the numbers – it's also tapping into some sweet nostalgia for Sonic the Hedgehog fans who are now deep into the crypto world. 
Meme Coin Math – Calculating the Explosive Potential of $SONIK
$SONIK is sitting with a market cap of around $2 million. But it has the potential to jump from $2 million to $100 million, which is a 4,665% gain. And in the meme coin world, that's totally possible.
Just for comparison, the meme coin star PEPE made a return of 3,825% from its all-time low, which is around 38 times its initial value. So if you toss in $1,000 into $SONIK, and it goes wild and rockets 50x or 100x during its presale, you could potentially rake in $50,000 or even $100,000. 
And $SONIK's staking feature actually works to keep things steady when it lands on exchanges like Uniswap. Staking kind of acts like a shield, reducing the impact of a coin being dumped right at launch by those quick in-and-out buyers. This way, long-term supporters of the project don't get the short end of the stick. This model's been a hit with other coins too, like BTC20 and XRP20, which are rolling in the green and earning cool yields for their stakers.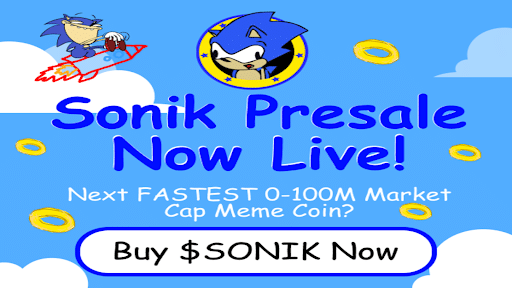 Conclusion
As DOGE, SHIB, and PEPE navigate a challenging market with recent losses, $SONIK stands out in the meme coin landscape with the unique utility of staking, offering investors tangible rewards. Amidst market turbulence, $SONIK's meteoric presale rise hints at its potential. Don't miss the chance to ride this new wave of opportunity.