It Is Your Last Chance To Buy RIA As The Final 200k Presale Tokens Remain
The Calvaria (RIA) presale is coming to an end, and there is very limited time to get your hands on one of the most exciting new tokens on the market on the cheap.
2023 has been hailed as the recovery year for crypto and many new projects are confirming that. Calvaria: Duels of Eternity attracted a lot of attention as soon as it was announced in 2022. Once the developers announced the start of the presale, the project's native token RIA has been selling like hotcakes, breaking several records.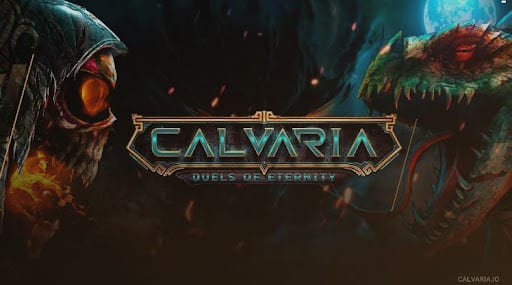 Calvaria: Duels of Eternity – What You Need To Know
Calvaria is a Play2Earn (P2E) battle card game based on Mexican mythology. It features three different realms, each with distinctive characteristics. The Calvaria universe consists of Arcilla Divina, Miaquilia, and The Void. Each realm's characters have different strengths and weaknesses, allowing for varying gameplay that will keep players entertained for a long time, hugely increasing the game's replay value. All characters are depicted as beautifully designed 3D models, showcasing the amazing work the design team has put into them.  
One other feature that will ensure Calvaria's popularity is the game's accessibility. Unlike so modern many gaming titles, Calvaria has a very shallow learning curve, allowing even casual gamers to quickly master it. This will allow them to battle more experienced veterans on a level playing field. Accessibility, coupled with multi-platform availability, will draw a huge number of players and provide a massive user base.
Calvaria's Goals Are Not Obvious
The amazing game is just the tip of the iceberg within the Calvaria project. The real goal is to increase the pace of crypto adoption and the game is just a means to an end. Calvaria's P2E feature is a handy tool that will get RIA to as many people as possible so that they can start using it and discover all the advantages of cryptocurrencies.
This approach will especially benefit people who ordinarily don't have much contact with crypto and are not engaged in crypto investment. With Calvaria, they get to experience the world of crypto in the best way possible and even earn some cash in the process. Revealing the advantages of crypto to as many new people as possible is probably the best way to speed up the mass crypto adoption.
Calvaria also has an educational function, as it will teach new users how to deal with crypto and avoid all the usual pitfalls. This goal will be achieved with educational mini-games within the main game that will allow users to learn in a fun and engaging manner.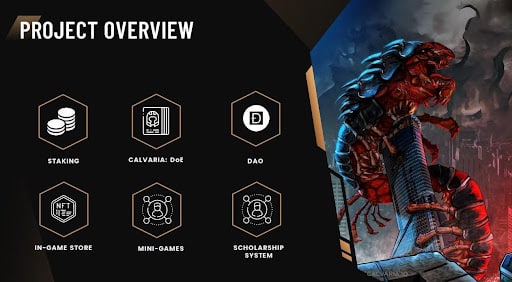 Calvaria's P2E Feature – Revenue Streams For Players
Calvaria offers its players multiple ways to earn RIA. The most obvious one is the sale of card decks and other assets on the in-game Peer2Peer (P2P) marketplace. Limited card collections will fetch a higher price, as well as unique card upgrades.
Calvaria will also feature regular top-ups that will replenish the players' accounts, as well as loot box drops. Periodic tournaments and wagers will also feature heavily in players' income streams.
One of Calvaria's most innovative features is the possibility for players to earn royalties from secondary market sales of assets they have minted.
Win $100,000 With Calvaria Giveaway
To promote the RIA presale, Calvaria's team has created a $100k giveaway. Three lucky RIA holders will split $100,000, with $70k going to the first-place winner, $20k to the second, and $10k to the third place.
Keeping it simple, the team has introduced only one condition for entry. To be eligible, all you need to do is have at least $100 worth of RIA in your wallet at the time of the draw. You can enter the competition by following Calvaria's Twitter account.
Calvaria's Tokenomics
Calvaria's tokenomics features a total supply of 1,000,000,000 coins. 30% of them (300,000,000) are allocated for presale and nearly sold out, with less than 55,000,000 remaining. 25% (250,000,000) are reserved for the staking pool, while 20% will go to the prize pool.
80 000 000 RIA or 8% of the total supply will go towards operations, while a further 60 000 000 (6%) will be kept for INO. Only 5% will go to the team and 2% to the advisors. Finally, 4% or 40 000 000 RIA is reserved for the liquidity pool, with 3 months of linear vesting and a 12 months lock.
RIA's Presale Is A Massive Success
RIA's presale is in its fifth and final stage. So far, Calvaria managed to raise more than $2.9 million, approaching rapidly to its stated hard cap goal of $3.075 million. As the available reserves of RIA tokens dwindle, there is a final push from the investors to grab as many of them as they can. With only days left before the presale ends, not all of them will be able to get their hands on it before the price explodes post-presale.
RIA's price changed during the presale, rising from $0,01 in Stage 1 to $0.055 in the final Stage 5. Many experts agree that this is the lowest RIA price will be for foreseeable future, representing an excellent investment opportunity.
Calvaria Roadmap After Presale
The notion that RIA will explode once the listings start is reinforced by the news developers shared with the Calvaria community about the arrangements made for the post-presale phase. RIA will be premiered on LBank, one of the biggest crypto exchanges in Asia. With gaming popularity in the region at an all-time high, this is amazing news for early investors, as it will ensure the maximum exposure of Calvaria to its target audience.
The second listing, following quickly after LBank, will be on BKEX, a global exchange established in 2018. BKEX features one of the fastest and most stable interfaces on the market, attracting users from all over the planet. This makes it ideal for early RIA listing, as BKEX operates in more than 100 countries.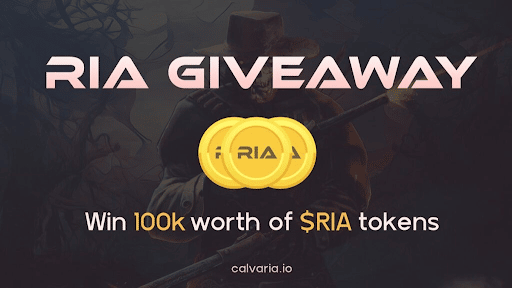 Conclusion
With less than $200k of RIA remaining, it is only a matter of days before one of the most successful 2022 presales ends. Calvaria team has done everything in its power to spread the news of their project and investors have reacted amazingly, eager to get a piece of the action and catch RIA on the ground floor. Calvaria's popularity among casual gamers has prompted many experts to predict RIA's explosion once it hits the open market.