How to Buy Top Gaming Cryptocurrency, RIA
Many crypto projects are out there, but only a few, like Dash 2 Trade, Calvaria, IMPT, and Tamadoge, give investors great returns. Introducing Non-Fungible Tokens (NFTs) into cryptocurrency is a massive development in the digital space.
It has promoted the adoption of cryptocurrency into mainstream activities. A significant NFT movement has been rallying the market, known as the Play-to-Earn (P2E) model. Even though several cryptocurrencies present the Play-to-Earn method often, Calvaria is a unique project.
The Calvaria project differs from the regular P2E cryptocurrencies, allowing crypto and non-crypto users to join the ecosystem. It is widely available, requiring no crypto asset, or wallet, before accessing the virtual games. 
Also, its compatibility with multiple devices, including PCs and mobile app stores, allows users to access the marketplace from anywhere in the world.
Even though Calvaria has similar features to some P2E coins, such as collectible cards and players' battlefields, its RIA token expands its opportunities. 
Thus, people with the token can explore extra features such as an in-game store for NFTs and a scholarship system. What other added benefits and features does Calvaria have? You will discover more information as you delve further.
What is a Calvaria?
Calvaria is a crypto project that breaks the barrier between blockchain and actual world gaming activities. Interested users can get a reward for something they love doing through the Free-to-Play or P2E version. 
The main difference is in the Free-to-Play lack of crypto-related skill or knowledge requirements. Thus, it is safe to call it a free version of the Play-to-Earn model. This is an upgrade to the Play-to-Earn gaming model, as no cryptocurrency has yet introduced a free version that can be accessed through Apple Store and Google Play.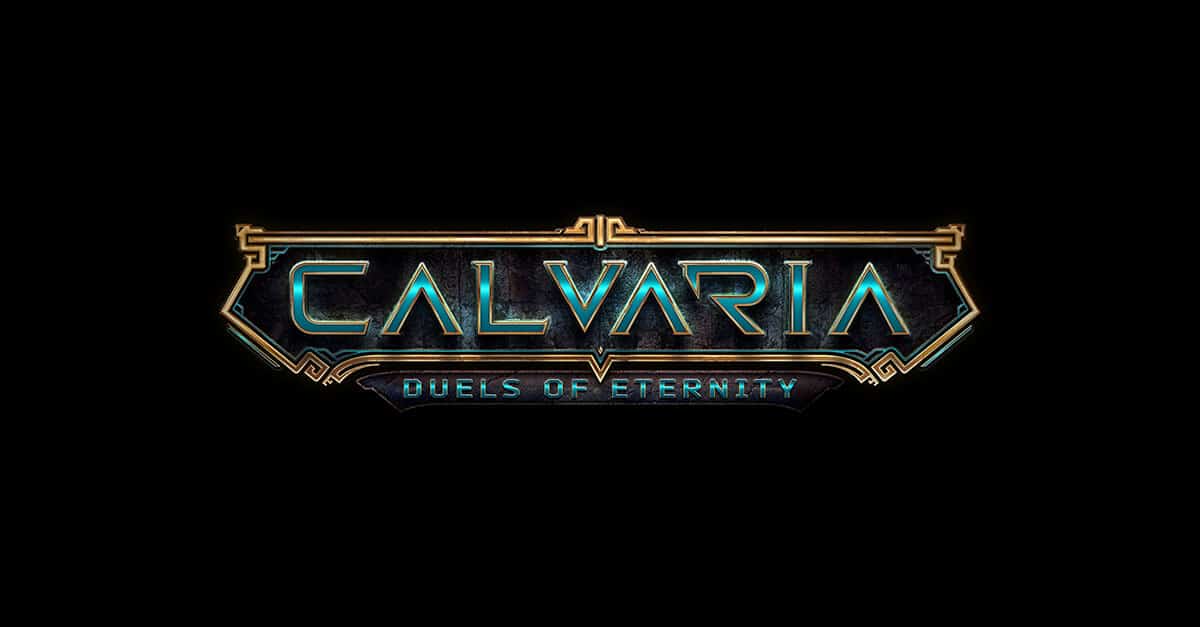 How Calvaria Works
Many crypto enthusiasts only show interest in a cryptocurrency when they can identify its uniqueness and outstanding attributes.
Interestingly, Calvaria proves worthy of the attention it is gradually getting from the crypto community. 
The Free-to-Play model serves as an educational platform for non-crypto users and is an attractive force. It is even more interesting that the Calvaria team is working towards introducing games into the Free-to-Play system. This will prepare non-crypto users ahead of the games available in the Play-to-Earn version.
Calvaria also involves a "Duels of Eternity" card game that allows players to win tournaments using strategies that fit into the card character. This card game's unique property is how players own the in-game resources. The developers set the card games in different categories based on players' abilities and preferences.
Players using the Free-to-Play version can also participate in the game without investing or staking any coin. 
However, the game dashboard notifies them of the advanced features available on the P2E version and the increased earning opportunity. This also includes the prices of NFT games and how much each asset is worth. 
The Duels of Eternity is not fully available yet, but interested persons can access two live mini-games.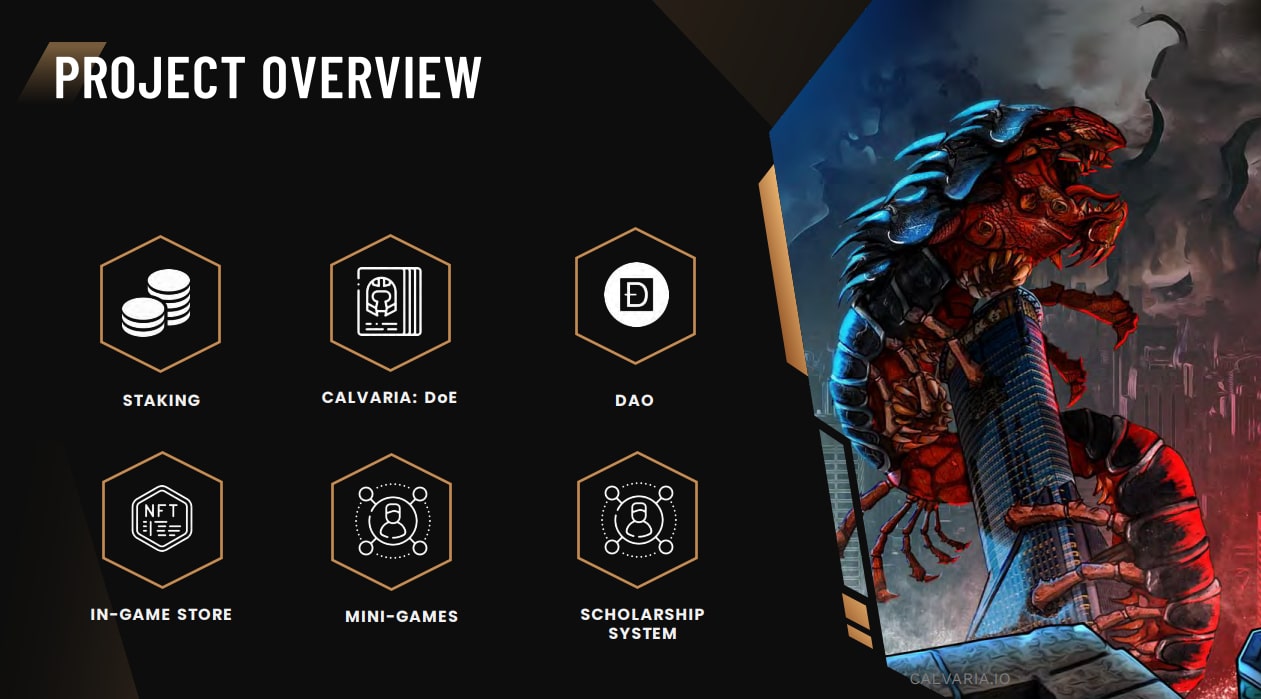 Buying the Calvaria Token – RIA
The RIA token presale is currently on, with a high potential of yielding investors up to a 100X gain. Currently, 1 USDT is equivalent to 40 RIA tokens. The sales are gradually progressing, having raised 1,769,556 USDT at the time of writing in Phase 4 and so that price will just continue to go up!
Since Calvaria launched its presale in the second week of October 2022, its community has grown, with about 61.2k current Twitter followers. Follow the steps below to own some RIA tokens with stablecoins or ETH.
Install MetaMask or Trust Wallet on your smartphone or computer.

Buy ETH with a card.

Connect your crypto wallet.

Buy RIA tokens.

Claim your tokens after the presale.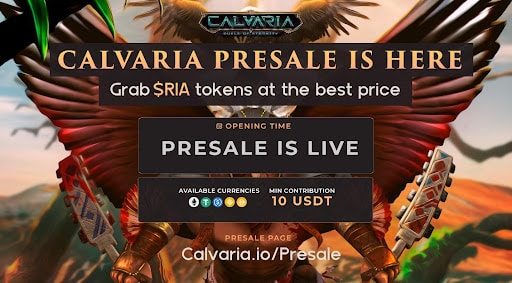 Cryptocurrencies With Ongoing Interesting Projects
Apart from Calvaria, these cryptocurrencies also have ongoing events that may interest you. These include:
Dash 2 Trade

IMPT

Tamadoge
Dash 2 Trade (D2T)
The Dash 2 Trade project aims to be a reliable platform for crypto traders to the right information. This includes presales events, signals, market prices, and trending NFT projects. Meanwhile, the Dash 2 Trade project has raised over $6 million tokens within just a few days of launching its presale season.
Dash 2 Trade is currently in its second presale season and is available for $0.0533 per token—the more presale events, the higher the D2T market price. Thus, many experts predict that the token will cause a massive market demand once it is fully released into the crypto ecosystem.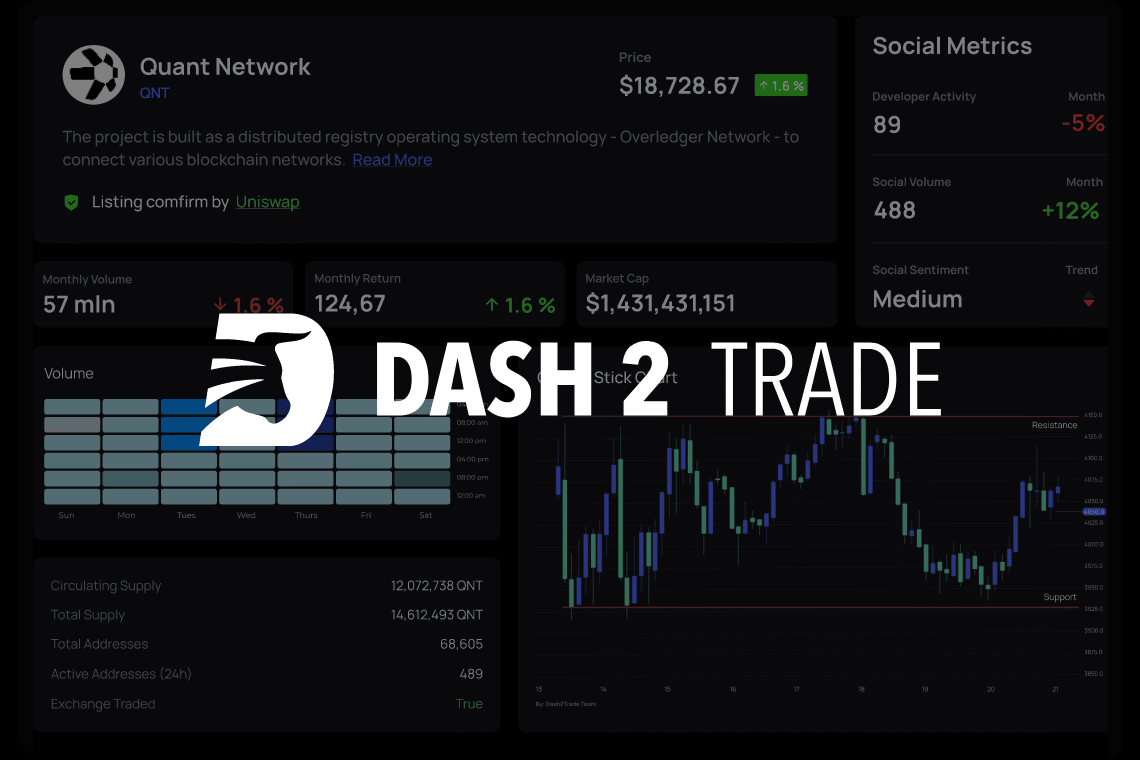 IMPT
The IMPT cryptocurrency is close to selling $6 million tokens, as it was just released on the 3rd of October, 2022. The project is a large ecosystem aiming to accommodate 10,000+, supporting environmental sustainability. Thus, users get IMPT tokens for burning their carbon credits in the marketplace. These carbon credits can be acquired by patronizing any of these partnership brands.
The IMPT team also looks forward to launching several exciting projects. This includes IMPT NFT and DAO participation. More so, interested persons can either buy IMPT with USDT or ETH. Thus, people can easily contribute to reducing carbon emissions with little or no stress.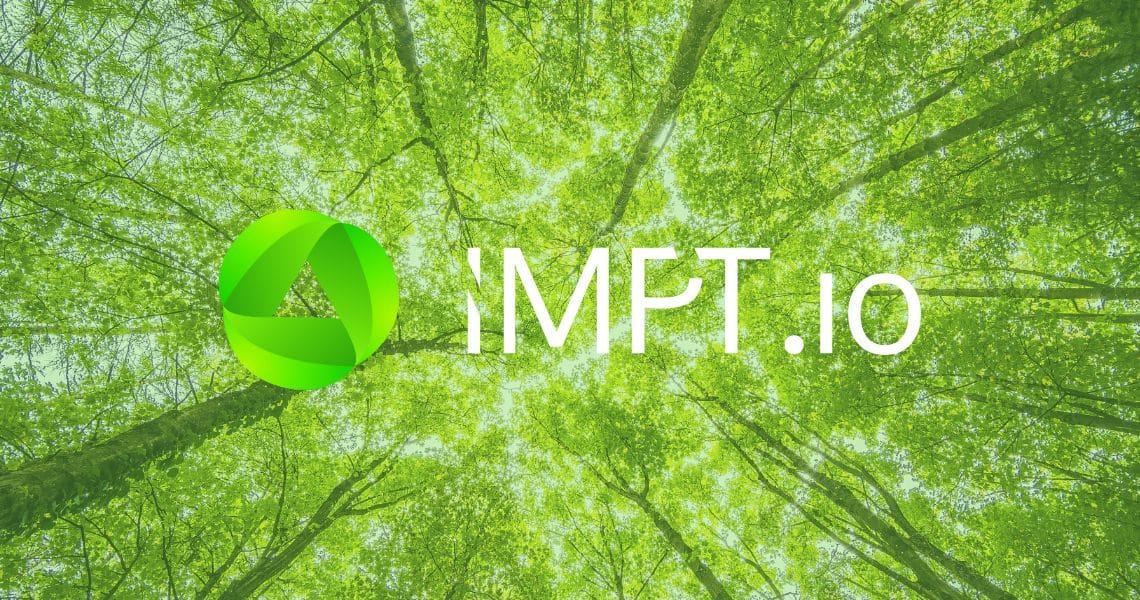 Tamadoge (TAMA)
Tamadoge has launched its biggest project so far, which is the NFT collection. Tamadoge NFT is currently available on Opensea, with several products for users. Meanwhile, users can engage themselves by training virtual pets to compete with one another. Winners will be listed on the global leaderboard and have access to the leadership perks.
The first ultra-rare collection of Tamadoge NFT started on the 6th of October, and the teams aim to release a complete collection of 21,000 soon. This will boost not only the token's price but also its popularity.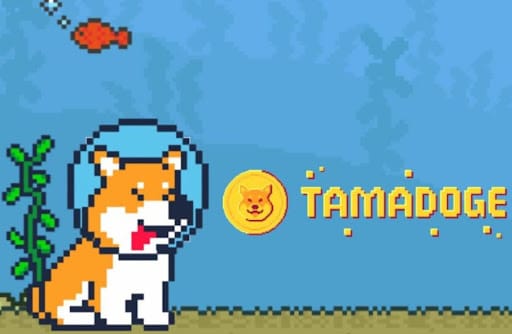 Final Thoughts
Even though the Play-to-Earn game model has several potential, it needs to keep improving its features. Since Calvaria provides games that seem to lack in other P2E cryptocurrencies, this is an excellent opportunity for every crypto investor. The Calvaria team is looking forward to expanding the ecosystem by introducing more projects, such as animated series and comics. Likewise, D2T, IMPT, and Tamadoge communities, also look forward to more future projects. Thus, it is safe to consider these cryptocurrencies as the leading voices of the 2022 crypto market!