Experts agree that CBD has entered the third stage of its evolution as an industry. Transitioning from obscurity to mainstream attention in the wake of the 2018 Farm Bill, CBD has now shifted again to become consolidated, professional, and reliable.
What does this mean for those who bet big on CBD during the boom? Is CBD headed for another boom based on current industry conditions? Let's explore recent insights into the CBD industry in an effort to discern its future course.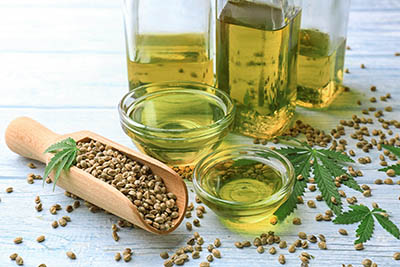 The 2019 Hemp Boom and Its Consequences
Congress authorized hemp cultivation across the United States with the Agriculture Improvement Act of 2018, an action that catalyzed a furor of activity nearly overnight. Average farmers suddenly viewed hemp as a legitimate "cash crop" yieldable for crude CBD, and hemp operators finally received the go-ahead to establish their own cultivation operations.
There was a general perception that hemp was an easy industry to enter and that there was plenty of room for everyone to take a slice of the pie. It would be an understatement to say this position was overly optimistic.
An Unexpectedly Competitive Industry
Many of the bogeymen imagined by early adopters of hemp agriculture never came to be. Major corporations have remained shy of CBD, choosing not to set aside massive crop fields for its cultivation. The crowding in the CBD industry has not come from without but, rather, from within.
Put simply, some operators are more capable of growing hemp than others. They have more resources, experience, and talent at their disposal. They're better at navigating regulatory complexities and thinking ahead.
Some of these winners of the hemp game were around before the 2018 Farm Bill, and some emerged after. What they share between them is that they're few and far between. Many would-be hemp millionaires have been left in the dust while the very few have profited.
Massive Investments, Massive Losses
According to Statista, the US CBD industry was worth $535 million in 2018, the last year before the 2018 Farm Bill took effect in January 2019. The years following have marked incredible growth for the CBD market:
2019: $845 million
2020: $1.2 billion
2021: $1.6 billion
2022: $1.9 billion
Essentially, around a billion dollars has gone into the US CBD industry since hemp agriculture became legal at the beginning of 2019. Who has received the lion's share of this massive boom?
Only a few companies. For the most part, the dozen or so major CBD companies that had a presence online prior to the Farm Bill used their existing customer base and capital to corner the hemp production market. To overcome this obstacle, it became necessary to think ahead and plan accordingly.
Arvanna, for example, a bulk cannabinoid producer, recognized as early as two years ago that the industry was moving toward an increased focus on repeatability and quality. Rather than churning out the same low-effort products that then flooded the market, Arvanna differentiated itself by taking a scientific approach, a strategy that has paid off by making the company one of the few that has survived into the days of "mainstream CBD."
Consolidation of Mainstream CBD
The only factor that ever kept CBD from becoming mainstream was its status as a gray-area substance at the federal level. People have loved CBD from the get-go, praising its incredible power to heal without considerable side effects.
So, it's only natural that interest in CBD caught on like wildfire the moment the federal government got out of the way sufficiently to allow normal parameters of commerce. Now that CBD is mainstream, its manufacture and sale follow the basic rubric of other natural extracts of its type.
Success in CBD is, these days, determined by your general business acumen, just as is the case in any industry that operates in the full light of day. As a result, the industry has consolidated into the hands of those who are most apt to manage it; encouraging words to anyone with genuine value to add to the ever-evolving CBD market.
The Path Forward for CBD
Perhaps CBD may never be fully free of the stigma that surrounded its entry into the public consciousness. But, perhaps it does not need to: The CBD industry now operates just like any other natural health industry — only it remains much larger and more profitable.
The hard truth is that many aspiring entrepreneurs entered the CBD industry post-2019 with high hopes that ended up being nothing more than pipe dreams. Learn from their bad example, and approach CBD with the professionalism that the modern industry demands.