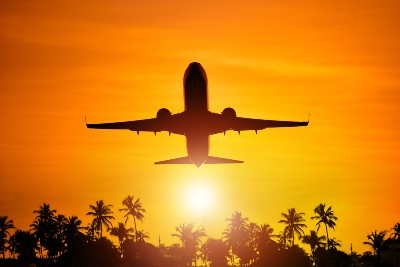 We all need some time off from time to time. A good vacation can help lower your stress levels and give you a more positive outlook on life. You'll also get more energy to work towards your goals. Planning your vacation in a foreign country will give you a chance to experience different cultures and appreciate the diversity of the human species. If you're looking for some ways to spice up your vacation, you should consider the following ideas.
Go See the Formula 1 Race
Abu Dhabi is a great vacation destination. The city has amazing modern towers and shopping megacentres. But that's not all you can see and do in this futuristic city. You can buy the Formula 1 Abu Dhabi tickets and watch the world's fastest cars live. The cars typically reach speeds of over 200 miles per hour, and watching them pass by at such speeds can be thrilling.
An interesting thing to note is that the cars are designed with cutting-edge technology and engineering. They are built to suit the specific needs of the team and driver, and you'll be able to witness this when you attend the race. As a long-running event, the Formula 1 has an interesting legacy and tradition. You will get a chance to see some of the most famous drivers at the event in Abu Dhabi.
Attend a Wine Festival
If you have an interest in wines, you will find wine tours and festivals intriguing. These events feature guides who will expand your knowledge of wine and give you insight into the wine-making industry. You'll also get to learn the history of wine-making in different parts of the world. Big events like the Virginia Wine Love Weekend involve lots of wineries. You can expect to learn a lot at such events and score discounts on top-shelf drinks.
Take a Europe Culinary Tour
If you're looking for a culinary tour, you should consider visiting different food destinations in Europe. Italy should be at the top of your list for this tour. Here, you can enjoy famous foods like the Napolitana pizza, risotto, and polenta.
You also have to visit France, where you can try out baguettes and pain au chocolat. In some places, you'll even be able to eat at a local's house as part of your food tour.
Visit Intriguing Historical Sites in Thailand
Thailand has been ranked as one of the top tourist destinations for many years. You'll get a thrill learning the fascinating history of the country. Some places you have to visit include Sukhothai Historical Park, Kamphaeng Phet Historical Park, and Phanom Rung Historical Park. Spare some time to also see the beautiful ruins of Ayutthaya and the Grand Palace of Bangkok.
Conclusion
If you want to spice up your vacation, you should consider buying Formula 1 tickets, attending wine festivals, taking culinary tours, and visiting historical sites in Thailand. It is advisable to plan out your vacation to the letter and narrow everything down to specific destinations and hotels.