C+Charge, the upcoming EV charging platform that will revolutionize the eco-crypto industry, has surpassed the $3.4 M mark in its presale funding and there are less than two days left until the end.
With only 1.3 M tokens remaining, investors are piling up CCHG to maximize their profits once this promising cryptocurrency hits the market and gets listed on March 31st.
In this last presale stage, the price of CCHG stands at $0.0235 per token and we'll see a noticeable bump in the first few days of the listing, according to analysts.
Let's check out all the details.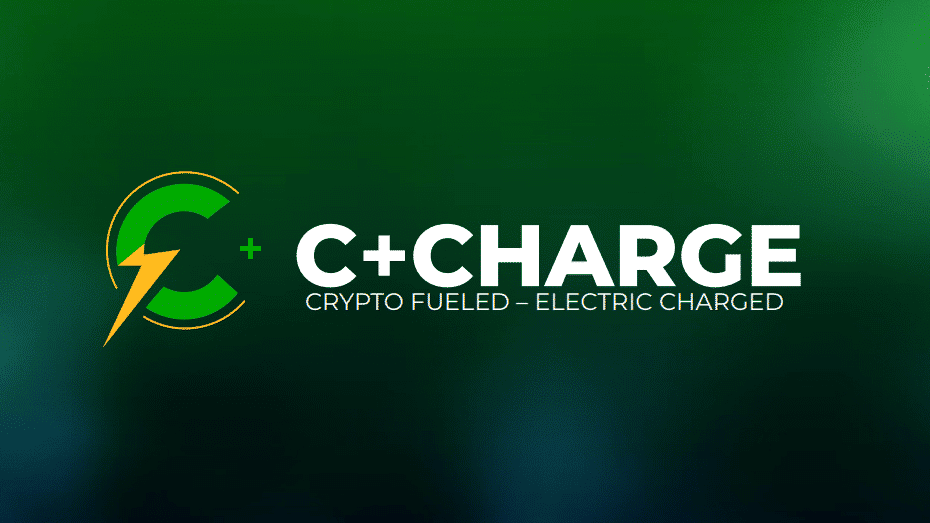 C+Charge is a "Game Changer" For EV Drivers
C+Charge is a new P2P blockchain payment platform that allows EV drivers to quickly and easily pay for charging their vehicles through a robust mobile app.
What's more, not only will drivers receive information about the nearest charging stations through the mobile app, but they will also be rewarded with carbon credits once they finish charging.
The team has explained that EV owners are finally receiving incentives and rewards for their contribution to saving the environment that are long overdue.
C+Charge has received a lot of positive sentiment in the industry for this system that can democratize the carbon credit market and make it more accessible to everyday users, as opposed to only big corporations.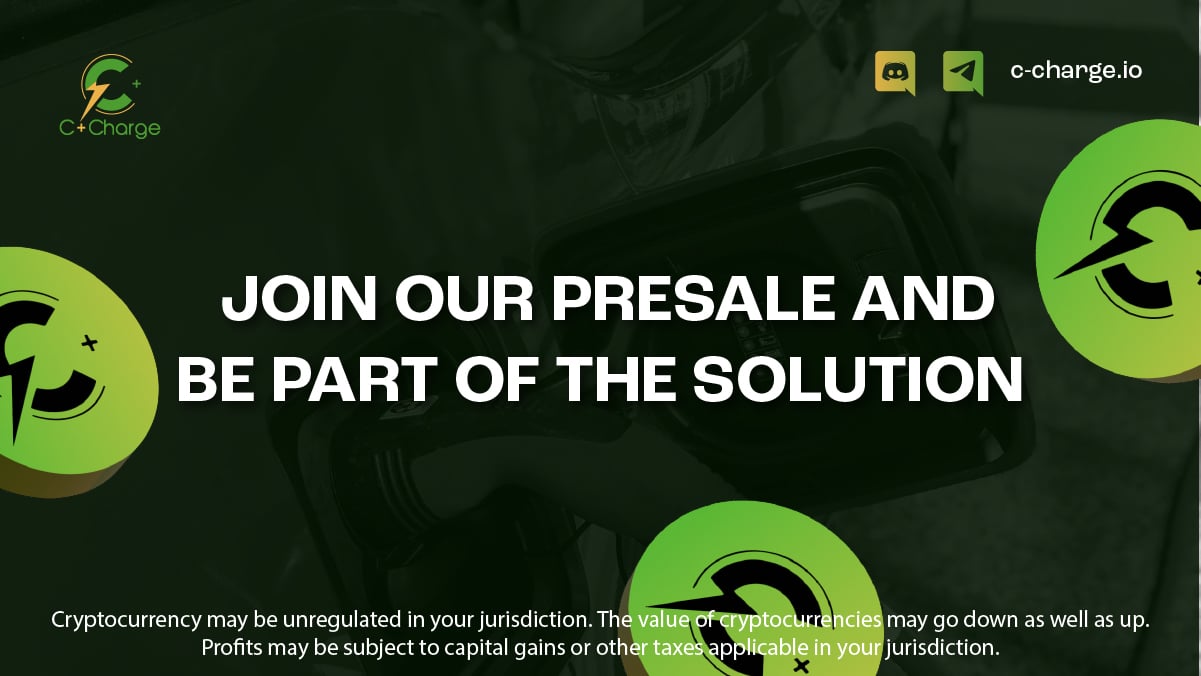 Major Staking Partnership with The Recharge Secured
Another reason for excitement among investors is the announcement that C+Charge secured a huge staking partnership with The Recharge.
In short, The Recharge will open up the South Korean charging infrastructure and market to C+Charge, which will enable its users to use carbon credit swaps to stake CCHG tokens. The infrastructure in South Korea is considered one of the most advanced in the electric vehicle industry.
The Recharge uses several blockchains – Ethereum, Binance Smart Chain, HiobiEco, Solana, and KuCoin Smartchain. Also, its native token can be purchased on BitMart, KuSwap, and MEXC.
Investors appreciate that these two companies share the same mission and goal, to help the environment and reduce carbon emissions altogether.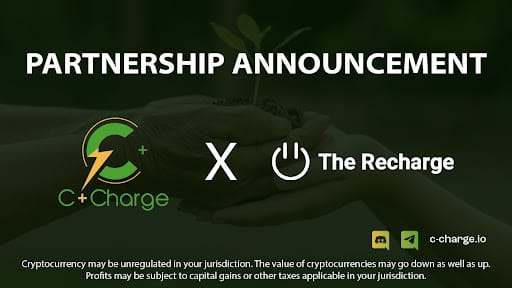 BitMart Listing Will Take Place on March 31st
Those who were the first to join the C+Charge presale and purchased tokens in the first stage, when the price was $0.013, will already see an 80% increase by the end of the presale. This is before the listing even takes place.
But it's not too late to capitalize on C+Charge's massive potential. You still have a little less than two days to join and stock up on CCHG before the token explodes.
While some analysts predict that 10x gains are about to follow, others suggest that even 30-50x profits aren't out of the question.
The first listing will take place on March 31st and it will be on BitMart.
BitMart has over 9 million users and its daily trading volume is more than $400 million, marking it a huge success for C+Charge to land such a major exchange right away.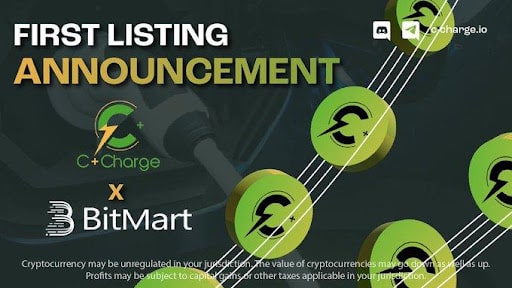 >>>Buy C+Charge Now<<<
C+Charge's App Web Version Already Released – Join the Live Airdrop and Giveaway
The app web version is now available for the community to test out, while the first 200 members that enter their wallet address will have a chance to win a special prize and $300 worth of CCHG. This is the first step in building C+Charge's ecosystem.
You can create an account by going to the official website, it's functional on both mobile and desktop devices.
Before the official launch takes place, users can expect more features to be added. According to the whitepaper, this includes a carbon credit tracking mechanism, wait time calculation in the app, and a carbon credit conversion system that allows you to replace them with tradable NFTs.
There's also a $50,000 giveaway competition and you can check out all the entry details here. This competition will last eight more days.
Here are some of the most important details:
Enter your Crypto Wallet Address + 1 Entry

Follow @C_Charge_Token on Twitter + 1 Entry

Retweet @C_Charge_Token on Twitter + 5 Entries

Tweet about C+Charge + 5 Entries

Visit @C_Charge_Token on Instagram + 1 Entry

Join the C+Charge Discord Community + 1 Entry

Join @C_Charge_Token on Telegram + 1 Entry

Share with your friends for extra entries

Visit the C+Charge website + 1 Entry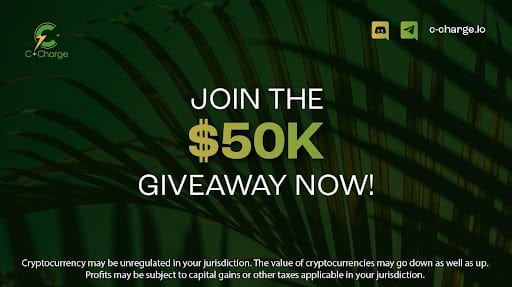 Wrapping Up
Overall, C+Charge is the ultimate solution to making EV payments seamless and it provides drivers with financial incentives that will have a positive impact on the environment.
Eco organizations around the world are calling it the "best green crypto of 2023" and the community is hyped up about C+Charge's amazing features that will soon be released.
Considering all this, seasoned investors know that the current low price of CCHG is a no-brainer and an investment that can pay off big time.
To be among those that profit from this amazing project, you should join the presale immediately!