The hottest P2E presale of 2023 is coming to an end in less than two days as Fight Out reaches $6 million in funding in record time.
FOMO is rising among investors and the community is taking advantage of the discounted $0.0333 price per token to stock up on as much FGHT as possible before the value explodes.
Industry analysts and crypto media outlets have been talking about Fight Out's unique features ever since it was first announced to the public, so this rapid uptrend doesn't come as much of a surprise.
And if you want to board what seems to be one of the most profitable projects of the year, you better move quickly.
Let's check out all the details.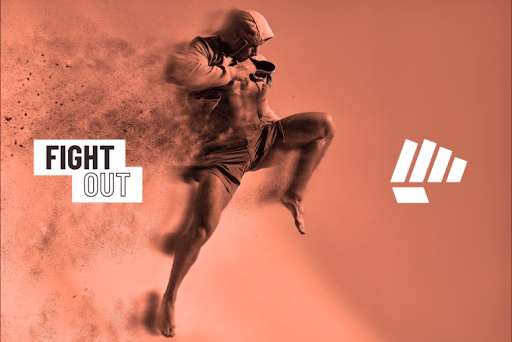 Fight Out Takes Fitness to Another Level
With personalized training and diet regimes created by world-class coaches, Fight Out is revolutionizing the concept of Train-to-Earn.
And not only is it taking an innovative approach toward fitness, but it also introduces a betting element to the platform that will enable users to compete in live fighting events.
If you're not a big fan of some of the larger events, you can compete with your friends by creating a private group and small leaderboard table.
There's also a third option – to join some of the existing multiplayer pool events where thousands of others are already competing.
Of course, you can just stick with the fitness journey if you don't have any interest in competing. Fight Out gives you a chance to earn simply by taking part and the team coined this as the "Train-to-Earn" model.
What's also interesting about this approach is that it's the first time in the Web3 space that we see a gaming ecosystem that's so closely related to non-game world activities.
With such a unique Move-to-Earn leverage, Fight Out is set to overtake its competition with ease in the months to come.
Presale Participants Will Skip the App Waitlist Queue
Those who hold and stake FGHT tokens will receive a free Fight Out app membership once it goes live in the upcoming period.
However, there will be a waitlist queue for those who purchase tokens after the presale, while early investors will get instant access and a few more exciting prizes.
In terms of the reward system, Fight Out has both digital and physical prizes. One of the major rewards that are already known is a Masterclass-style application with educational resources from the world's leading athletes and Fight Out's elite ambassadors.
On the platform's official website, we can see that some of the current ambassadors include Savannah Marshall (British boxing superstar), Amanda Ribas (UFC fighter), Taila Santos (UFC fighter), and Tremayne Dortch (American Ninja Warrior NBC star and popular training coach).
The team has shared that more ambassadors will join the platform in 2023, including more well-known athletes and coaching gurus.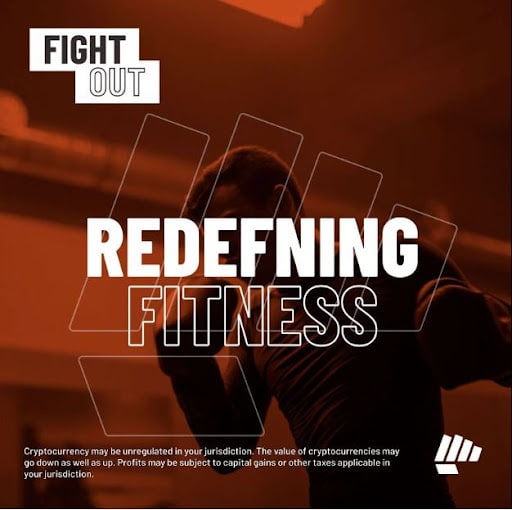 Soulbound NFTs and a Real-World Gym Chain
Fight Out is also bringing soulbound NFTs to the community, which are essentially digital avatars that represent and mirror a user's body and fitness progress. Unlike regular NFTs, soulbound tokens cannot be sold for a profit as they're solely connected to their holders.
Later in 2023, we can also expect the launch of a real-world gym chain that stands as one of Fight Out's main selling points and value boosters.
The gyms will be located in several places around the world and each one will have state-of-the-art equipment that can track users' movements and record them in the app.
Users can gather in these gyms to network, train together, and show off their progress with the soulbound avatars.
This type of technology has never been featured before in the M2E space and it's a huge step up compared to what's currently on the market.
Analysts believe that the gym launch will greatly affect the value of FGHT and might even bring it 30-60x profits in the following period.
Last Chance to Get the Fight Out Presale Bonus
The presale also features an enticing event called the Fight Out bonus program that could bring more exciting rewards on top of the huge gains already in store.
Presale investors have an opportunity to get additional tokens worth up to 67% of their original purchase by vesting their FGHT token holdings.
To qualify for the highest tier, investors must purchase at least $50,000 worth of tokens and maintain their holdings for 36 months. Participants who took part in the previous bonus program will receive an extra 10% FGHT distribution.
Of course, if you want to get immediate access to your tokens, you can purchase them without the vesting period and receive them before the exchange offerings.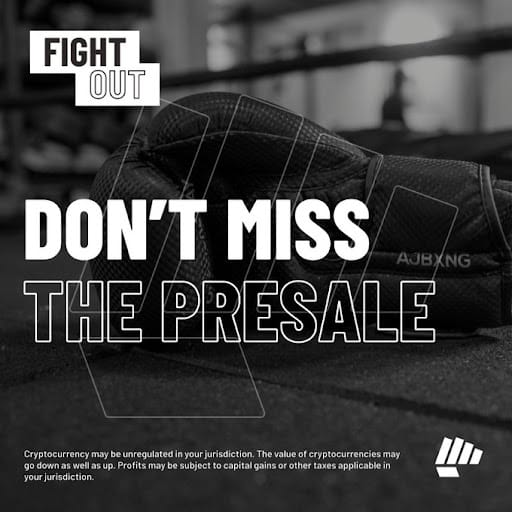 Wrapping Up
Fight Out is a Web3 Move-to-Earn crypto platform with cutting-edge benefits and features that aim to incentivize those who have taken their fitness journeys seriously.
With so many innovative concepts and technology, experts have been raving about the token ever since it was first announced.
Some say that 10x profits are imminent, while others suggest it "won't be a surprise" if FGHT explodes by 50x during the year.
If you want to be among the early investors that profit from this explosion, now is the best time to enter the presale as it ends in less than 48 hours!