Bitcoin (BTC) has long been considered the digital gold, but it has taken a hit recently, with a significant 10% drop in just the past month. However, amidst this crypto turmoil, an exciting new Bitcoin alternative has risen on the scene – Bitcoin BSC ($BTCBSC). Surprisingly, this new token has swiftly gathered a whopping 1.2 million in its presale despite being relatively new. 
This hot coin is on a mission to revive the early days of Bitcoin, offering a tantalizing price point of just $0.99 and introducing an innovative Stake-to-Earn model. Bitcoin BSC aims to address some of the limitations of the original Bitcoin, making it an intriguing alternative. In this article, we'll delve into why $BTCBSC is better than BTC, especially in the current bear market conditions. So, let's dive in.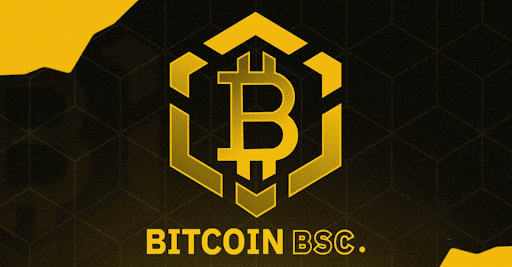 Bitcoin BSC ($BTCBSC) – Emerges Stronger than BTC with $$1.2 Million Raised Quickly and High Staking Rewards
Bitcoin BSC is quickly gaining traction as a more enticing alternative to the traditional Bitcoin, having raised over $1.200,000 in just a few days. Taking inspiration from Bitcoin's early days back in 2011, Bitcoin BSC boasts an appealing initial price of a mere $0.99, making it far more accessible than Bitcoin's current lofty price of over $25,000.
Another thing that sets Bitcoin BSC apart from BTC is its generous staking rewards, which are better than Bitcoin mining. For instance, tokens like BTC20 experienced a remarkable 7x surge after being listed on Uniswap. While Bitcoin has experienced a nearly 10% dip in value over the last month, more affordable alternatives like Bitcoin BSC are trending upward.
Bitcoin briefly surged above $27,000 recently, but this momentum was short-lived due to the SEC's reluctance to expedite the approval of a Bitcoin ETF.
However, Bitcoin BSC's presale, which launched on September 5th, has garnered significant interest from investors, firmly establishing itself as a prominent Bitcoin clone contender. With greater accessibility, enticing staking opportunities, and favorable market conditions, Bitcoin BSC seems poised to outshine the traditional Bitcoin.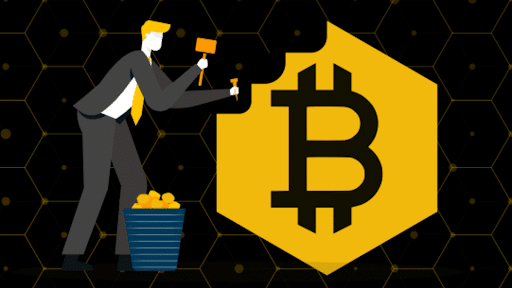 3 Compelling Reasons Why BTCBSC is Better Than BTC
1. Earn Rewards Every 10 Minutes – An Eco-Friendly Approach 
Unlike the original Bitcoin, which relies on energy-intensive mining, Bitcoin BSC offers a hassle-free way to earn rewards every 10 minutes through staking.
Bitcoin BSC operates on Binance's BNB Smart Chain and uses a Proof-of-Stake (PoS) model instead of Bitcoin's power-hungry Proof-of-Work (PoW) system. With PoS, you can easily stake your $BTCBSC tokens to validate transactions and, in return, earn enticing rewards. No more worrying about costly mining rigs or jaw-dropping electricity bills.
When you stake your tokens, they'll be locked up for a week. The rewards you get are directly related to the amount you stake compared to the total tokens in the staking pool. This smart setup encourages folks to hold onto their BTCBSC for the long run, which helps maintain the token's value.
What's even cooler is that a whopping 69% of the total BTCBSC supply has been earmarked for staking rewards over the next 120 years, right when Bitcoin's supply is all tapped out. So, you can expect Bitcoin BSC rewards to keep flowing for a long time.
2. Swift Transactions, Zero Costs, and Sky-High APYs
Another area where Bitcoin BSC ($BTCBSC) clearly outpaces Bitcoin is the transaction speed and cost-effectiveness. While Bitcoin transactions can take a hefty 10 minutes to confirm and cost anywhere from $5 to $10, BTCBSC transactions are lightning-fast, clocking in at under 5 seconds, and won't cost you a dime. This makes BTCBSC a more attractive choice for traders who don't want to wait around.
Furthermore, a great feture of $BTCBSC is that it offers on-chain staking with high Annual Percentage Yields (APYs) for those who get in early, a feature that the original Bitcoin lacks.
Because it's built on the Binance Smart Chain, BTCBSC also outperforms Ethereum-based tokens like BTC20 in terms of transaction speed and cost-efficiency. With rapid confirmation times, minimal fees, enticing staking rewards, and a lower environmental footprint, $BTCBSC excels over Bitcoin.
3. Innovative Tokenomics for Building a Thriving Ecosystem
Bitcoin BSC ($BTCBSC) takes a different approach compared to the original Bitcoin when it comes to token allocation. While Bitcoin has a fixed supply that's mostly already mined, $BTCBSC has carefully allocated its tokens to encourage participation and foster growth.
$BTCBSC offers a presale, locking up 29% of the total supply. A significant chunk, around 69%, is reserved for staking rewards, essentially encouraging people to become active participants in the network. The remaining 2% is set aside to provide liquidity for exchange listings. 
This strategic allocation kickstarts a vibrant community and provides long-term incentives for active involvement. In contrast, Bitcoin's supply is nearly mined, and there aren't inherent incentives for holding or participation. However, Bitcoin may have a head start; $BTCBSC's approach with built-in incentives for holding, staking, and community growth positions it favorably for attracting users and nurturing a thriving ecosystem in the long run.
Presale Power – Bitcoin BSC's $1.2 Million Milestone Sparks Excitement
The Bitcoin BSC presale is off to a flying start, raising over $1.2 million towards its $3.96 million hard cap in record time. If you regret not getting in on the ground floor of Bitcoin back in 2011, here's your golden opportunity for a second chance. With its promising potential, especially after it hits the exchanges, Bitcoin BSC could deliver significant returns. So don't let this chance slip away; seize it for potentially massive profits.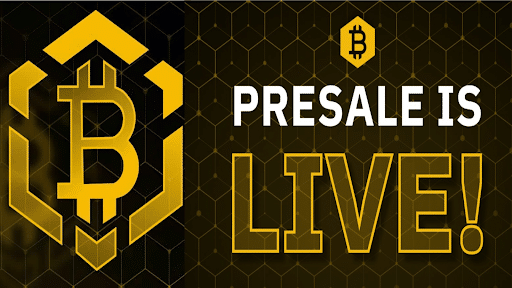 Conclusion
The impressive $1.2 milllion raised in the $BTCBSC presale proves intense interest in this exciting new Bitcoin alternative. With energy efficiency, ultrafast and inexpensive transactions, and innovative tokenomics fueling growth, $BTCBSC is ready to surpass Bitcoin. The presale's success highlights Bitcoin BSC's vast potential to dominate the crypto space. Backed by a winning formula superior to Bitcoin's, $BTCBSC is poised to take the top spot in the crypto market. So don't miss out on this opportunity