The highly anticipated Ethereum Merge has brought a new look to the crypto's ecosystem, with many pointing to higher energy efficiency. However, another kid on the block, Ethereum Classic, is shaking things up. They might sound similar, but you will be intrigued by their differences. In addition, you will learn why IMPT.io (IMPT), Dash 2 Trade (D2T), RobotEra (TARO), Calvaria (RIA) and Tamadoge (TAMA) should be on your radar if you want to invest in crypto.
Ethereum remains among the most popular cryptocurrencies, but it has changed over the years. Developers love using its programming language to create dAPPs, from financial services to NFTs. However, Ethereum Classic aims to ditch these changes and focus on what made the original blockchain unique.
Like us, you may wonder how it has faired since its launch in 2016. That is what we will find out in this article and which is the better investment choice. 
Ethereum Remains One of the Best Cryptocurrencies
At the time of writing, Ethereum's market cap stood at $147.21 billion, which is quite substantial. The only cryptocurrency above it is Bitcoin, which is still the unchallenged crypto king. Furthermore, the recent merge points to a brighter future for Ethereum as it eliminates most of the energy inefficiencies.
The Merge was one of the most talked about events in the crypto ecosystem for 2022. We will not be surprised if investors rush to throw in their funds to profit in the coming months.  Moreover, the blockchain has had good standing and has maintained its spot in the industry since its inception.
Let us look at Ethereum's uniqueness to give you a clearer view. The blockchain has extensive support for smart contracts and decentralized apps, something Ethereum Classic has a bit of. For that, it holds a good reputation and is a favorite among developers.
Ethereum is a reputable asset to hold, and its trading volume bolsters that fact. Compared to Ethereum Classic, we can say it has seen way more action. It reached an all-time high of over $4,000 in 2021, a price of which ETC has yet to see even 10%.
Now, you see where we are going with this article. On many fronts, Ethereum has an undisputable advantage over Ethereum Classic. However, is that the case regarding investments?
Before we conclude, let's turn our pages and see what Ethereum Classic holds. It might cost less than ETH, but who knows? That might be its single greatest strength.
What Makes Ethereum Classic Unique
As mentioned earlier, Ethereum Classic focuses on the originality of ETH. It does not run with any of ETH's updates, including hard folks. Furthermore, its blockchain mining process is also significantly different, although that happened after the Merge.
Ethereum Classic shares the smart contract and decentralized app capabilities of Ethereum. It produces ether under its ETC token. However, it favors a blockchain where transaction alteration is impossible.
The design makes trading information tracking very easy. As mentioned earlier, it shares many similarities with Ethereum because it is based on the original platform. Let us see some of these similarities.
Anonymity:

We agree that altering transactions on Ethereum Classic is impossible, unlike Ethereum. However, the anonymous part cuts across both blockchains. While you can see a transaction's public keys, things like user names and other private details remain hidden.

Smart Contracts:

The idea of smart contracts should not be new to us now. With that in mind, Ethereum Classic supports people meeting specific conditions at predetermined times. That keeps the blockchain secure, something it shares with Ethereum.

Decentralization:

Ethereum Classic uses many computers or what you might call nodes for operation. That ensures no single party controls the blockchain, hence its decentralized nature.
That is about how far the similarities go. Now, we can analyze both cryptocurrencies and see which is the better investment.
ETC or ETH – Which is the Better Investment Choice?
We will let you be the judge of this question. However, let us quickly point out a few differences to give you an idea of the ecosystem. That should guide you in making a more informed choice.
The significant differences between ETH and ETC are as follows:
Impossible to Change

:

You cannot alter a concluded transaction on Ethereum Classic, something you can do on the newly modified Ethereum blockchain. That is a crucial difference if you ask us.

Blockchain Mining:

ETC uses proof-of-work, the mining process of Ethereum before the Merge. Miners must verify blockchain transactions before receiving Ether. On the other hand, ETH uses a proof-of-stake approach where users contribute their stakes to the mining process. 
So, which would be the better investment choice here?
Token Limit:

Ethereum has unlimited token production in its lifespan. That is worth considering, although it has a growth limit of 4.5% per year. Contrary to that, Ethereum Classic can only produce 230 million tokens till it phases out of existence.

Current Value:

It is no news and unsurprising that ETH has more value than ETC. However, regarding investments, we are inclined to think more about growth rate rather than a static value.
Ethereum's market cap completely swallows up that of ETC. Even with an underperforming year, it is way ahead of the latter.
Adaptability:

Do not expect changes to Ethereum Classic any time soon, as the blockchain has decided to stick to Ethereum's original setup.
Now to the section, we have waited for: the price forecasts for both cryptocurrencies. However, we will reveal an investment choice that could blow your mind in growth and affordability.
Longforecast sees a bearish run for Ethereum for the remainder of 2022 and 2023. It forecasts the cryptocurrency to hit $809 by December 2023. On the other hand, Trading Beast predicts a steady run for the crypto with a projected value of $1,668 by 2023. Both don't show any growth potential.
Ethereum Classic shows a bearish trend with Longforecast predictions and might hit $12.38 in 2023. However, Digital Coin predicts a bullish run for the crypto, with a projected value of $41 in 2023. At least we have growth in this case.
Now, it is your choice to go with the modified Ethereum or stick with Ethereum Classic's original network. ETH has a higher entry fee, and its energy efficiency will come in handy in the coming months.
Regarding energy efficiency, you might want to consider these cryptocurrencies:
Why You Should Consider D2T, Tamadoge, IMPT, and RIA
Dash 2 Trade (D2T)
D2T is the token for the Dash 2 Trade platform, a revolutionary ecosystem that will take your crypto trading into the cloud. It is an ERC-20 token currently on presale, but that is not all the good part. You will enjoy it as it comes from Ethereum's network.
The Dash 2 Trade platform aims to offer industry-leading analytics and social trading. Its utility ranges from providing useable trading signals and on-chain analysis to tools for maximizing opportunities in the market. Indeed, it is revolutionary and a golden opportunity if you want to invest.
With a platform focused solely on maximizing trading opportunities, the D2T token stands to skyrocket. It has a tax-free lifetime, making it easy for early adopters to start.
The D2T token currently boasts a community of over 70,000 traders and is still in presale. How much more do you think it will have once it launches? The Dash 2 Trade is disruptive with features such as social and independent technical indicators, strategy builder, auto trading API, etc.
Most of those functionalities will come in phases through 2023. Hence, it is best to invest early, speaking of which, Dash 2 Trade is currently in presale stage 4 with over $8 million raised.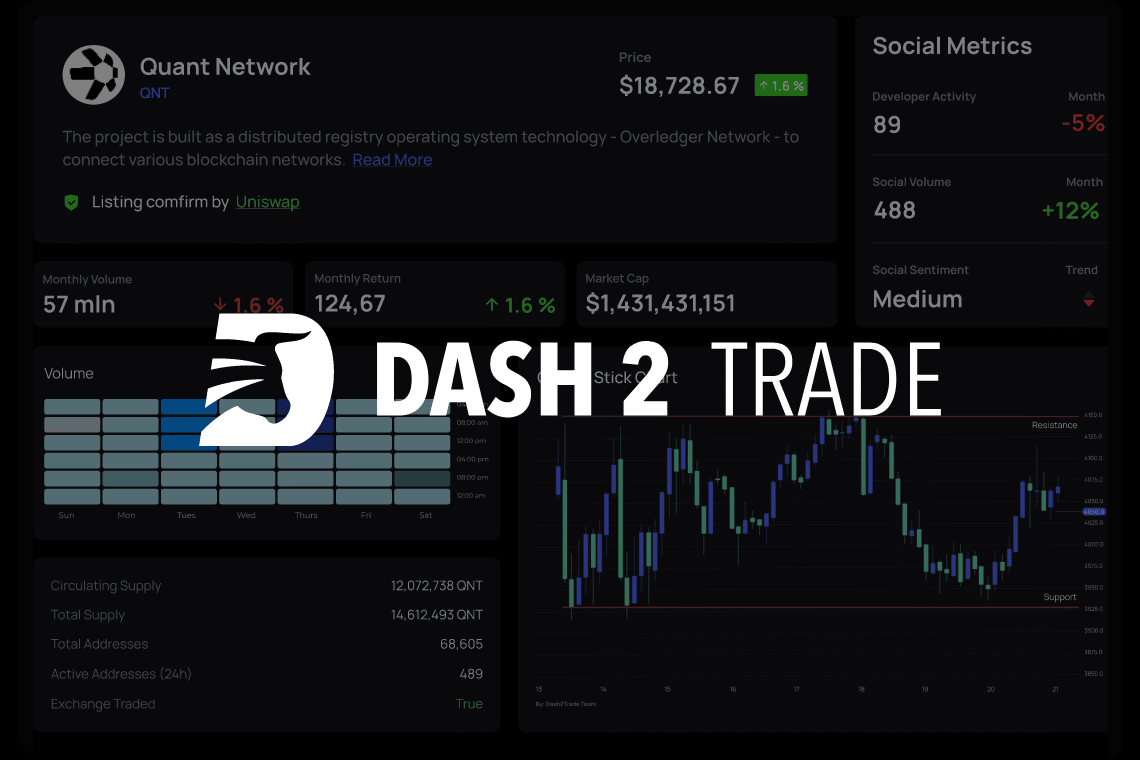 RobotEra (TARO)
RobotEra is a new LBank Labs metaverse project in which players can earn prizes in various ways. Players are entrusted with recreating the planet Taro, which was destroyed in a terrible disaster – to do so, they must manufacture Robot NFTs and purchase metaverse plots of land. RobotEra players may earn money by completing missions and participating in events. Owning and developing land opens up even more opportunities for rewards, making it one of the most significant crypto games to play.
The TARO ERC-20 governance token is the focal point of the RobotEra universe. Owners of this asset can pledge their tokens to become RobotEra managers, giving them a vote in the project's future direction. TARO can also be staked to earn cryptocurrency. The TARO token has just become available to investors in a crypto presale. The price of TARO will gradually rise as more tokens are sold during the three stages, which is why you should invest now.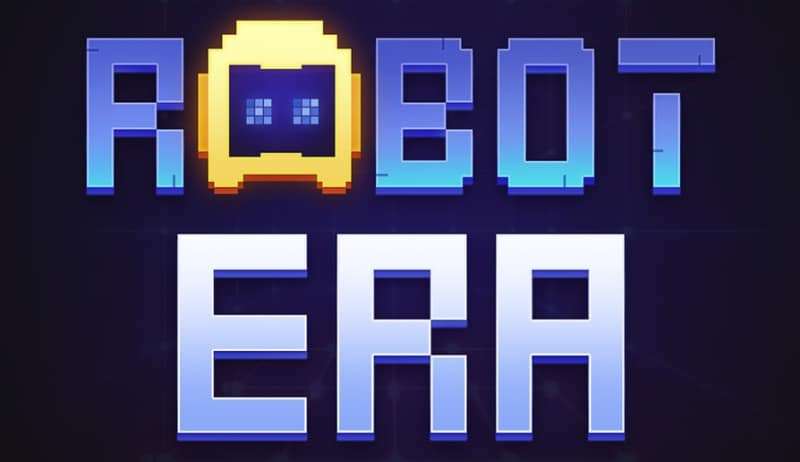 Impt.io (IMPT)
Who would not want an opportunity to earn redeemable rewards by offsetting their carbon footprint? Impt.io aims to do just that as it takes the cryptocurrency market by storm. It is currently in presale, making it an ideal time to invest in crypto.
This token fuses NFTs with carbon credits to rid the environment of pollution. Of course, that presents an ideal investment opportunity, as we want eco-friendly coins and blockchain.
The IMPT token will be 6 billion, with an exciting distribution demographic. 15% will go into the ecosystem, 10% to marketing, 5% to the development team, and 10% to the early adopters.
Presales for IMPT began on October 3rd, 2022. Anything striving for a greener future is worth looking into, and you can dash in for the presales at an affordable rate. Nevertheless, it will be a significant player when it launches.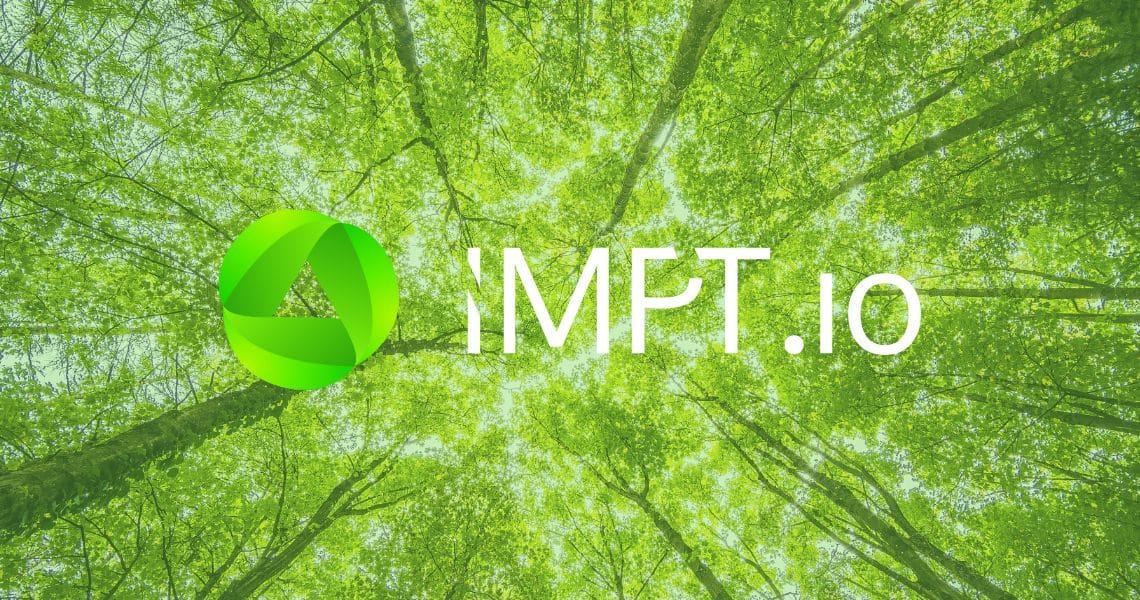 Calvaria (RIA)
NFTs have revolutionized the cryptocurrency market by giving holders new opportunities to make money. As a result, more brands and companies are entering the NFT space because it is a novel concept that has understandably caught the attention of the world at large. However, P2E is what has altered how we perceive NFTs, particularly with projects like Calvaria (RIA).
The P2E market is demonstrating enormous potential, but there is unquestionably a need for differentiation in offerings. Calvaria accomplishes this by giving users access to many features not found in other P2E games and by making them available to non-crypto users.
Calvaria, a relatively new game that offers collectible cards and multiplayer combat, is comparable to other games of its kind in this regard. However, the similarities end there because it has so many other distinctive qualities. The fact that the game has both Free-to-Play and Play-to-Earn versions is the primary factor in its accessibility. This lowers the entry barrier and encourages participation from non-crypto users.
Calvaria's presale is currently underway and it is in the 5th stage of its presale with over 2 million USDT raised.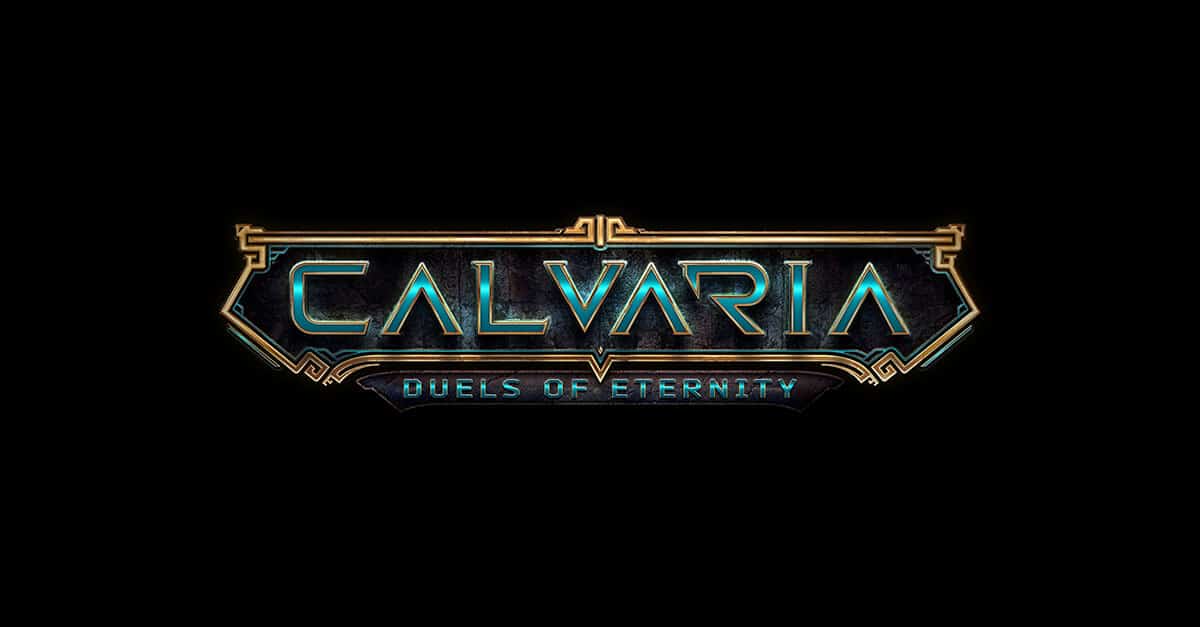 Tamadoge (TAMA)
Tamadoge is a play-to-earn crypto project that takes NFTs to a whole new level. Add that to its energy efficiency, and you can imagine its value in the industry. As the world tilts towards more energy-efficient coins, its capabilities make it a viable investment choice.
TAMA, its native token, gave initial investors a 400% return during its presales. Its stunning capabilities and current price make it an affordable investment opportunity.
This hyped meme coin pushes hard on play-to-earn functionalities. Users can train their Tamadoge NFTs, which come as pets, and battle their way to the top of the leaderboard monthly. It is quite an interesting setup for a token, especially compared with today's standards.
With augmented reality, users can battle themselves in the Tamaverse. So, Tamadoge is not all about buying NFTs but also adding fun even as you watch your NFTs grow and accumulate more TAMA.
TAMA will have a maximum supply of 2 billion, half of which has already been minted during the presale. Six hundred million will be available for the next ten years for minting, while 400 million will remain unminted.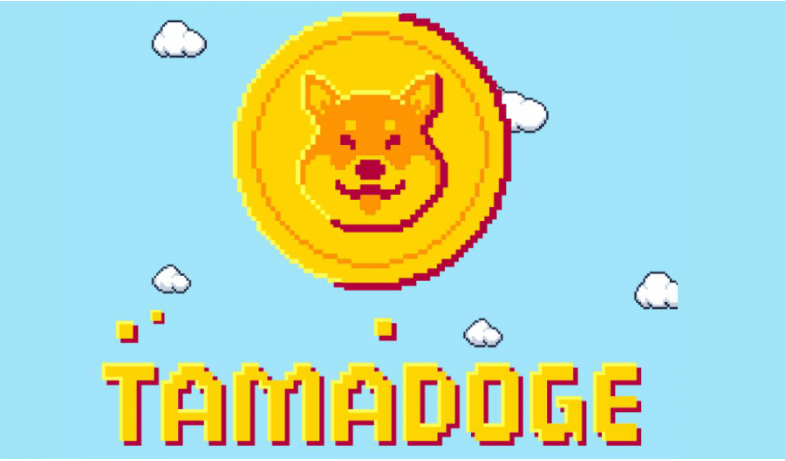 Conclusion
For some time, Ethereum suffered from scalability limitations. The new Merge gives it a chance at a new life that might see it shoot up in value. Also, the recent move to energy-efficient coins puts it in a unique position.
The Ethereum Classic returns to the basics of the Ethereum blockchain and what made people love it at its inception. You have things like immutability and a proof-of-work process, which Bitcoin still uses. However, its price is still miles behind Ethereum's.
As you decide on which coin to invest in, you should really consider Dash 2 Trade (D2T), RobotEra (TARO) Impt.io (IMPT), Calvaria (RIA), and Tamadoge (TAMA). They are also affordable and have excellent prospects in the coming months.