Crypto enthusiasts are always on the lookout for the next remarkable meme coin that's about to explode. Luckily, a brand new meme coin is grabbing everyone's attention and making waves on Web3 and social media circles for all the right reasons. 
Thug Life ($THUG) is a new project that has already raised over $100,000 despite being launched a few days ago. As word about $THUG spreads, meme coin enthusiasts are expected to start investing in the project.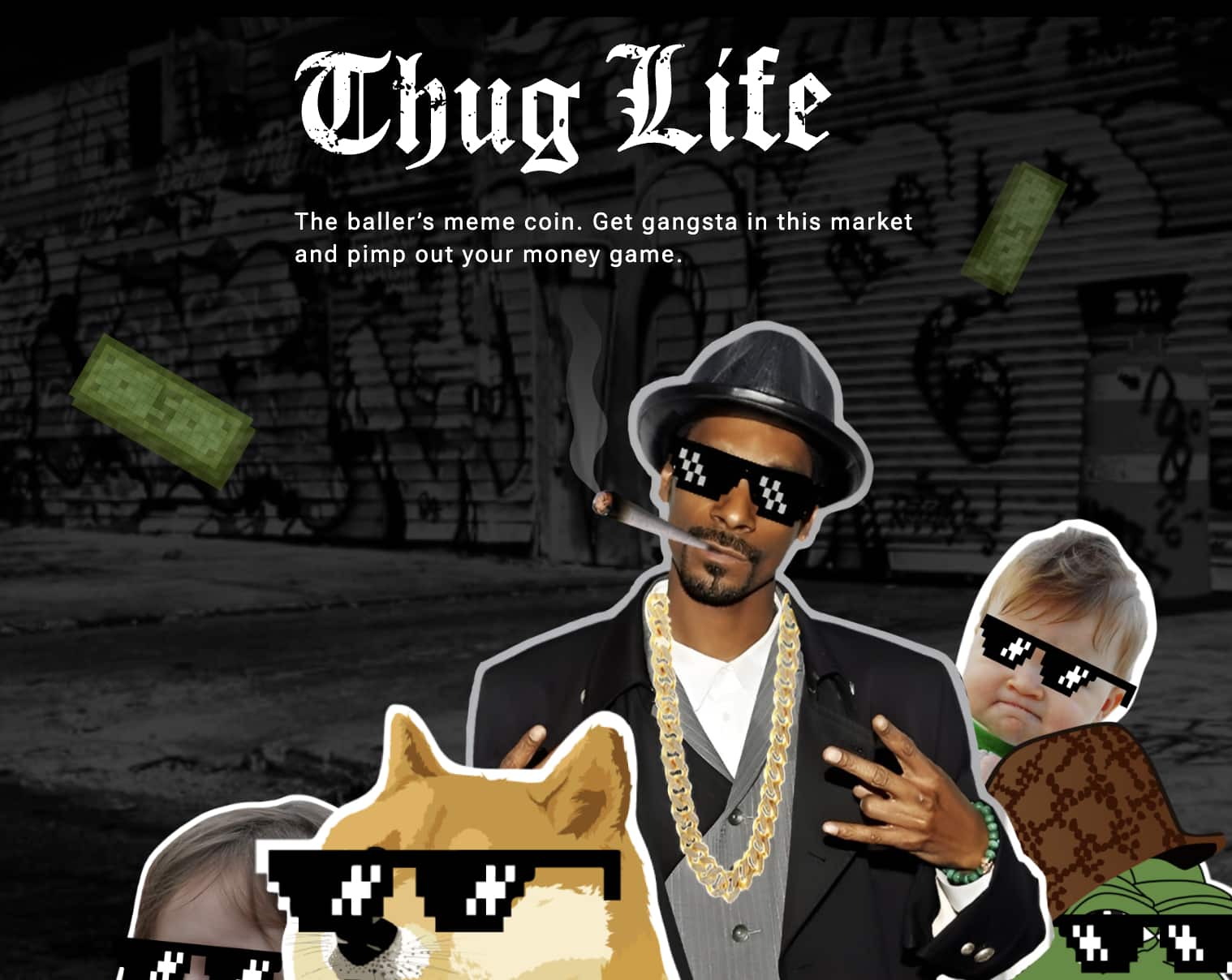 Thug Life ($THUG): Representing the Timeless Thug Life Movement
Analysts everywhere have been touting $THUG as the latest meme coin that's about to explode. However, $THUG is different than most other meme coins because of what it represents. In fact, it is not based on just another social media meme or created in response to one of Elon Musk's tweets. It instead represents the Thug Life movement, a popular counterculture hip-hop movement popularized by stars such as Snoop Dogg in the 1980s.
$THUG is described as the "baller's meme coin" according to its website. Meme coin enthusiasts have no time to lose when it comes to getting involved with this project. This is due to the fast pace at which the project's presale is moving ahead. The total target is set at $2.058 million, which is comparatively smaller than most other presales. 
Once the presale ends, the only way to get $THUG tokens is through the project's airdrop and community rewards campaign, which will begin subsequently.
This project incorporates a collection of beloved memes and iconic figures, including the famous Dogecoin dog, Snoop Dogg, Hasbulla, and Pepe the Frog. The primary objective of the Thug Life crypto project is to empower meme coin holders by transforming their losses into victories. Thug Life humorously addresses the notion of coping with missed opportunities in the meme coin space, reminiscent of the sensational Pepe rally that took place in May.
Similar to successful meme coins like Pepe, Shiba Inu, and Dogecoin, Thug Life is rooted in the essence of laughter, amusement, and playful teasing. Critics have traditionally argued that meme coins lack long-term viability due to their perceived lack of utility. However, the accomplishments of DOGE and other similar projects have proven this notion false.
A Community-Focused Meme Coin
The Thug Life Token represents the investment vehicle for those who have been "played, influenced, and used as cash out". It focuses on its community before everything else. The project has made 70% of the total supply available during the presale at a modest price of $0.0007. This eliminates the chances of investors getting caught out unfairly by sudden price increases.
It has also dedicated 15% of the token supply to community rewards after the token's launch on decentralized exchanges. Considering its presale price of $0.0007, the community is entitled to receive rewards of more than $400,000.
The remaining 15% of the tokens are allocated towards marketing, which will help drum up a lot of support for the project. The team behind the project has promised to immediately lock in liquidity once the DEX is launched. This should dispel any concerns about a potential token dump.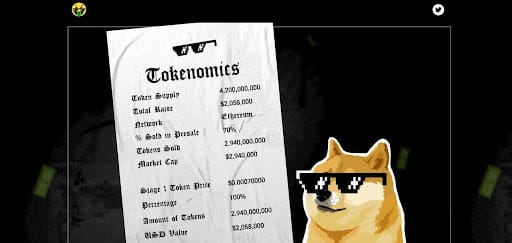 Thug Life ($THUG): The Best Meme Coin of the Year?
The Thug Life Token presents an exciting opportunity for investors with its current presale offering of tokens at an incredibly low price of just $0.0007. At its current stage, the Thug Life Token boasts a fully diluted market cap of less than $3 million, positioning it as a promising meme coin project.
The significant room for potential upside cannot be overlooked. Let's consider the remarkable success of Pepe Coin, which reached a staggering market cap of nearly $2 billion despite offering no tangible utility. Drawing inspiration from the enduring popularity of the "Thug Life" theme, $THUG has the potential to capture the attention of the crypto community and ignite widespread interest.
How to Start Investing in Thug Life ($THUG)
Even if $THUG were to achieve a modest market cap of, let's say, $60 million, early investors in the presale could still reap substantial gains, exceeding a remarkable 20x return on their investment.
Purchasing $THUG is a straightforward process, as it can be acquired using ETH or USDT via the Ethereum blockchain on the official Thug Life Token website. Stay up-to-date with the latest project developments and future plans by following Thug Life Token on Telegram and Twitter, where timely updates are shared.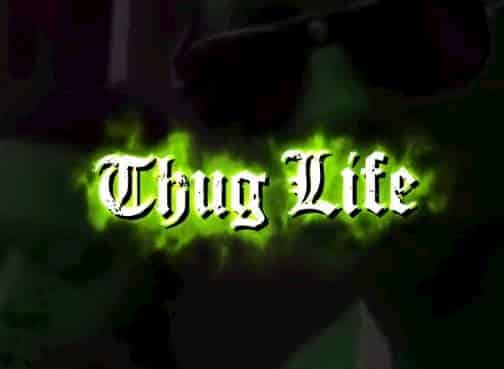 Conclusion
Now is the perfect time to join the THUG movement, embrace the fear of missing out (FOMO), and transform potential setbacks into profitable opportunities. Take action now and embark on this exciting venture with Thug Life Token before the token becomes more expensive in the future.