The Dogecoin price has peaked and waned at different points in its circulation. Recently, a rekindling of interest has been spurred in the direction of this cryptocurrency. Dogecoin has recently gained immense popularity, with many investors and well-known public figures jumping on the bandwagon. Its rise in value has caused many to retake notice of this cryptocurrency. Dogecoin, alongside FightOut, RobotEra, and C+Charge, have been trending lately, and investors are eager to know the right investment move.
Dogecoin's price history has been volatile, dramatically increasing and dropping in value. In January 2021, the cryptocurrency saw a surge in popularity after tweets by Tesla CEO Elon Musk, leading to a price increase of over 800% in just a few days. However, this was followed by a subsequent drop in value.
Dogecoin's recent popularity and significant price fluctuations make its price prediction important to traders. Given this, let's dive into whether Dogecoin's price growth signs are good news for traders or if they are barking up the wrong tree. We shall also provide great alternatives; read on to find out more.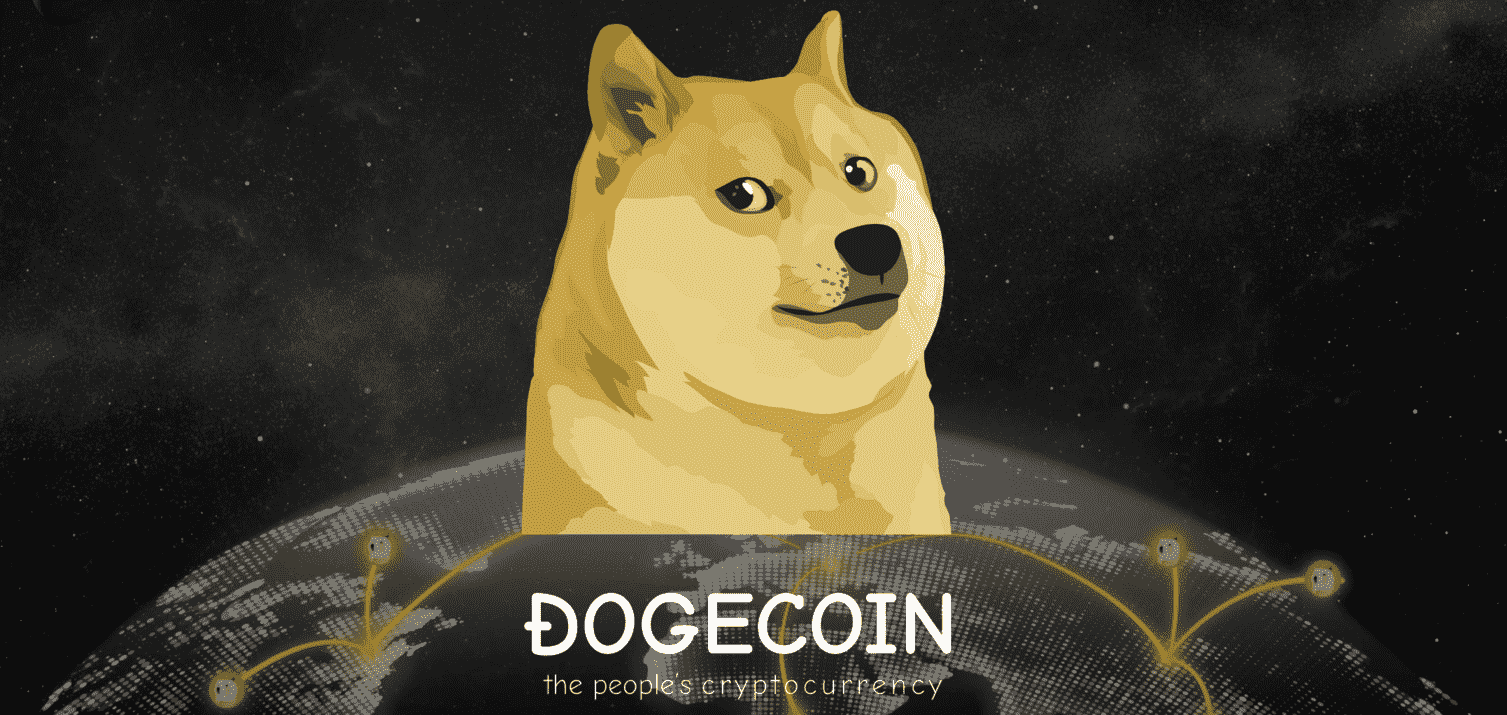 Dogecoin Price Analysis 
Dogecoin, the cryptocurrency that started as a joke, has recently seen a surge in popularity, with some investors betting on its potential for growth. While many factors could impact the future of Dogecoin, some signs suggest the coin could see continued growth in the near future.
One of the most critical factors driving interest in Dogecoin is the support of high-profile investors and celebrities. Elon Musk, the CEO of Tesla and SpaceX, has been a vocal supporter of Dogecoin on social media and even suggested that it could be the "people's crypto." Other celebrities like Snoop Dogg and Mark Cuban have also expressed support for the cryptocurrency.
While celebrity endorsements are not necessarily a reliable indicator of a cryptocurrency's long-term potential, they can help to raise awareness and increase demand for the coin, which could drive up its value.
Another factor driving interest in Dogecoin is its strong community of supporters. Unlike many other cryptocurrencies, backed by a small group of investors or companies, Dogecoin has a large and passionate following of individuals dedicated to promoting and using the coin. This community has helped to drive the adoption of Dogecoin and could continue to support its growth in the future.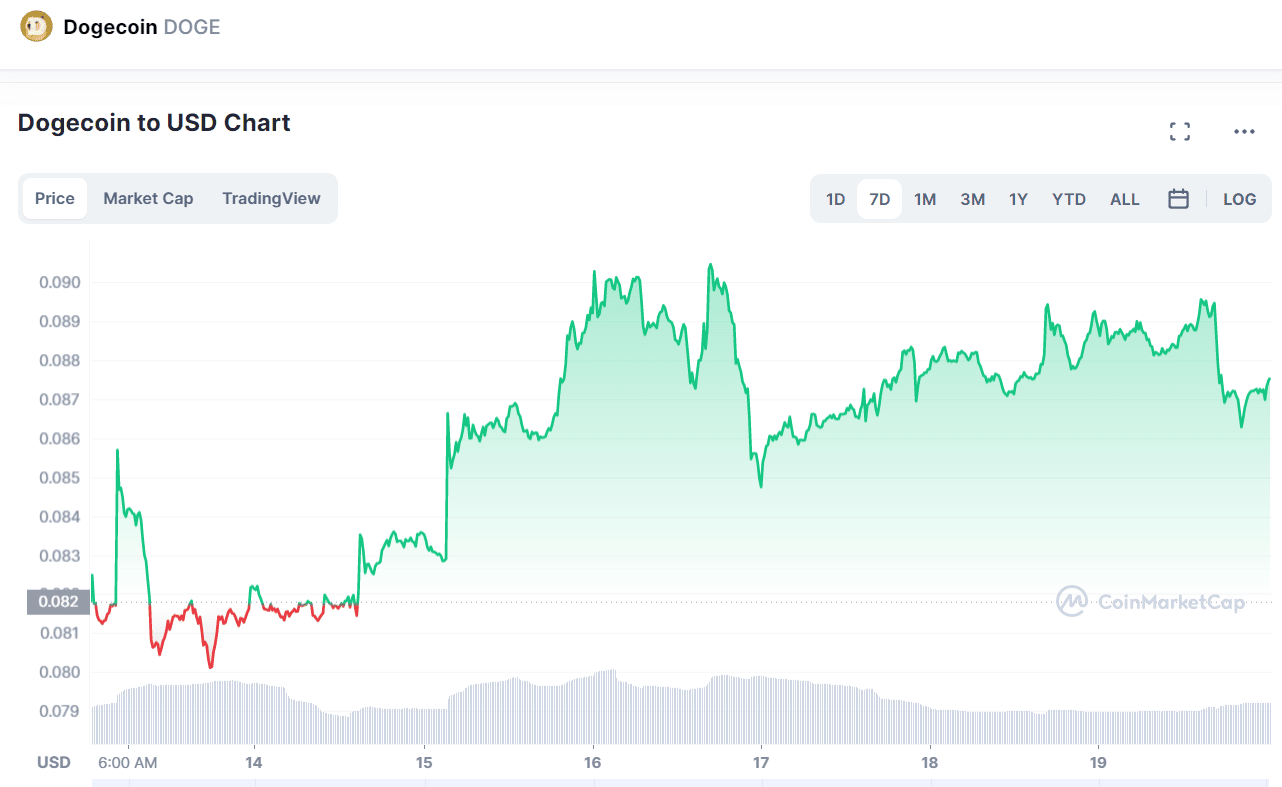 However, some factors could impact Dogecoin's potential for growth. Here are a few to consider:
Market Volatility
The cryptocurrency market is notoriously volatile, with prices fluctuating wildly based on various factors, including investor sentiment, news events, and government regulations. While Dogecoin has recently seen a surge in popularity, there is no guarantee that this trend will continue. If market sentiment turns negative, it could lead to a drop in demand for Dogecoin and a corresponding decrease in value.
Limited Functionality
Compared to more established cryptocurrencies like Bitcoin and Ethereum, Dogecoin has limited functionality, and few use cases beyond speculation and tipping. While new use cases could emerge in the future, its lack of functionality could limit its potential for growth and adoption.
Competition from Other Cryptocurrencies
There are hundreds of cryptocurrencies currently available, each with its unique features and potential for growth. While Dogecoin has a strong community of supporters, it competes with many other cryptocurrencies for investor attention and adoption. If another cryptocurrency emerges with more compelling features or a more dedicated community, it could decrease demand for Dogecoin.
Government Regulations
Governments worldwide are still grappling with how to regulate cryptocurrencies, and new regulations could impact Dogecoin's value and potential for growth. For example, if governments start cracking down on cryptocurrencies, it could decrease demand for Dogecoin and other cryptocurrencies.
Technical Advancements
While Dogecoin lacks the technical features of more established cryptocurrencies, it is still possible that new developments could lead to increased adoption and growth. For example, if the Dogecoin community invests in technical upgrades, it could make the coin more appealing to investors and users.
Tokens That Have Showed Prospects Other Than Dogecoin
With Dogecoin at the mercy of these factors, it is evident that safer and more reliable crypto alternatives for investment and portfolio diversification are needed. Some of these cryptocurrencies are FGHT, TARO, and CCHG.
Fight Out (FGHT)
FGHT is a relatively new cryptocurrency that has gained attention for its unique approach to gaming and blockchain technology. It is designed as a move-to-earn blockchain game where players can earn FGHT tokens by competing in tournaments and other in-game events. 
The game combines elements of RPG, fighting, and trading card games, allowing players to build and customize their characters and compete against other players. The token itself can be used to purchase in-game items and also has the potential to be traded on cryptocurrency exchanges. While still in its early stages, Fight Out has already gained a following among gamers and cryptocurrency enthusiasts.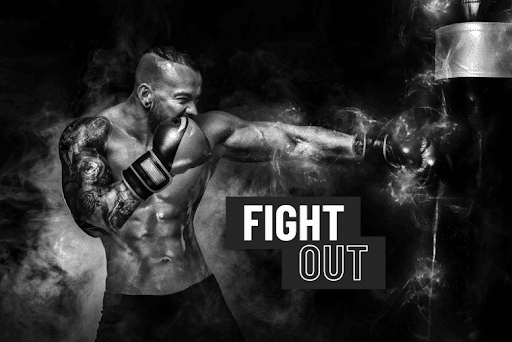 RobotEra (TARO)
RobotEra (TARO) is a cryptocurrency that aims to revolutionize the metaverse industry. The TARO network allows seamless integration of NFT protocols and in-game earning opportunities.
With its launch in November 2022, TARO made 270 million of its 1.8 billion total tokens available during presales. The current price of TARO makes it a tempting time to buy this cryptocurrency.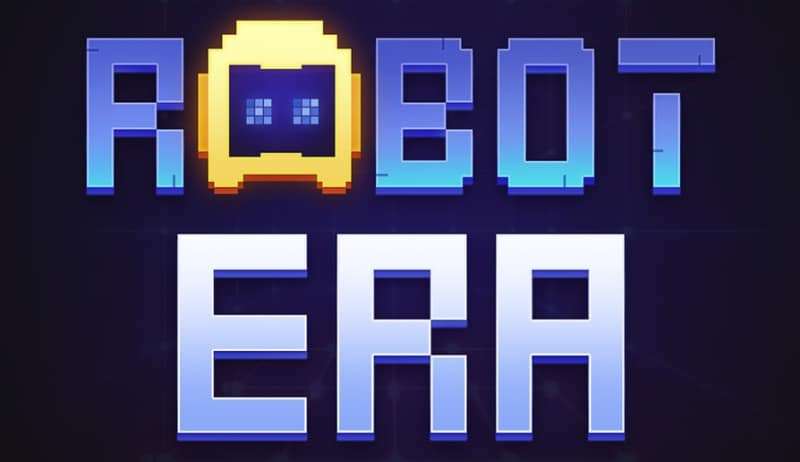 C+Charge (CCHG)
C+Charge (CCHG) is a cryptocurrency that aims to promote the adoption of electric vehicles (EVs) by incentivizing their use and charging through its blockchain-based platform. The CCHG platform provides a secure and decentralized network for EV charging and payment, with rewards and discounts for users who participate in the network. 
The CCHG token is used to facilitate transactions on the platform and incentivize network participation, and it can also be traded on cryptocurrency exchanges. With its focus on sustainable transportation and clean energy, C+Charge has the potential to drive positive change and innovation in the EV industry.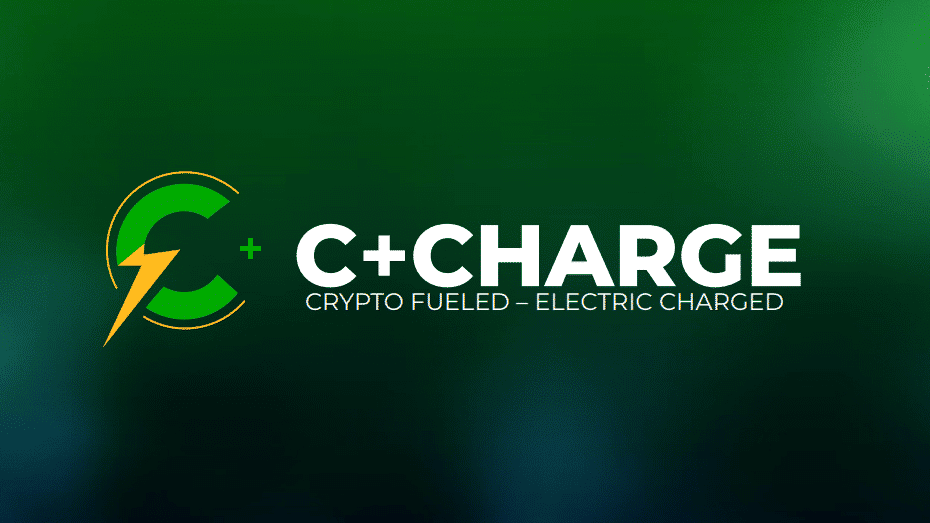 Conclusion
Investors should carefully consider making any decisions about investing in Dogecoin. While the coin could continue to see growth in the coming years, there is no guarantee that this trend will continue and traders might just be barking up the wrong tree. CCHG, FGHT, and TARO are revving up and ready to be deployed into the open seas of cryptocurrency. Buy them now before their prices soar.