The crypto market is showing some renewed vigor, and one standout star is Chainlink (LINK). In the past week, LINK has experienced an astounding 35% surge, and it's currently trading at around $10. Some crypto analysts even predict it could reach $15 in the near future.
While Chainlink's performance is exciting, there are 3 new compelling cryptos worth looking at. Coins like Bitcoin Minetrix (BTCMTX), Meme Kombat ($MK), and TG.Casino ($TGC) are gaining significant traction in their presales and have the potential to deliver impressive profit potential, possibly up to 30X. As the market shifts towards bullish conditions, it could be an excellent time to explore these opportunities. But before we dive into them, let's take a closer look at Chainlink's remarkable surge.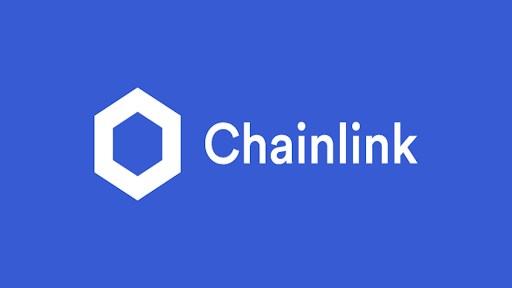 Chainlink (LINK) Shines with a 35% 7-Day Rally: What's Behind the Surge?
Chainlink (LINK) has been making headlines recently, dazzling the market with an astounding 50% price surge in just one week.
There are several critical factors fueling this impressive momentum. First up, Chainlink has launched staking on its mainnet, allowing LINK holders to earn rewards by staking their tokens. This move has created a lot of excitement and demand among investors. 
Secondly, Chainlink is aggressively expanding its ecosystem through notable partnerships and integrations. Just last week, big-name crypto exchange Binance announced its support for Chainlink price feeds, further boosting LINK's credibility.
The third factor is the real-world adoption of Chainlink. It's being used in various sectors like decentralized finance (DeFi), gaming, insurance, and supply chain management. As more companies rely on Chainlink for tasks like price feeds and verification, the demand for LINK naturally goes up.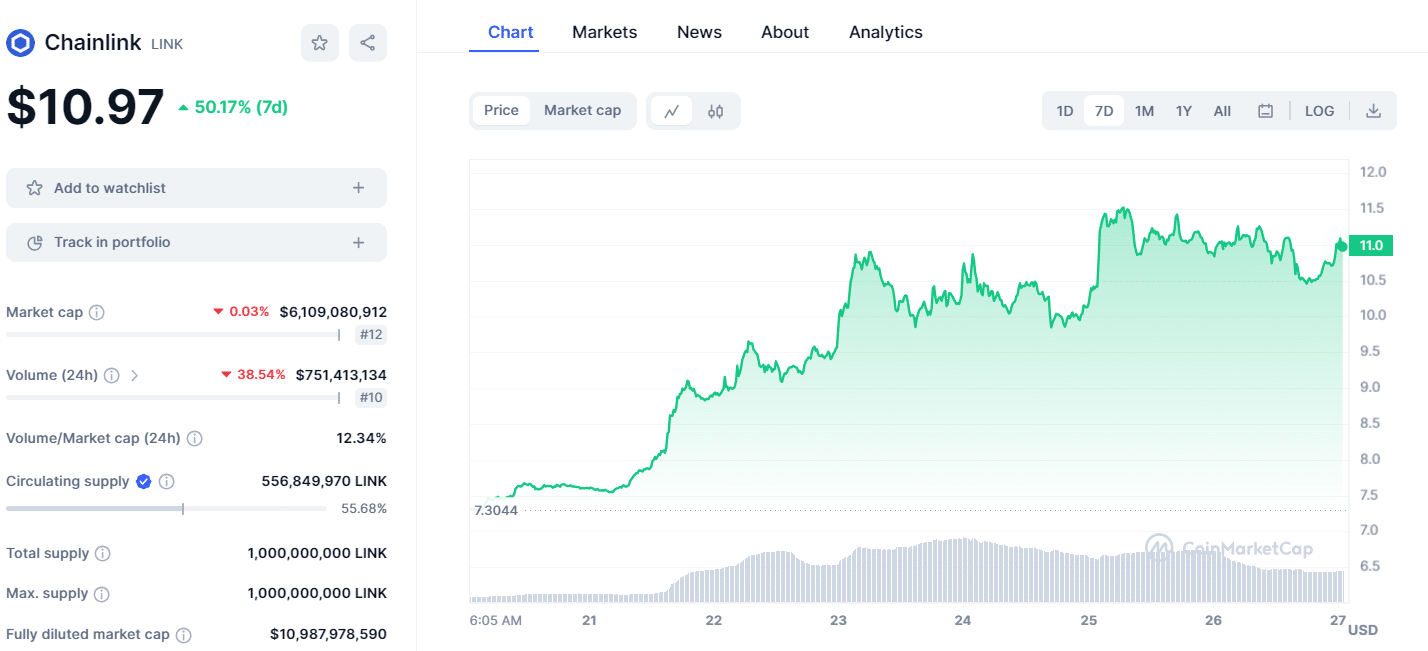 In the Web3 landscape, Chainlink has firmly established itself as a top performer, thanks to its recent developments and ever-growing ecosystem. It's no wonder investors are flocking to it.
However, amidst LINK's impressive performance, there are 3 new cryptos making significant strides, potentially offering investors massive 30X returns. So, let's delve into these intriguing coins.
1. Bitcoin Minetrix ($BTCMTX) – 30X Potential Gains with Stake-to-Mine Innovation
Bitcoin Minetrix ($BTCMTX) is a fresh crypto project with the potential to deliver remarkable returns. It introduces an innovative concept called "Stake-to-Mine," enabling you to earn Bitcoin mining rewards without the need for costly hardware.
When you stake $BTCMTX tokens, you receive non-tradable credits that you can exchange for cloud mining power. This means you get a piece of the Bitcoin mining action without the complexities and risks associated with traditional mining. As more people adopt this model, the demand for BTCMTX is expected to surge due to its integral utility.
But that's not all – Bitcoin Minetrix also offers highly attractive staking rewards with an APY of up to 269% when you lock up your BTCMTX tokens. Impressively, over 154 million tokens have already been staked, demonstrating the community's confidence in this project.
A significant 42.5% of the token supply is allocated to finance sustainable mining operations. This strategic move ensures that consistent rewards are distributed to BTCMTX stakers. As Bitcoin shows renewed strength, crossing the $30k mark, Bitcoin Minetrix is perfectly positioned to benefit from this upward momentum.
Moreover, the project is running a "Minedrop" giveaway, with a total prize of $30,000. Ten fortunate winners will each receive $3,000 worth of BTCMTX tokens.
BTCMTX has been on a significant growth trajectory lately, with its presale already raising over $2.2 million. With these compelling features, Bitcoin Minetrix has the potential for extraordinary gains, potentially reaching a 30X increase. As the presale is rapidly selling out, seize the opportunity to secure your $BTCMTX tokens at the current price of just $0.0112.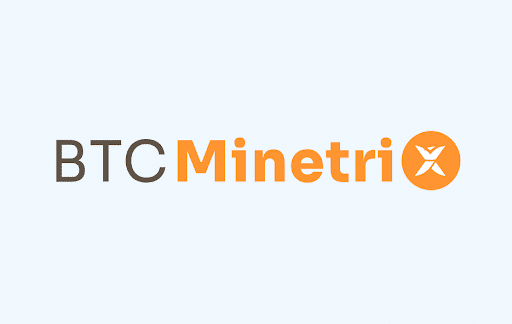 2. Meme Kombat ($MK) – Unleash the 30X Profit Potential with Memes and Gaming
Meme Kombat ($MK) is another exciting new crypto with the potential to offer early investors huge gains, potentially reaching 30X. This Ethereum-based platform adds a fun twist to the mix – it lets you engage in battles featuring popular meme characters and even bet on the match outcomes using $MK.
Unlike many meme coins that lack real-world utility, Meme Kombat stands out by providing genuine entertainment value. It capitalizes on the immense popularity of meme-powered projects like DOGE and SHIB and brings meme-powered gaming into the mix.
What's even more exciting is that during this presale phase, the Meme Kombat team has introduced a staking protocol offering a generous 112% APY. This means you can earn significant passive income just by holding and staking the $MK tokens.
From their roadmap, it's clear they plan to expand the platform continuously. This includes releasing new characters, adding game modes, and fostering community growth once the project goes live. Season 1 will kick off right after $MK hits exchanges like Uniswap following the presale.
Currently, Meme Kombat is in the presale phase and has already raised over $750,000, making great progress toward its $1 million hard cap. Meme Kombat's innovative combination of gaming and memes makes it a highly promising contender for a potential 30x increase in value. $MK tokens are selling fast, so get yours today for $0.1667.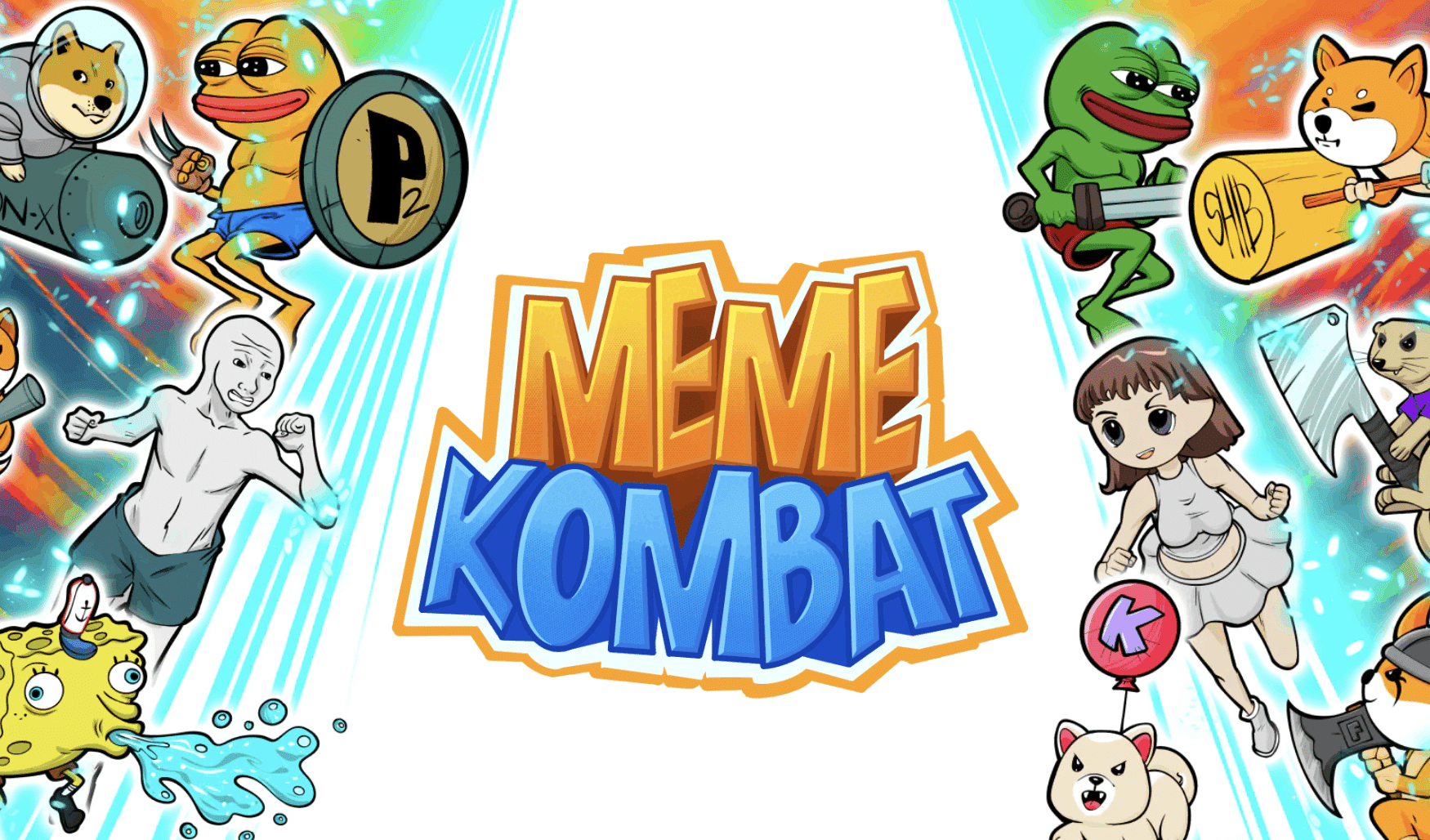 3. TG Casino ($TGC) – The 30X Gains Opportunity in the Lucrative World of Crypto Gambling
TG Casino ($TGC) is a fresh crypto project that's making waves and is poised to surge 30X. This unique crypto casino operates right on Telegram, allowing you to enjoy seamless gambling and betting using TGC tokens with enticing features like a 25% cashback on losses.
The global gambling industry is a massive $263 billion market, and crypto casinos are just starting to make their mark. This puts TG Casino in a prime position for substantial growth. What's even more advantageous is that TG Casino has integrated with Telegram, which boasts a vast user base. This provides a significant edge and could lead to a surge in adoption.
TG Casino has an innovative revenue-sharing model, where they conduct buybacks and offer staking rewards of up to a whopping 356% APY. This approach creates continuous buy pressure on TGC tokens.
Currently, TGC is still in its early presale phase, allowing investors to purchase tokens at the most attractive prices. During the presale, TG Casino has already raised over $1.5 million, indicating substantial demand.
Given the immense size of the global gambling industry and the promising prospects for crypto casinos, combined with TG Casino's integration with Telegram, even a fraction of this market could lead to conservative 30x gains for TGC holders.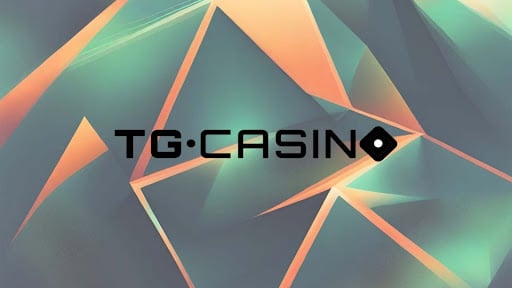 Conclusion 
Chainlink (LINK) has experienced a spectacular 35% surge in just one week, driven by factors like staking and ecosystem expansion. However, there are three newer cryptocurrencies worth your attention: Bitcoin Minetrix with Stake-to-Mine innovation, Meme Kombat, blending memes and gaming, and TG Casino, offering a Telegram-based gambling experience. These coins have exciting features and the potential to deliver remarkable 30X gains. They're all in presale and selling out fast, so join now!