C+Charge is a new blockchain-based project that grabbed the attention of the whole green crypto community.
Some experts even go so far as to say that C+Charge could easily become an industry leader once it goes viral.
And the latest announcement from the team will only aid in CCHG's rise to the top – The project is now accepting ETH as a form of payment option.
Another important feature that was announced recently is the implementation of the burning mechanism for the CCHG token.
Apparently, tokens that don't sell during each presale stage, will be sent to a wallet that no one can access. Which makes the CCHG coin deflationary already.
If you count all of the features that C+Charge offers, you begin to understand why investors call it a "profit time-bomb".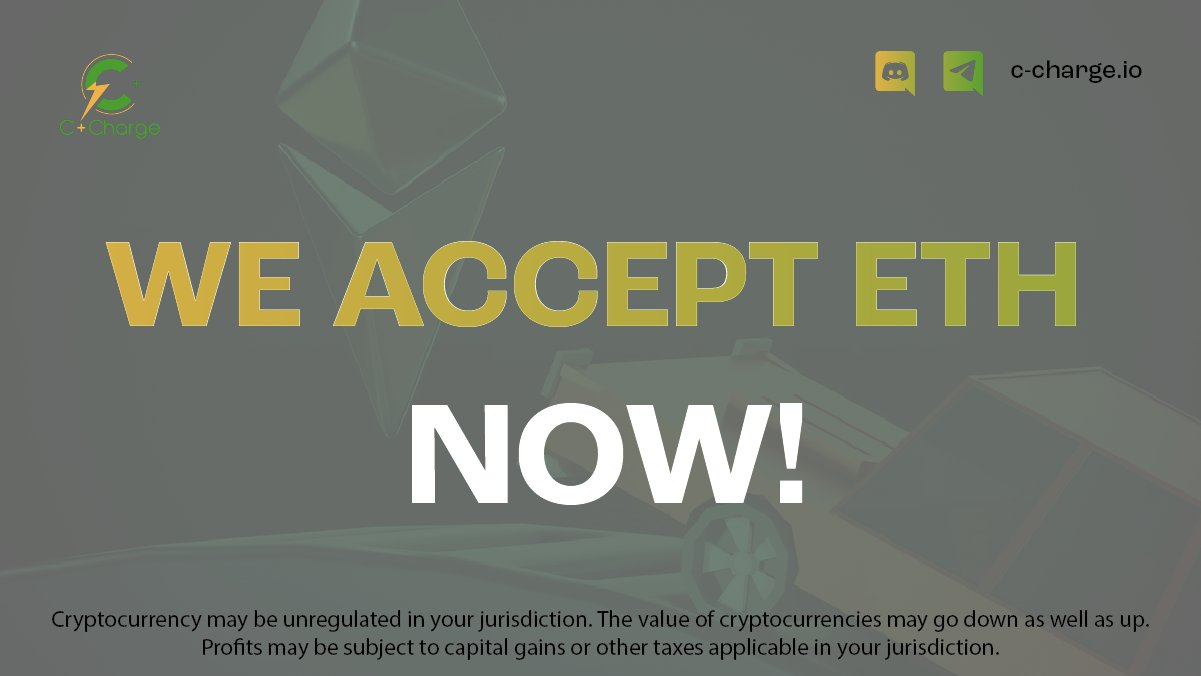 Buy the Deflationary Token with ETH
As previously mentioned, C+Charge decided to make their token deflationary by burning any unsold tokens after each presale phase. 
Recently, they burned over 35 million tokens that were left over from the second stage of the presale. 
Another thing worth mentioning is that the C+Charge team decided to accept Ethereum (ETH) as a payment option in addition to BNB and USDT. 
But, if you're interested in investing but don't have any crypto in your wallet, you can still buy CCHG using regular fiat currency. 
Reducing the Carbon Footprint by Rewarding Green Choices
C+Charge is trying to make a positive impact on the environment by encouraging people to use eco-friendly transportation methods. 
The team noticed that there's a gap in the market for environmentally-friendly cryptocurrency, specifically in the area of electric vehicle charging.
They have created a platform that rewards drivers who use designated charging stations with carbon credits and CCHG tokens.
In order to make the whole process of paying for their e-juice easier for the drivers, the project has created a robust mobile app that will incorporate all of the neat features that C+Charge is offering. 
But the app won't just serve as a payment platform, it will also incorporate a geolocation tracker, that will receive real-world information from the chargers.
For example, the C+Charge app will guide drivers to the nearest charging station, but if that station is out of service or there's a long queue, the app will notify the driver and recommend a better alternative.
It's exciting to see one crypto project putting so much effort into reducing the effects of global climate change.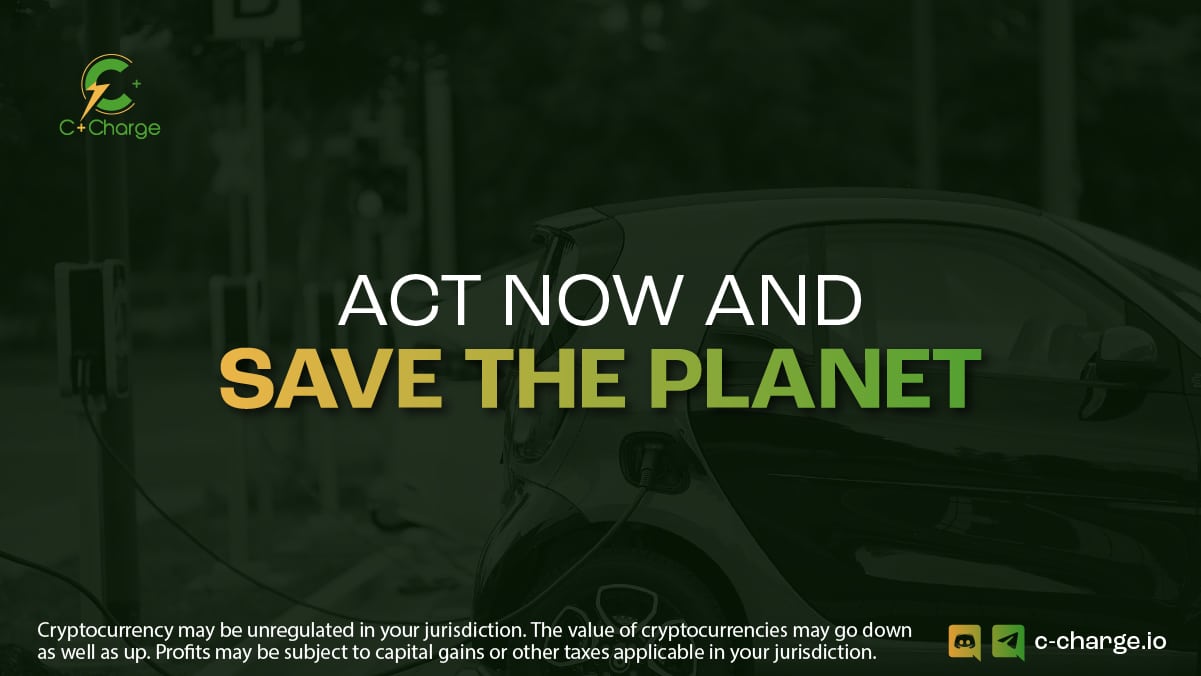 C+Charge Price Analysis
We've covered some of the exciting features that C+Charge is bringing to the green crypto table, but in order to make a smart investment, you need to be familiar with the tokenomics and price structure of the project as well.
And C+Charge is promising in this area also!
The project just finished its 4th presale stage, and the price has jumped again from $0.017 to $0.018 per token. With the next price increase and burn scheduled in only six days.
Early bird investors who managed to buy CCHG at stage 1 have already seen over 30% return on investment (ROI), and that percentage will rise to 76.9% once the presale is over. 
Here's a quick summarized table of the price increases in order to gain a better perspective on all of these numbers:
| | | | | | |
| --- | --- | --- | --- | --- | --- |
| Phase | Price | % of Tokens | Number of Tokens | $ Value | End dates |
| Phase 1 | $0.01300 | 15% | 60,000,000 | 780,000 | 8th Feb |
| Phase 2 | $0.01450 | 15% | 60,000,000 | 870,000 | 15th Feb |
| Phase 3 | $0.01600 | 15% | 60,000,000 | 960,000 | 22nd Feb |
| Phase 4 | $0.01700 | 15% | 60,000,000 | 1,020,000 | 1st March |
| Phase 5 | $0.01800 | 10% | 40,000,000 | 720,000 | 8th March |
| Phase 6 | $0.01900 | 10% | 40,000,000 | 760,000 | 15th March |
| Phase 7 | $0.02000 | 10% | 40,000,000 | 800,000 | 22nd March |
| Phase 8 | $0.02350 | 10% | 40,000,000 | 940,000 | 29th March |
| | | | 400,000,000 | 6,850,000 | |
As you can see, those who manage to buy CCHG at its 5th stage will be 30% richer on 29th of March when the presale is set to end.
The presale for C+Charge has set a hard cap target of $6.85 million, which is a little higher than the previous target of $6.6 million. Additionally, presale buyers won't be subjected to a vesting period.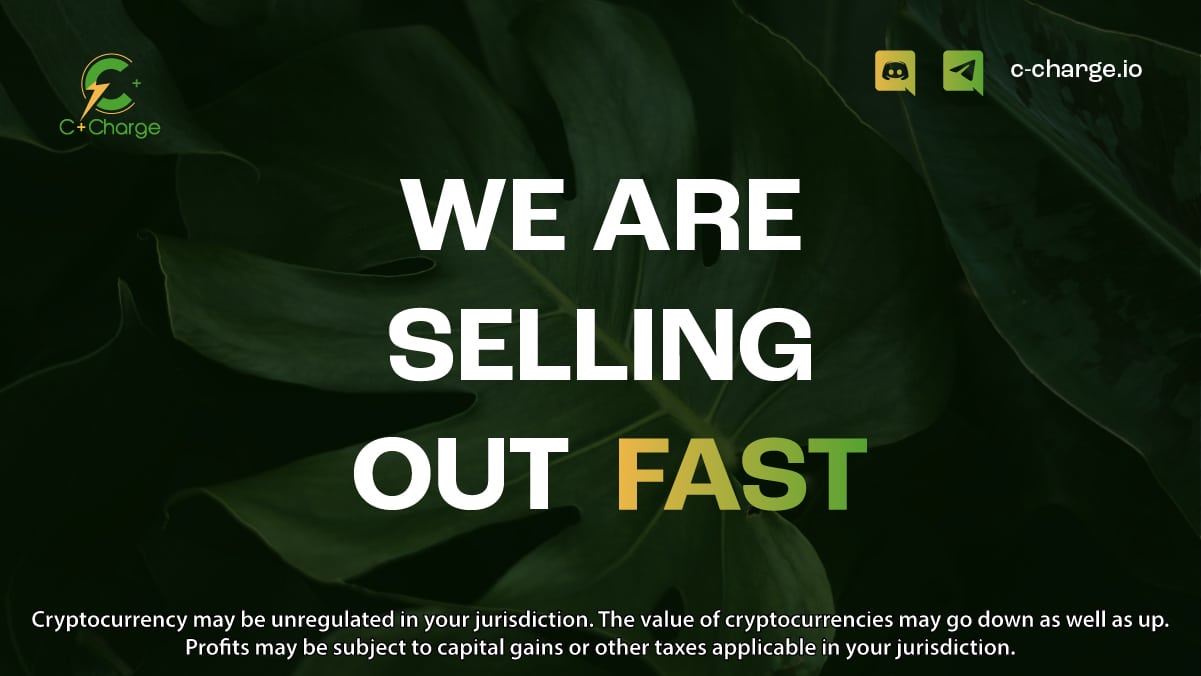 The Conclusion
So, now you know all of the reasons why are experts and the whole green community so excited about the C+Charge project.
Drivers will finally get the recognition and the profits also they deserved because of their eco-friendly choices. 
Investors can rest assured that the value of the token will be preserved due to the burning mechanism.
And most importantly, our climate will be one step closer to returning back to normal.
C+Charge is making everyone happy!
The presale is now ending in less than 30 days, so if you want to get in on this green revolution, you'll need to act fast.