This Calmerry review offers a comprehensive look at the online therapy platform's features and benefits.
From its subscription-based model and advanced therapy matching system to the cost-effectiveness of its services, including text and video therapy options, we cover it all.
We also compare Calmerry's pricing to traditional therapy and highlight the benefits of its receipt policy for insurance reimbursement.
So whether you're seeking a flexible and affordable alternative to in-person therapy or simply want to learn more about online therapy, this review provides all the information you need to make an informed decision.
Who can Calmerry Help?
Calmerry's network of therapists provides evidence-based therapy and counseling to individuals looking to make positive changes in their mental health.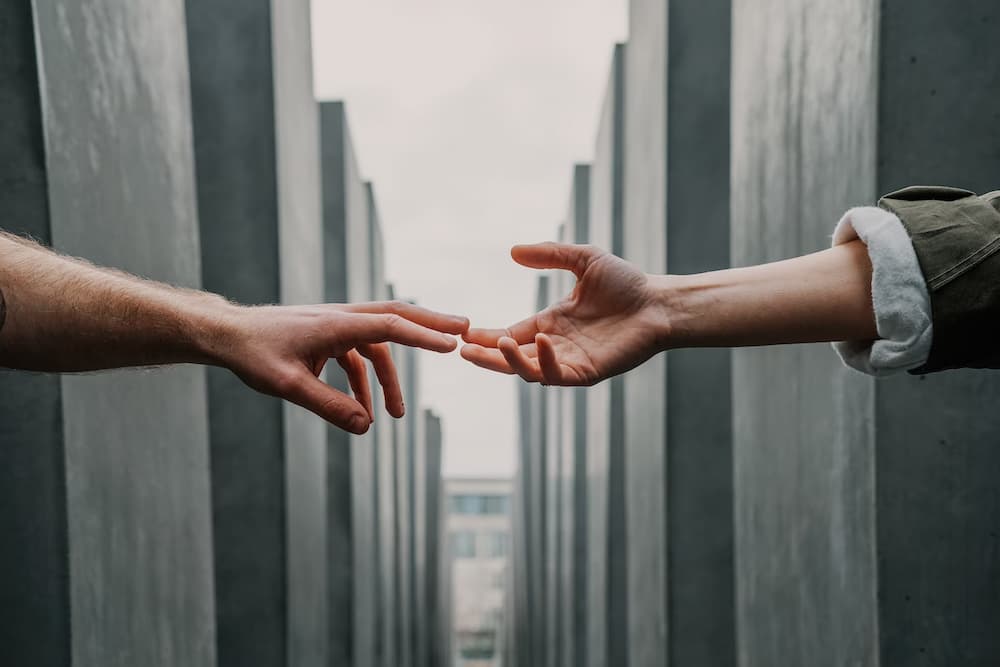 The platform offers a wide range of specialties, making it a suitable solution for individuals with a variety of mental health concerns, such as:
Mental Health Challenges: Depression, anxiety, stress, low self-esteem, and anger management.
Traumatic Experiences and Grief: Childhood abuse, emotional abuse, PTSD, and grief-related issues.
Interpersonal Relationships: Family conflicts and relationship difficulties.
Specific Disorders: Issues related to eating disorders and OCD.
Health and Wellness: Chronic health conditions.
Sexual Orientation and Gender Identity: Challenges faced by individuals in the LGBTQIA+ community.
Therapy at Calmerry
Calmerry offers two forms of virtual therapy: Text Therapy and Video Therapy.
With Text Therapy, you have round-the-clock access to a virtual therapy room and can leave messages for your therapist anytime. This type of therapy involves asynchronous communication, so response times may vary, but you can expect to receive 1-2 replies from your therapist daily during their work hours.
For Video Therapy, you can schedule a live, real-time session with a therapist through a secure video chat room. This form of therapy is more personal than text-based therapy and has been shown in multiple studies to be effective.
Calmerry's online therapy is delivered by licensed and knowledgeable therapists who employ only evidence-based treatments. These treatments align with the same models used in traditional in-person therapy, including:
Cognitive Behavioral Therapy (CBT)
Mindfulness-based Cognitive Therapy (MBCT)
Guided Relaxation Exercises
Dialectical Behavior Therapy (DBT)
Acceptance and Commitment Therapy (ACT)
Their Therapist Network
Calmerry is proud to have a network of over 600 licensed therapists who bring a wealth of education and experience to the platform. Calmerry's team takes great care in vetting each therapist, so you can be confident that you are only being matched with a licensed and qualified professional from your state.
The therapists in Calmerry's network are a diverse group of trained, licensed, and experienced clinical psychologists, professional counselors, clinical social workers, and family and marriage therapists.
All of these professionals hold a Master's or Doctorate in their field. After meeting the necessary education, exam, and practice requirements, they have been qualified and certified by their state's professional board.
Therapist to Client Matching
At Calmerry, they understand that a successful therapy session begins with being matched with the right counselor. That's why they have a team of dedicated agents who carefully review your survey to assign the best-matched available therapist.
On Calmerry's platform, you will only be paired with licensed therapists who best fit your specific needs and preferences. Their advanced matching system considers the information you provide in your initial survey to ensure that you are paired with the therapist who is the best fit for you.
If you speak Spanish, they will match you with a Spanish-speaking therapist. And if, for any reason, you don't feel like you click with your first therapist, they offer free counselor switching. They have a simple three-step procedure to change therapists anytime at no cost.
Is Calmerry's online therapy as effective as traditional therapy?
The answer to whether or not Calmerry's online therapy is as effective as traditional therapy seems to be a resounding yes! A whopping 88% of Calmerry's clients found that their online therapy was either just as good or better than traditional therapies.
In fact, studies now show that online CBT, or cognitive behavior therapy, leads to a 50% decrease in symptoms of social anxiety disorder, panic disorder, depression, and OCD. Therefore, therapy for depression with Calmerry can be highly effective.
These findings come after researchers discovered that traditional counseling and online therapy could be equally effective for many mental health conditions. In addition, multiple studies have also found that live video therapy can have the same success rate as in-person sessions.
Pricing at Calmerry
Calmerry operates on a subscription-based model, offering clients a choice of three different plans to suit their needs and budget:
"Messaging Only" plan: $198 per month ($49.50 per week) and includes unlimited text therapy.
"Messaging + 1 Video" plan: $247 per month ($61.75 per week) and includes unlimited text therapy and one live video session per month.
"Messaging + 4 Videos" plan: $293 per month ($73.25 per week) and includes unlimited text therapy and four live video sessions per month.
Compared to traditional in-person therapy, which can cost an average of $100 to $200 per session and may involve sliding scale fees, Calmerry's online therapy is a cost-effective alternative.
With flexible pricing options and a range of subscription plans, Calmerry makes it easy to access the mental health care you need without breaking the bank. So whether you opt for text-based therapy or prefer the personal touch of live video sessions, Calmerry has a pricing option that will work for you.
Does Calmerry accept insurance?
Calmerry does not currently accept insurance for its online therapy services. However, the company is dedicated to providing its clients with affordable pricing options that are comparable with co-pays in many insurance plans.
Despite not accepting insurance, Calmerry provides receipts for its services upon request, which can be used for partial or full reimbursement from your insurance provider.
While it's always best to check with your insurance provider to understand the specifics of your coverage, many insurance companies do offer reimbursement for online therapy services.
By providing receipts for its services, Calmerry makes it easy for clients to seek reimbursement from their insurance provider, helping to make mental health care more accessible and affordable for all.
Does Calmerry offer a free trial?
Calmerry does not offer a free trial period but provides a special weekly package for those who are unsure about committing to therapy for a month. This package allows you to try out the messaging and live video therapy services, providing a low-risk way to experience the benefits of online therapy before committing to a longer subscription.
Calmerry's reviews and ratings
Calmerry has established itself as a leading provider of online therapy services, with a reputation built on the positive experiences of its clients. Its solid standing is reflected in the numerous positive reviews and ratings it has received, with over 80 satisfied customers leaving positive feedback on Trustpilot and more than 120 on Sitejabber.
The platform's credibility and reputation are further strengthened by recognition in prestigious publications such as Esquire and VeryWellMind. Forbes Health has even praised Calmerry as a "strong option" for those seeking online counseling, further emphasizing its well-established and trustworthy status in the online therapy community.
These glowing reviews and ratings are a testament to Calmerry's commitment to providing top-notch mental health care to its users.
Final Thoughts
With its convenient, cost-effective approach to mental health care and innovative virtual counseling platform, Calmerry is an ideal option for those seeking therapy.
The platform's subscription model makes long-term therapy affordable and accessible, while its sophisticated matching system helps individuals connect with the right therapist easily.
Furthermore, one of the most significant benefits of using Calmerry is that users can opt for text or video therapy as per their preferences – giving them the flexibility they need to make meaningful changes in their mental health.
Ultimately, Calmerry has something for everyone looking for a well-rounded online therapy experience – and to top it off, it does all this without breaking the bank.