This week, the Securities and Exchange Commission pulled off its classic move once again by postponing the decision on a spot bitcoin ETF. Interestingly, despite this, Bitcoin has been on a rollercoaster ride, with its price showing some noticeable surges. Not just Bitcoin but many other cryptocurrencies are also riding the wave, hinting at the possibility of a bullish Q4 in 2023. If this occurs, it could propel not only Bitcoin but also the altcoin market. 
One intriguing player in this space is Bitcoin Minetrix ($BTCMTX), attracting attention for its unique approach to decentralized Bitcoin mining. The BTCMTX presale is quickly selling out, and it's becoming a hot choice for investors looking to diversify their portfolios with high APY staking rewards.
Q4 Bull Run Optimism Soars as Bitcoin Surges Despite SEC's ETF Delay
Once again, the SEC has hit the delay button on a Bitcoin exchange-traded fund (ETF). This marks the third time they've done this dance with ARK Invest and 21Shares. The crypto world's been itching for a Bitcoin ETF approval, and these recurring delays have been a real frustration.
But here's the twist – despite this setback, Bitcoin is showing its strength. After the SEC's announcement, Bitcoin's price surged, hitting $27k. It seems like investors are staying optimistic and hopeful for a potential Q4 bull run, shrugging off these delays as just temporary hiccups.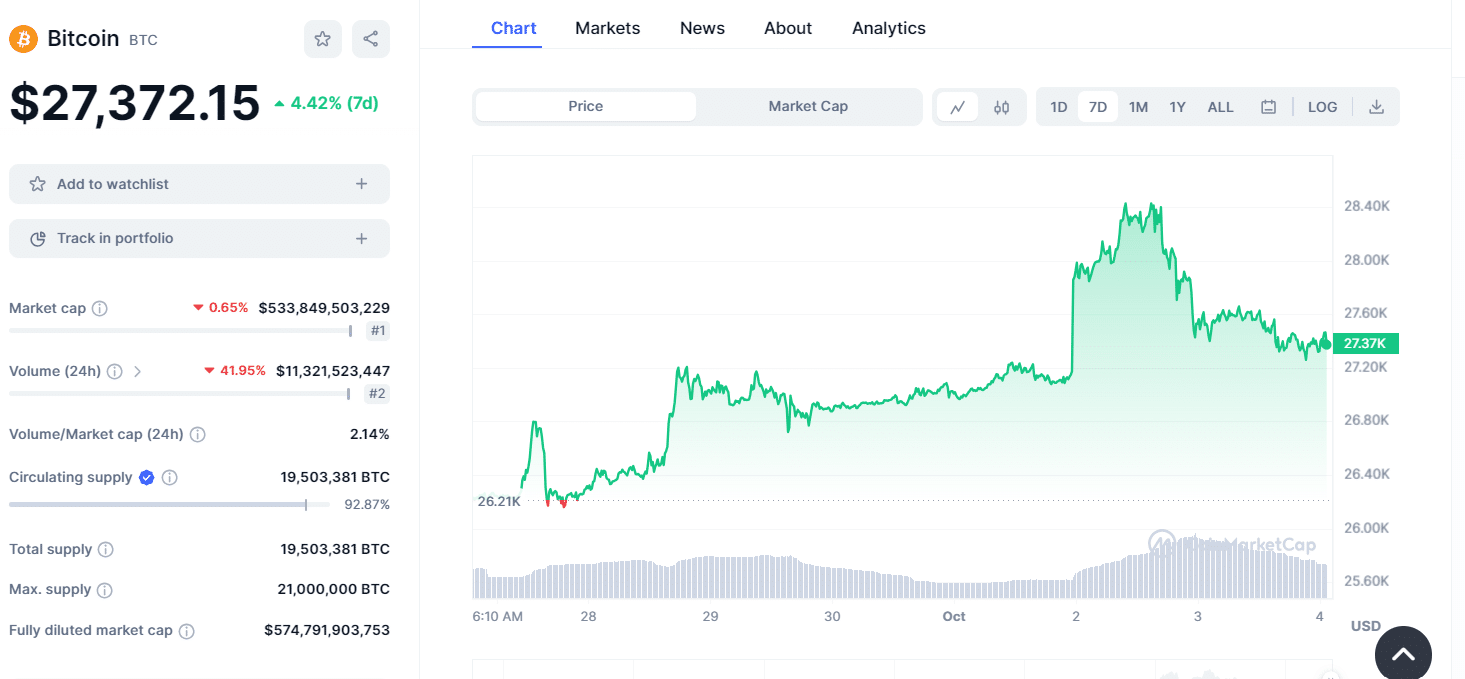 Another interesting factor that increases bull run chances is the Bitcoin halving event. This event cuts the mining rewards in half, reducing the new Bitcoin supply. Historically, Bitcoin has seen substantial price surges following a halving due to increased scarcity and demand. If this pattern holds true after the 2024 halving, we might see the next Bitcoin bull run gaining momentum.
Bitcoin's rise usually means good news for Bitcoin-related coins. One coin that's been making waves is Bitcoin Minetrix ($BTCMTX), and it's already catching the eye of many investors with its unique staking model. So, let's dive into why it's generating so much buzz.
Bitcoin Minetrix ($BTCMTX) – Making Bitcoin Mining Accessible Amid the Upcoming Q4 2023 Bull Run
Bitcoin Minetrix ($BTCMTX) is a new crypto player that's creating quite a buzz, especially as Bitcoin gears up for its next bull run. What sets Bitcoin Minetrix apart is its innovative approach as a Bitcoin alternative.
This platform has a clear mission – to make Bitcoin mining accessible to everyone securely and transparently. It tackles two major issues in the crypto world – the high costs associated with Bitcoin mining and the prevalence of mining scams. These challenges have deterred many potential Bitcoin miners.
So, how does Bitcoin Minetrix solve this? It offers a reliable cloud mining solution, allowing you to get your hands on Bitcoin mining power without needing expensive hardware. This decentralized approach eliminates the risk of falling victim to third-party mining scams and puts the power back into the hands of token holders. With Bitcoin Minetrix, you can easily earn passive crypto income. It's making mining more accessible and inclusive for all.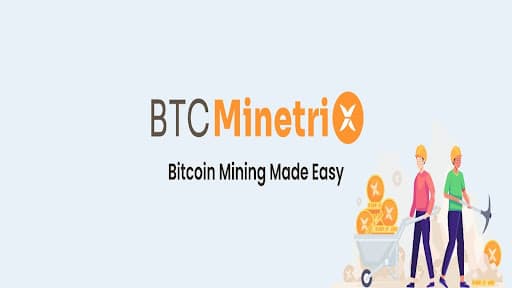 The Future of Bitcoin Mining – How Bitcoin Minetrix's Staking Model Changes Everything
One of the cool things about Bitcoin Minetrix is its novel feature called Stake-to-Mine. This is all about making Bitcoin mining affordable and doable for regular crypto enthusiasts like you. Here's how it works: first, you need an ERC-20 wallet, such as MetaMask. Then, you use it to buy and stake BTCMTX tokens. By staking these tokens, you earn non-transferrable ERC-20 token credits. And the best part? You can swap these token credits for Bitcoin cloud mining power.
This concept is a game-changer because it lowers the entry barrier, making it accessible for everyday users like you to get into mining without needing a ton of capital. Plus, with the potential Q4 bull run on the horizon, this concept is likely to gain even more popularity.
And because it's decentralized, you have full control and ownership of your tokens. That means you can withdraw and sell them whenever you want without any long-term commitments. It's all about flexibility and empowerment.
Bitcoin Minetrix's Presale – Seize the Q4 2023 Bull Run Momentum
Even though Bitcoin Minetrix is still relatively new, it's off to a flying start, especially with its ongoing BTCMTX presale. Given the upcoming bull run, this presale might not last long.
Right now, the presale has already raked in over $150k in a surprisingly short time. And guess what? You can get your hands on BTCMTX tokens for just $0.011 each.
If we talk about tokenomics, there are a total of four billion BTCMTX tokens in the ecosystem. About 42.5% of these tokens go into funding Bitcoin mining operations, ensuring the platform's sustainability. Another 35% is set aside for marketing efforts, 15% for community rewards, and 7.5% for staking rewards.
The best part? You can get started with just a $10 investment. That's a pretty low entry point for this potentially lucrative crypto-mining opportunity.
With all the buzz around this unique staking model, it's no wonder this presale event has caught the attention of many. Don't wait too long; grab your share while you can!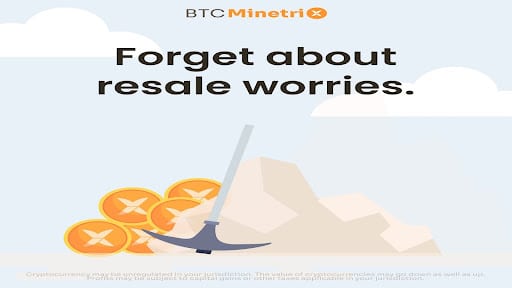 Conclusion
Bitcoin has shown incredible resilience, surging despite the SEC's ETF delay. The upcoming halving event adds to the potential for a Q4 bull run. Amid this excitement, Bitcoin Minetrix ($BTCMTX) emerges as a promising alternative. It makes Bitcoin mining accessible to all through innovative cloud mining and the Stake-to-Mine concept. The ongoing presale, already over $150k, is a golden opportunity with tokens at just $0.011 each. Don't wait; secure your share now before this exciting mining opportunity sells out!