As Bitcoin and Ethereum start gaining again, another cryptocurrency continues to perform magnificently. Web3 freelancing platform DeeLance (DLANCE) announced that its presale has raised more than $1.2 million, breaching another important milestone.
In an atmosphere of renewed optimism, the news has sparked a flurry of activity as investors try to get as many DLANCE tokens before the 50% price increase.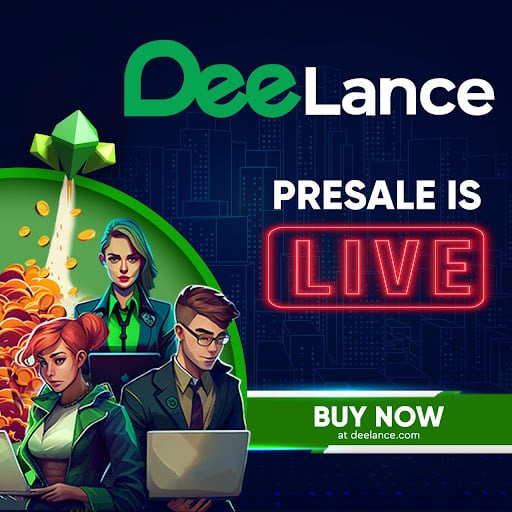 DeeLance Presale Becomes a Major Hit on the Market With A Massive VC Investment
With $1.2 million raised in a matter of weeks, DeeLance is among the most successful crypto projects of the year. Now in Stage 4 with a price of $0.038 USDT for 1 DLANCE, the presale is picking up steam and rushing towards the hard cap goal. The platform with the potential to transform remote working is seen as a slam dunk by many investors, including several major venture capital companies. VCs are betting that DLANCE will explode once the platform goes live and many experts agree with them.
The first VC to invest in DeeLance is Bitgert Ventures, pledging $1.12 million for the technical development of the platform. This strategic partnership is in line with Bitgert Ventures' mission to invest in "decentralized infrastructure, ecosystems, and applications that have the potential to reshape".
This investment is not only valuable as a financial injection but also for the experience Bitgert brings to the table. The company is known for its diversified portfolio including numerous Web3 and blockchain startups across the globe. Their expertise in managing these projects can prove invaluable in shaping DeeLance's development.
One of the first effects of the partnership is the redesign of DeeLance's site and added option to buy DLANCE with BNB and the BEP-20 version of USDT on the Binance Smart Chain (BSC) network. Bitgert's investment will also provide a strong incentive to those venture capital firms that are on the fence about investing in DeeLance.
The Secret Behind DeeLance's Success
DeeLance is best described as a digital workspace focused on increased productivity, fostering community, and better connections between freelancers and their clients. It is the first platform to offer all benefits of Metaverse, blockchain, and smart contracts to the freelancing community. Compared to the existing Web2 freelancing platforms, DeeLance offers a far superior experience in terms of both its features and fees.
The ability to conclude smart contracts with their clients alone is a game changer that will do wonders to empower freelancers and allow them to work freely without having to worry about missed payments. With blockchain-powered contracts and escrow, their fees will be almost guaranteed, which is a huge step up compared to platforms like Freelancer, Upwork, and Fiverr.
Another key feature is the possibility to turn their work into NFTs, allowing for easy control of copyrights and ownership of their creation. DeeLance metaverse working space will be accessible with easy signup, without complicated procedures, 3rd party apps, or sensitive details like credit card info.
One of the biggest selling points for the new app will be cost. DeeLance proposes much lower fees compared to existing solutions, allowing freelancers and clients to retain a much larger portion of their money. By taking only the bare minimum needed to run its services, DeeLance is securing an influx of users disgruntled by exorbitant fees charged by other sites.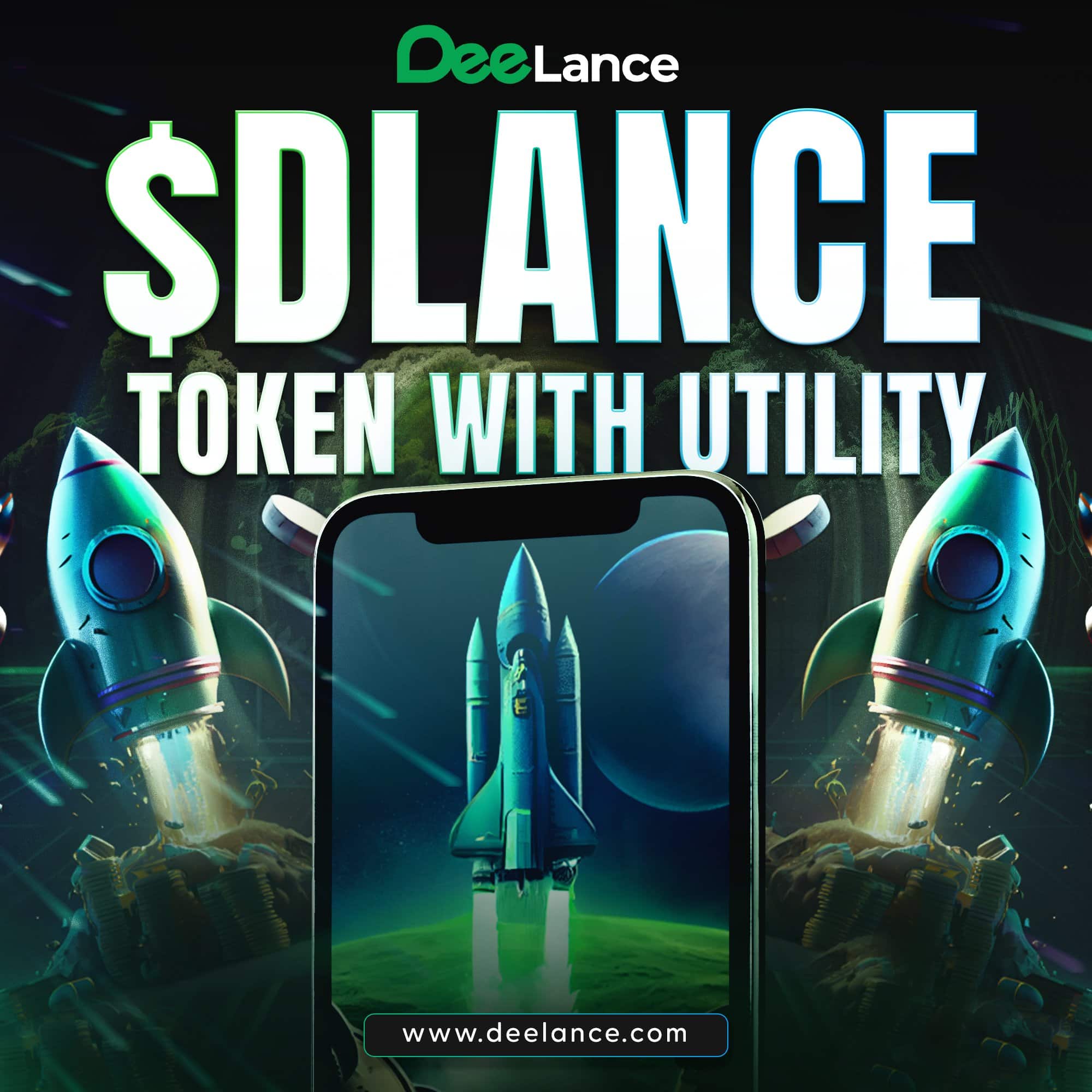 Advantages Deelance Offers Over the Existing Market Solutions
The remote working and freelancing sectors are growing by leaps and bounds each year. Some experts even argue that these modes of employment will become dominant in the market in the not-so-distant future. Whether you subscribe to that view or not, there is no denying the fact that freelancing is an extremely important part of the global economy.
Some 57 million Americans, or 35% of the country's entire workforce, have been engaged in freelancing in some form in 2022. When taken globally, the numbers become even more staggering. This massive market is currently deeply unsatisfied with all existing platforms and DeeLance can completely disrupt the entire sector by offering better service at lower cost. Not many freelancers will miss the opportunity to jump on the bandwagon and enjoy its perks.
With that in mind, it is easy to see why investors flock to DeeLance. Any app that can tap into this massive market stands to be extremely profitable and DeeLance can easily become a market leader in the foreseeable future. Its clear-cut advantages will propel it to that position in no time.
Can DLANCE Go to the Moon?
While making such predictions is extremely ungrateful in today's market, nobody questions DLANCE's success once it hits the open market. The question is just how high it will pump. Conservative predictions say a 30x pump is an absolute minimum, while more optimistic voices say that even a 100x boom is not out of the question by the end of 2023. Either way, early investors stand to make a killing on DLANCE, as ROI will be through the roof.
The token is an integral part of the DeeLance platform and its value is tied closely to the success of the platform itself. That makes it less susceptible to the volatility of the crypto market and isolates it from sudden crashes. It provides a valuable utility and as such will be valued based on a whole different set of rules than other crypto tokens. This can prove to be extremely useful if another crypto crash comes along.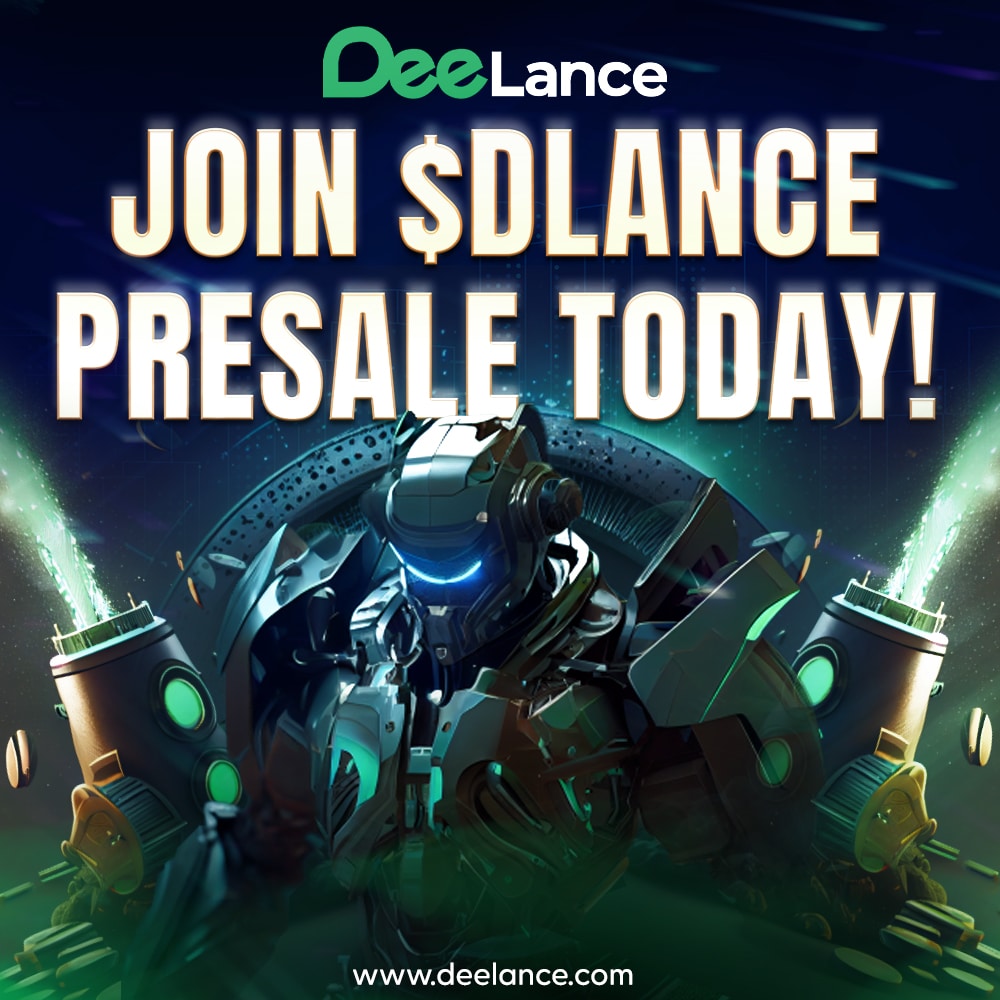 Conclusion
With Bitcoin and Ethereum on the move again and gaining value, the crypto market is bubbling again. DLANCE is one of the tokens that stand to benefit the most from this renewed optimism, as it has already attracted a major VC company to invest in the platform. We can expect more similar news in the coming days as the presale is churning along and the first listing approach, at which time it can be expected that the token will explode and make a bundle for early investors.