Bitcoin (BTC) is leading the charge against bearish conditions as it began pumping again this week, following news the Grayscale ETF won't be appealed by the SEC. 
In the last 7 days,  It has seen a massive 7% spike in price as it heads towards the much sought-after $30k mark. The price is now settling, at the time of writing, around the $28k mark. As we will get into later in the piece, Bitcoin's ability to surge past and maintain a price above $28k is crucial for the market as a whole.
While Bitcoin is enjoying a resurgence, investors will be hoping it sparks the 'Uptober' bullish conditions, another alternative is gaining a lot of attention. Bitcoin Minetrix (BTCMTX) is a fascinating approach to solving the Bitcoin mining/cloud mining problem that the market currently faces.
The presale has just surpassed $1.8 million raised and could be getting ready for a 100x surge. Let's take a deep dive into what makes this project special before seeing what lies in the short-term future for Bitcoin.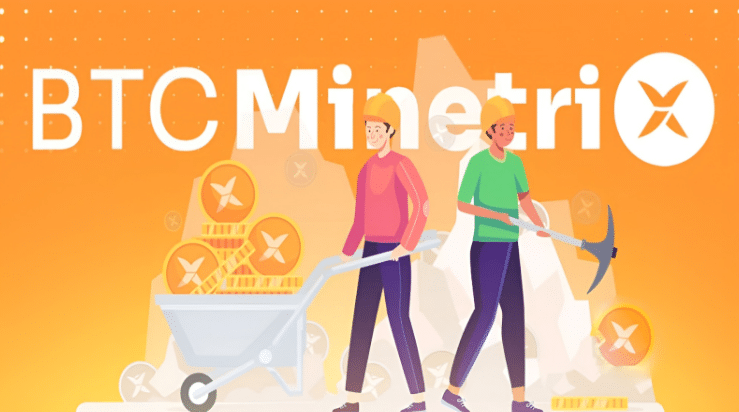 Bitcoin Mintrix- Stage two of this presale is flying by as hype about its potential gains starts to build
The Bitcoin Minetrix (BTCMTX) presale is really starting to heat up as we enter stage two. As we mentioned, over $1.8 million has already been raised, but the pace of the last few days far outpaces what went before it as word begins to spread market-wide of its potential.
We mentioned above that the project has pinpointed a problem with the Bitcoin mining market. That problem is that it is practically inaccessible for anyone who isn't super rich and has the technical know-how. This is due to Bitcoin's popularity which has caused its mining process to occur in industrial-sized data centers and warehouses.
We are sure you are wondering if this has anything to do with investors. Well, through a mix of staking and cloud mining, Bitcoin Minetrix wishes to make Bitcoin mining accessible to every investor who has an internet connection and purchases their token.
As with all new projects that have their wits about them, Bitcoin Minetrix has included staking as an important part of their project. Staking is perfect for beginner projects as it helps everyone involved. The project gets an extra layer of security, which helps it survive through its listings, while investors get a chance at a passive income.
With Bitcoin Minetrix, the staking part is the same as with any other project. Investors can stake their BTCMTX right after purchasing, and they will certainly want to. At the time of writing, the APY is roughly 349%, which means a great return for investors. Of course, the option always remains to unstake or sell at any time. It is the third option that sets Bitcoin Minetrix out from the crowd and gives a chance for 100x gains.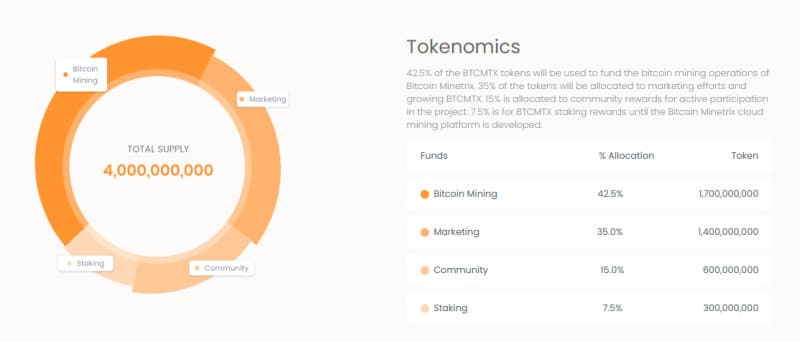 The combination of staking and cloud mining could make Bitcoin Minetrix one of this year's most important breakthrough projects
So we have explained the first part of their unique plan, now for the second. Cloud mining is a great way around the high costs of Bitcoin mining. It essentially allows any investor to mine Bitcoin. They enter into a cash contract with owners of data centers so they can either get time to mine or share in the yields. The price of electricity and maintenance must be paid by the investor.
Individual investors don't have to own or use the equipment, so it is actually a greener process than traditional mining. So, Bitcoin Minetrix can add the fact it is an eco coin to its arsenal. However, we haven't discussed the issues yet.
The cloud mining industry is rife with scammers. They lure investors in with a good initial return, then up their deposit fees and make it difficult for users to withdraw their yield. This is where the Bitcoin Minetrix project comes in.
We mentioned a third option when it comes to staked coins. That option is to exchange them for secondary, non-transferable ERC-20 coins. These coins are known as mining credits and can only be burned in exchange for designated BTC cloud mining time or a percentage of mining yields. Holding onto mining credits as non-tradable tokens ensures they remain uncompromised.
The whole process keeps the power in investor's hands and ensures a cheaper, more efficient way to mine Bitcoin. This is what potential investors should be focused on. Even if you do not wish to mine Bitcoin, thousands of others will likely see this as the change they have been waiting for. This gives the coin the potential for 100x gains once its listings begin.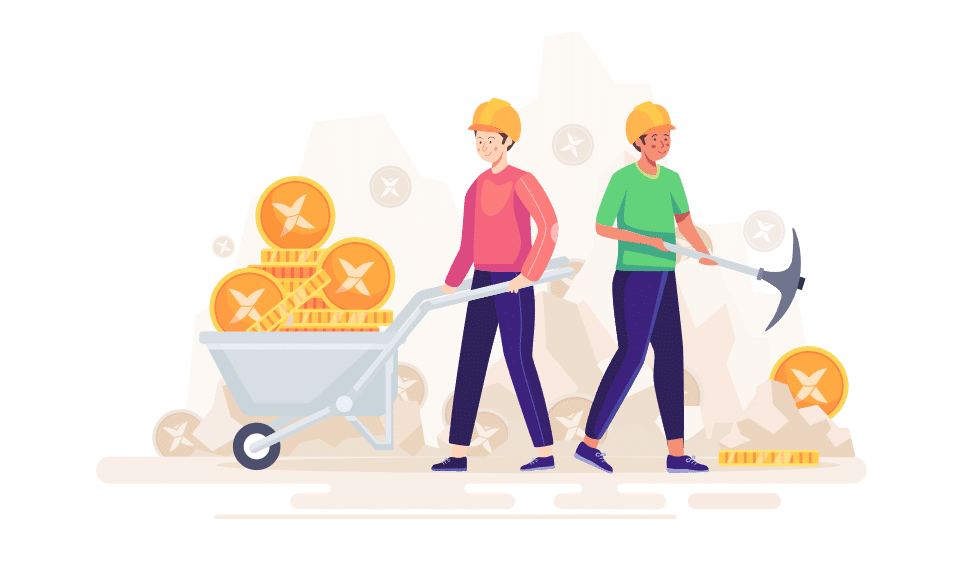 The rest of the market is praying Bitcoin can sustain $28k breakthrough 
The above 7-day price performance chart for Bitcoin (BTC) certainly makes for much better viewing. The pump itself is fascinating as it seems to generally come out of nowhere. However, that $28k barrier has been touted as being crucial for the whole market. Co-founders of on-chain analytics firm Glassnode have been discussing the importance of this on X and have discussed why they believe this to be the case.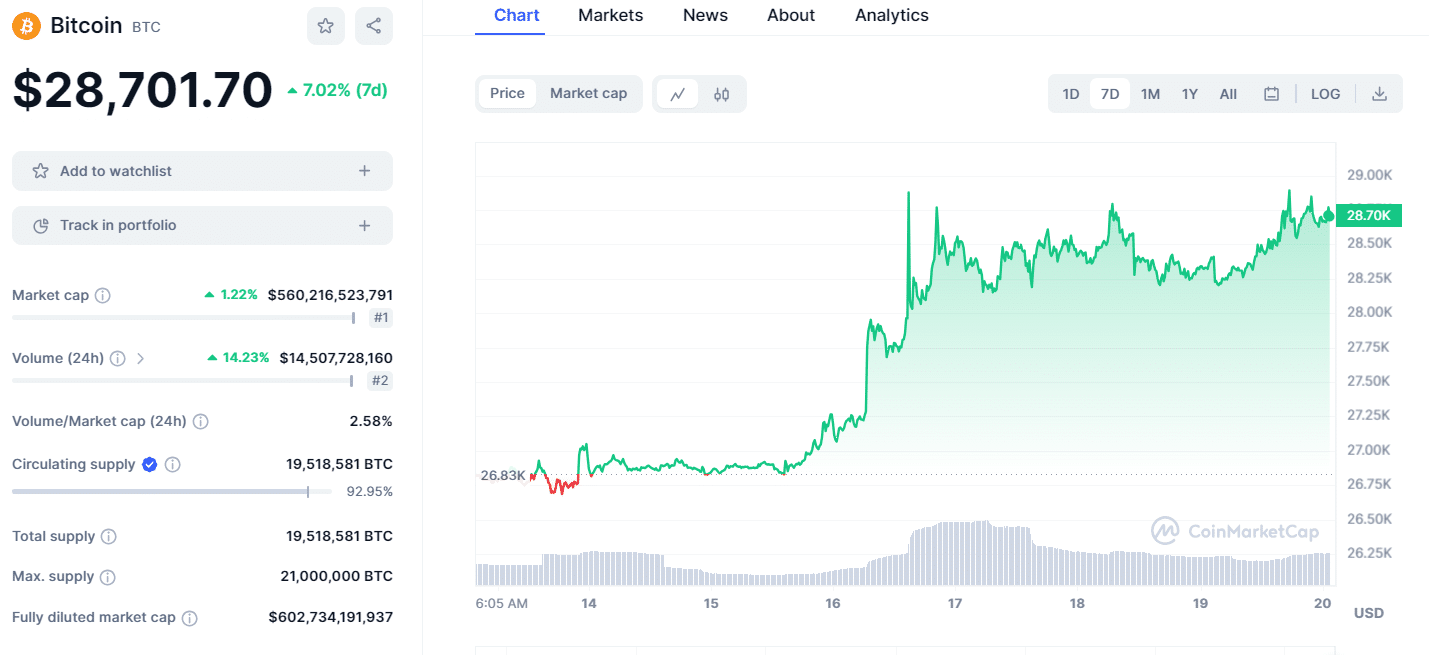 Why does the $28k level for Bitcoin matter?

1/ 📈 Immediate Surge: After recent publications, BTC experienced a sharp rise across trading platforms. On the Binance BTC/USDT market alone (accounting for 8% of BTC's 24-hour volume), it jumped from $27.88k to $30k – that's a 7%… pic.twitter.com/D19R5fakeO

— 𝗡𝗲𝗴𝗲𝗻𝘁𝗿𝗼𝗽𝗶𝗰 (@Negentropic_) October 17, 2023
As we mentioned, this price pump was wholly unexpected, so perhaps it will continue. We would take a more pessimistic approach for now because of world events. The Israel-Palestine conflict looks like it is likely to escalate more before we are near any end, and if past instances, like Russia-Ukraine, are anything to go by, this is bad news for the market.
On the other hand, if 2023 has taught us anything, it's that Bitcoin is more resistant than ever and has proven its stability even against outside global stimulus. October is also affectionately known as 'Uptober' due to the fact Bitcoin normally performs well during the month. This is followed by November, traditionally its best-performing month, so maybe it can power through and break $30k again.
Conclusion
October could be the month for everything Bitcoin. While crypto's number one token could drag the whole market out of bearish conditions, Bitcoin Minetrix could be the most exciting new coin on the block. While we are a little skeptical of the former, Bitcoin Minetrix looks like it could fulfill its hopes and see 100x gains once its presale finishes and listings begin.