Deflationary cryptocurrencies are a special type of cryptocurrency that gradually reduces its supply. The main objectives of these tokens are to keep the cryptocurrency space free from oversaturation while raising their value. In other words, the value of the cryptocurrencies increases as the supply is reduced. Let's take a look at some of the top deflationary cryptocurrencies to invest in, including a new entrant, Burn Kenny Coin ($KENNY). 
Burn Kenny Coin ($KENNY): Where Risk Meets Humour
For investors who want to embark on a thrilling and hilarious adventure in the world of cryptocurrencies, Burn Kenny Coin has arrived. It is a one-of-a-kind meme coin that combines wild humour with the unpredictability of crypto trading. It is based on the character Kenny from South Park, one of the longest-running American television Series. 
Just like its namesake, $KENNY is poised to defy the odds and face its fate head-on. Investors may have questions regarding Burn Kenny Coin being a risky asset. But that's part of the appeal, as Burn Kenny Coin is a playful gamble. It pays homage to the unexpectedness of South Park as well as the crypto space.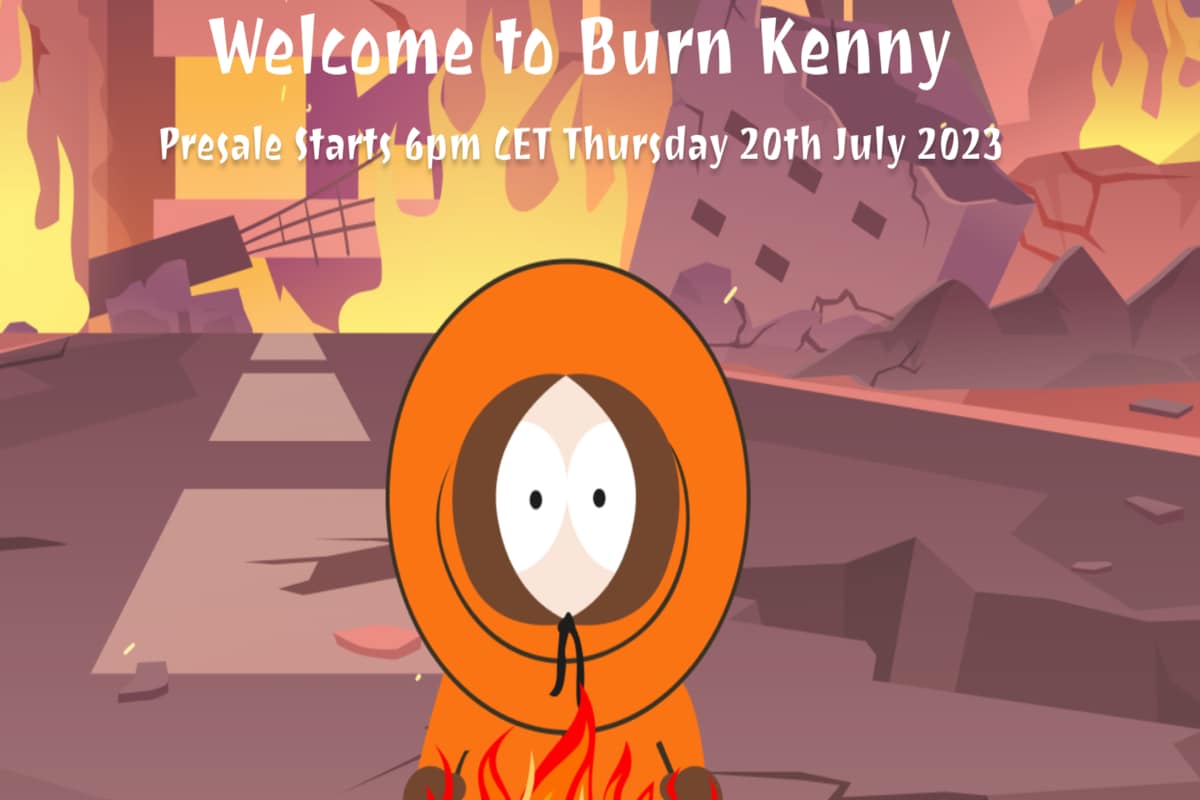 $KENNY are more than a token. community- driven initiative
Unlike other tokens in its category, which only focus on its fun aspects, $KENNY is different. As a community-driven initiative, it has taken steps to ensure all its community members have access to equal profits. It invites everyone to join its audacious group of risk-takers who prefer humour and take advantage of the unpredictability of the crypto space. 
Burn Kenny Coin: Amazing Tokenomics
The importance of good tokenomics cannot be overstated, especially in the case of a deflationary token. Burn Kenny Coin has limited its supply to 6,666,666,666, a nod to the number of the devil. 
The token allocation is as follows: Burn Kenny Coin has decided to allocate 40% of $KENNY tokens to the presale. Another 30% will be allocated to liquidity, which will be locked for three months. 
Burn Kenny Coin has decided to burn a whopping 30% of its token supply. The tokens are scheduled to be burned gradually after 24 hours of the token's first listing and continue thereafter for three more days. The tokens will be burned at a rate of 10% every 24 hours until the 30% burn target is reached. 
Burn Kenny Coin has prepared an Ambitious Roadmap
Burn Kenny Coin has divided its ambitious roadmap into three phases: launch, burn, and Post-Burn. 
Launch Phase
The first stage involves an exciting pre-sale event where the project will offer 40% of its tokens to early-bird investors. This allows supporters to secure their share right from the beginning. 
After the pre-sale stage, $KENNY is expected to be launched on UniSwap. The 30% tokens allocated for liquidity will be added to the liquidity pool, which ensures robustness for $KENNY's trading ecosystem. The liquidity pool will be locked down for three months to improve stability. 
Burn Phase
The burn phase will commence 24 hours after its initial launch. It has decided to burn 10% of its token supply, which will add an electrifying twist to the traditional crypto experience. 
Post-Burn Phase
This is the phase where the team has planned additional listings, partnerships, and other future goals. According to the team, the token will weather the storm before rising to new heights, just like Kenny from South Park. 
So interested investors should be ready with their ETH to get a taste of the presale and DEX launch. The Burn Kenny Coin community is ready to embrace the playful volatility and chaos that exist in the crypto market.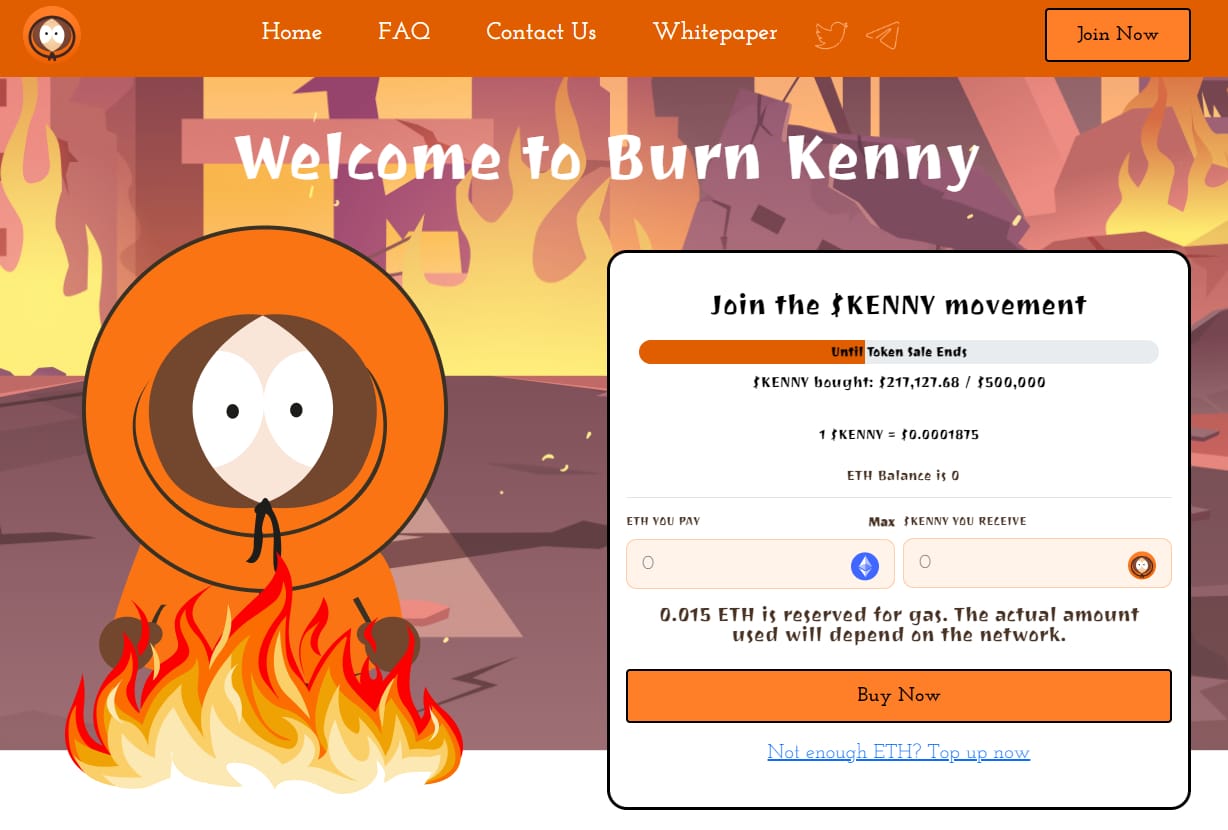 YFDAI.FINANCE ($YFDAI)
YFDAI presents a comprehensive and permissionless DeFi ecosystem, offering a seamless integration of Staking and Farming services, soon-to-be introduced lending and borrowing services, SafePredict, and Insurance, all under one roof. Their cutting-edge platform also includes a dedicated DEX called SafeSwap and an innovative LaunchPad for legitimate DeFi projects to kickstart their ventures with utmost security and trust.

Setting itself apart from other DeFi protocols, YFDAI takes a unique approach. Instead of relying on minting new tokens to sustain staking and farming rewards, they have thoughtfully allocated tokens for these services. These tokens will be replenished with fees generated by the ecosystem, ensuring sustainable and rewarding experiences for all participants.
Birb ($BIRB)
Birb is a remarkable community-governed cryptocurrency committed to generously rewarding its loyal holders. As we evolve, we continuously enhance our platform with an array of exciting features, including diverse security options, e-commerce plugins, and innovative social $BIRB sending functionality. Embracing the future of finance, Birb is steadfast in its mission to lead the way in the world of Decentralised Finance (DeFi) Cryptocurrency.
In the ever-evolving landscape of cryptocurrencies, Birb sets itself apart as a beacon of innovation, community-driven governance, and practical utility. Join us on this exciting journey as we push the boundaries of DeFi, embrace cutting-edge technology, and foster a robust and sustainable financial ecosystem. 
Pepe Coin ($PEPE)
PEPE is one of the most famous deflationary meme coins launched on the Ethereum blockchain. It was created as a tribute to the Pepe the Frog internet meme. The project has taken advantage of the meme coin trend and has secured amazing profits for its investors in the past. 
Shibavax ($SHIBAVAX)
Shibavax is the combination of the Shiba token on the avalanche network. The token was created to highlight the benefits of the Avalanche network. The project allows users to earn rewards without depositing any tokens on any DeFi platform. It burns 2% of the fee to add a deflationary aspect to the project. 
Conclusion
It always pays to track and invest in deflationary tokens for their massive profit potential. However, Burn Kenny Coin is different. $KENNY is all about audacity, irreverence, and unpredictability and is ideal for anyone wanting to challenge the status quo in crypto.