What a year we are having so far in 2023. As we take a firm step into Q3 we can finally take a deep breath and look back at the previous months. Despite some rough periods, which are par for the course, the crypto market has had a good 2023.
This goes double when you compare it to 2022. Coming into the new year the market was in the worst state it had been in a long time and things were looking bleak for the long-term future. Of course, then the year began very brightly, and quite a chunk of ground was lost after the FTX news was regained.
The market then slowed and was fairly steady for a little while before a bearish run started to set in. This was caused by the threat of regulation being tightened in the USA. For some time the SEC was posturing to start some sort of crackdown and the market climate reflected this as a lot of investors started to play things more cautiously.
The SEC eventually pounced a few weeks ago when they announced lawsuits against Coinbase and Binance two of the biggest crypto exchange platforms in the. The market began to tank after this and things looked bleak.
However, as is always the case with the crypto market you just can't write it off. This seemingly bad event actually turned into a great one as it was the moment Wall Street decided to get involved. Likely, BlackRock, who were the first asset management company to file for an ETF, was waiting for this crackdown by the SEC before they decided they would enter the crypto trading game.
BlackRock caused a snowball effect within Wall Street and beyond and now we are looking at a future that could see a crossover between traditional banking and the crypto market. This of course has done wonders for the price of crypto as it goes a long way to legitimizing the market to other investors that may be involved in risk markets that were waiting for a development like this.
Of course, now that the market is bullish it is the perfect time to start investing. As many readers will know, presales or recently launched coins are where investors should be looking during a bull run. The low market cap means they have the most room for growth which gives investors the biggest chance of striking gold.
As we are want to do, we trawled the presale markets and found three projects in particular that stood out. We are as excited about these as we could be and think they will all pump while the market is still green.
Let's dive in.
Wall Street Memes- Huge community means huge returns
Meme coins are the hot commodity in today's market and that's why all three of our selections come from that sector. The one most likely to have the brightest future is Wall Street Memes ($WSM). It's early days but its presale has already raised over $15 million and the hype is building.
The hype comes from one particular source and that Wall Street Memes already have a huge online following. They have well over 1 million followers across their social media platforms, including over 250k followers on Twitter.
It is that Twitter account that really draws the eye. It has famous followers in crypto circles like Youtuber Cameron Fous and crypto whizkid and the most followed account on Twitter, Elon Musk has even interacted positively with the account. Musk is known to have driven price surges with the number one meme coin Dogecoin so if he was to interact positively with $WSM the pump could be off the charts.
Another reason why we think Wall Street Memes could be about to explode is AI. As we know investors have been using ChatGPT for quite some time, despite its limitations, to try to get crypto predictions. Google has now come out with its own chatbot called Bard which has zero limitations. When asked for a $WSM prediction it forecasted it could pump 352% from its original price which would be huge for investors.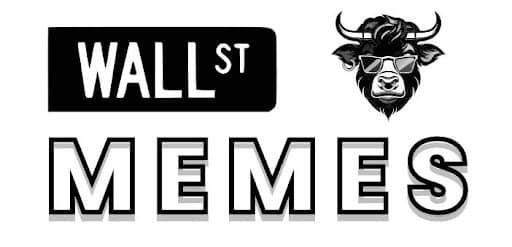 Evil Pepe- Much more than just an imitation coin
Imitation coins tend to have a bad name and for good reason too. They are normally poorly thought-out projects that are nothing more than money grabs. They mostly appear in the wake of a successful coin and that of course was bound to happen with Pepe Coin giving its success. However, Evil Pepe (EVILPEPE) is much more than just an imitation coin.
It is the combination of two of the internet's favorite memes and we think crypto investors and meme coin enthusiasts in particular will love it. The original Pepe meme is of course involved but it is also paired with the evil Kermit meme which is used to represent someone's dark thoughts on the internet. In this meme, Kermit is replaced by Pepe so it is now normal Pepe's thoughts versus Evile Pepe's thoughts which leaves room for a lot of hilarious memes, some of which you can see on the site already.
Lesser imitation coins have already had success following in the steps of Pepe like Pepe 2.0 and Saudi Pepe. This is unusual but easily explained. The Pepe run while amazingly successful but was over nearly as quickly as it started. This created a huge amount of FOMO and helped boost the meme coin market as much as it has. It means that investors are eager to try to find the next coin that will pump like the original Pepe so coins like Evil Pepe are perfectly placed to capitalize.
The creators understand this and have set the presale hard cap at a very reasonable $1,996,002, with the listings beginning soon after the presale sells out. This shows the project's commitment to providing its investors with the best chance of investing in a pumping coin. We think this meme coin is ripe to explode once these listings begin.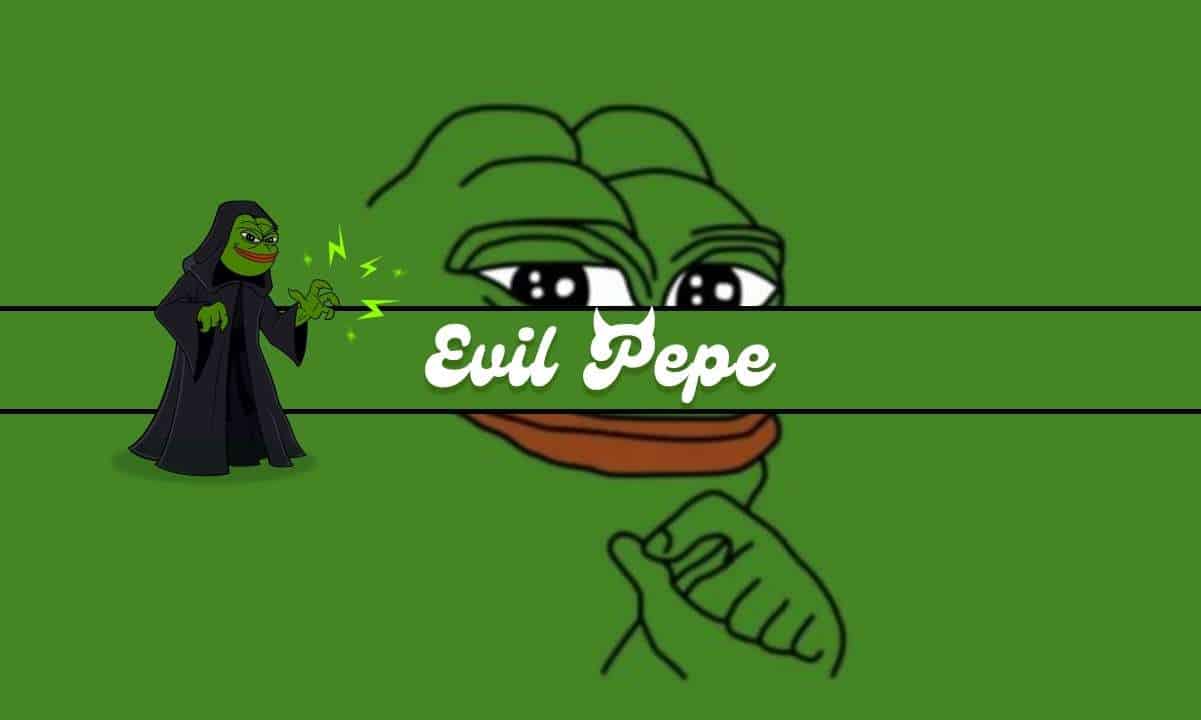 BTC20- Experience what it was like to invest in Bitcoin at the start
We would wager that every reader of this piece has dreamed about what it would have been like being one of the first people on the crypto train, in particular Bitcoin. Imagine, back in in April 2011 if you had had the foresight to invest in Bitcoin when it was trading at just $1? Just a couple of hundred dollars and you would be a millionaire. Well luckily, a new project called BTC20 (BTC20) will let you live out this dream.
The project is inspired by the fact that Bitcoin isn't really a viable option for the everyday investor due to its success and high price. They wish to give investors the chance to invest in a project for just $1 just like Bitcoin was back in 2011. The similarities don't end there either as there will only be 6.05 million BTC20 tokens in circulation which i similar to how much Bitcoin was available in 2011.
BRC20 is also a very original project too though. For example it is much greener than Bitcoin. Crypto's number one currency has received a lot of bad press due to its mining which uses a lot of energy and is hence bad for the environment. BTC20 is a proof-of-stake coin so does not need to be mined and therefore is a much greener choice.
Investors will also have a chance to earn a passive income through staking with this project too. 14.95 million tokens will be looked into a contract once the presale ends for investors top stake against. The presale for BTC20 has already started to take off and like with Evil Pepe the hardcap is quite low set at $3 million. We think this one is ready to explode right away.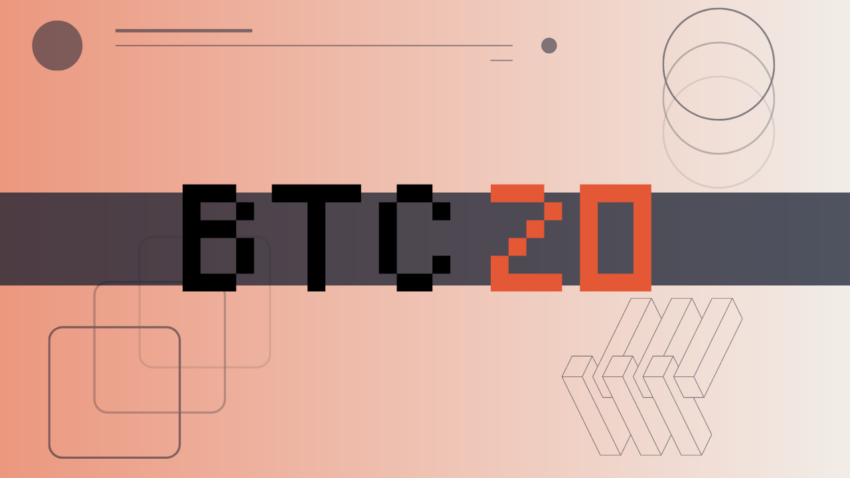 Conclusion
So we won't keep you much longer. The market is green so it's a great time to invest. The three projects above all represent great opportunities. There is significant hype around them, meme coins are trending, and the low-cap nature means a chance for big returns. Happy hunting!