Clean Virginia urges support for Rasoul amendment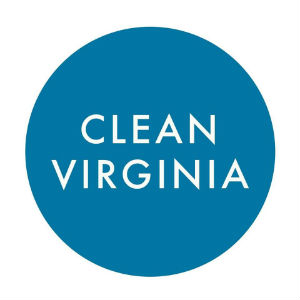 In its second ad buy since launch, the Clean Virginia Project is amplifying voices from across the Commonwealth to urge the House of Delegates to accept Del. Sam Rasoul's Floor Substitute to Senate Bill 966.
The advertisement, promoted in key districts in Northern Virginia, Richmond and Hampton Roads, applauds citizen pressure thus far to fight Dominion Energy's current legislative gambit (House Bill 1558/Senate Bill 966). In its original form, the bill would have fleeced ratepayers millions of dollars by withholding rebates from past overcharges, crippling the State Corporation Commission's ability to review infrastructure projects in the public interest, and extending the 2015 rate freeze for another decade.
Highlighting how public pressure led to the successful passage of Del. David Toscano (D-57) "double-dipping" amendment, the video encourages constituents to keep the heat on their representatives to accept the "Ratepayer Rescue" floor substitute. Using the image of a robber writing legislation to pocket Virginia's hard-earned money, the video illustrates Dominion's heavy-handed influence on the legislative process.
Put forward by Del. Sam Rasoul (D-11), the floor substitute removes controversial provisions in the utility bill that would allow Dominion Energy to keep millions in overcharged electric fees. Since the 2015 rate freeze passed, Dominion Energy has pocketed an estimated $1 billion in overpriced electric bills. If Rasoul's floor substitute is accepted, consumers would see 100% of their money back. The "Ratepayer Rescue" would further restore the authority of the State Corporation Commission to review rates and order rebates on a biennial basis, beginning in 2019.
"A vote for Del. Rasoul's Floor Substitute is a vote for ratepayer rebates and consumer protection. It is also a show of support for true political leadership. Our representatives should write legislation to protect Virginians, instead of promoting laws that Dominion crafts to enrich its shareholders. Citizens should demand nothing less of their elected officials. It is a no-brainer vote for Delegates, both on process and substance," said Elaine Colligan, Director of Clean Virginia.
Clean Virginia is calling on state leaders to refuse donations or gifts from Dominion's executives, lobbyists or PACs. Clean Virginia will ensure financial support for any sitting Delegate ($2500 per year or $5000 per cycle) or Senator ($5000/year or $20,000 per cycle) who signs the Clean Virginia pledge. This is the largest such commitment ever made to level the playing field for Virginia consumers.