Chronic Wasting Disease confirmed in 16 Virginia deer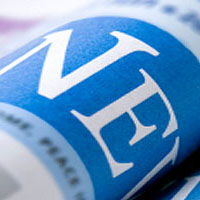 Chronic Wasting Disease was confirmed by the Virginia Department of Game and Inland Fisheries in 14 deer in Frederick County and two deer in Shenandoah County during the 2017 deer hunting season.
Fifteen of the deer were harvested by hunters and one deer was killed by a vehicle. Approximately 1,500 deer from Frederick, Clarke, Warren, and Shenandoah counties were tested for CWD during the 2017 hunting season. Since 2009, 38 CWD-positive deer have been
confirmed in Frederick (35) and Shenandoah (3) Counties. The Virginia CWD Containment Area borders are expected to remain the same – the four counties named above – for the fall 2018 hunting season. DGIF plans to collect CWD samples from the Containment Area on the first two Saturdays of the 2018 firearms deer season.
CWD has been detected in 24 states and three Canadian provinces. The disease is a slow, progressive neurologic (brain and nervous system) disease found in deer, elk, and moose in North America which ultimately results in death of the animal. It is spread through urine, feces, and saliva. Symptoms do not appear for several years and include staggering, abnormal posture, lowered head, drooling, confusion, and marked weight loss.
There is no evidence that CWD can be naturally transmitted to humans, livestock, or pets, but the Centers for Disease Control and Prevention advise hunters to test all deer harvested from known CWD-positive areas and to not consume any animals that test positive for the disease.
Regulations pertaining to CWD, maps of affected states, and more information about the disease and what DGIF is doing about it can be found on the DGIF website at: www.dgif.virginia.gov/wildlife/disease/cwd