Chris Saxman: Cold Fusion – Gator Country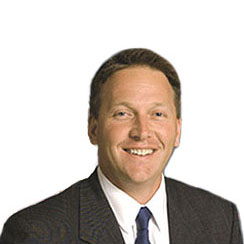 Cold Fusion was created as a place to discuss, openly, various policy ideas and politics. And Charlie Sheen.
While Cold Fusion is technically on vacation, policy and politics never take a holiday.
As the federal government is staring down a probable government shutdown a fascinating and historic debate is taking place that could shape our country for a generation. This truly is an epic showdown.
Unlike the shutdown debate in the mid 90s, the Republicans have offered a stark contrast to the ongoing budgeting without a budget governance structure that has become the Obama Administration modus operandi.
Wisconsin Congressman Paul Ryan has submitted a budget plan that takes on the entire sweep of federal spending. While not entirely eliminating the budget deficit, it does bring it under control to the point where future generations can be reasonably assured that fiscal armageddon will have been averted.
Ryan and his budget committee members and staffers have made tough decisions in creating a plan that can pass both chambers. While some might contend that not enough has been done, we cannot let the perfect be the enemy of the good. It still has to pass and become law.
The debate recalls the old Fram oil filter commercials – You can pay me now or pay me later. The debt accumulating zeitgeist of our country is at a crossroads and the social and political implications are extraordinary. The time has come to decide – are we going to pay for our spending excesses now or are we going to pass it on to our succeeding generations.
Candidate Obama pledged to no longer kick the can down the road. Unfortunately, that is all he has done. Will he embrace this historic moment like President Clinton who signed a previously twice vetoed welfare reform thus working with the Republican majority? Will he become the statesman president that so many in our country had hoped he would be?
Time will tell but the time is now.
Segue – Charlie Sheen and alligator hunting on the bayou of Louisiana.
As Sheen goes on tour to display his Warlock/Tiger Blood/Winning! Duh! case for increasing mental health funding, America has moved from that pre Japanese earthquake/tsunami nuclear reactor meltdown fortnight meltdown, to the budget showdown. These are heady times indeed.
The Sheen tour apparently is not going well. Fancy that. The media is no longer driving the feeding frenzy and he is no longer en vogue. What is the new Winning is Paul Ryan's budget. It is rehab and sobriety, confession and reconciliation. The Lenten timing could not be more perfect.
Last night the imagery was brought closer to surrealism when we tried to boat a five and a half foot alligator here in the Louisiana Bayou. It's one thing to venture out into the complete darkness that the bayou offers in a new moon, it's quite another to jump out of a perfectly good boat on top of a prehistoric animal with more teeth than a sane man would try to count.
Yet, we did. But why would any sober man jump out of boat to grab a gator? Well, that's just what we do to have fun. And sober was left at the dock. Grabbing gators was the deal. You go out and spot a gator with a light and close on him and grab him by the back of the head and pull him in the boat. Then we try to measure it and then take pictures and then throw him back….catch and release. Note – you cannot kill gators here until September.
Some think we are crazy but it's really not that crazy. Just don't let go of the gator and you'll be fine. Basically, once you get a hold of it, you better deal with it – especially if it's a big as the one we caught last night. Pictures are on Facebook.
Like the federal budget deficit, the Japanese nuclear meltdown or grabbing an alligator – if you signed up to deal with it, you have to deal with it. No one said it would be easy, but if it's anything like pulling a gator out of the bayou and putting it IN the boat, it will be worth it. It's not a one man effort, it's a team effort.
The team in DC had better get a hold of that nasty alligator of a budget or that beast is going to bite us all. They knew what they were getting into when they ran for office and now they have their hands on it. All they have to do now is pull it in the boat, deal with it and take some pictures which they will post on more than just Facebook. Then they can become unsober over a Louisiana crawfish boil with good friends telling tales of gators caught and released.
So while the government is set to shutdown at midnight EST, we will be out hunting more gators to grab.
?I'm pretty sure that if we had Obama, Reid, Boehner and Ryan on that boat we'd have a deal done. Gentlemen, you have ten minutes to cut a deal or we're letting the gator loose on the boat. No, you can't take pictures first…you have to deal with the gator first.
Then you take pictures.
Column by Chris Saxman
Comments