Sports
Child left in hot car in Chesterfield County dead: Father, stricken by grief, takes his own life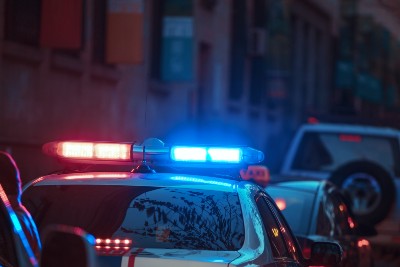 An 18-month-old left inside a car for several hours in Chesterfield County died on Tuesday, and his father, who had left the child in the car by accident, then took his own life.
"It's just a tragedy on so many levels," Chesterfield Police Lt. Col. Christopher Hensley said.
This was the eighth hot car death in the U.S. this year, according to data collected by Kids and Car Safety, which has logged more than 1,000 hot car deaths nationally since 1990, and another 7,300 incidents in which children left in hot cars have survived.
Chesterfield County Police had received reports from the child's mother and relatives indicating that he had not been dropped off at childcare and may be in danger.
The police investigation later revealed that the father accidentally left the child in the vehicle for several hours, and when he discovered the child dead in the vehicle, he returned home, took the child inside, then went outside and shot himself.
In an overwhelming majority of child hot car deaths, it was a loving, responsible parent that unknowingly left the child, as was the case here.
The National Highway Traffic Safety Administration offers five pieces of advice to help adult drivers who transport children:
Never leave a child in a vehicle unattended — even if the windows are partially open or the engine is running, and the air conditioning is on.
Make it a habit to check your entire vehicle — front and back — before locking the door and walking away.
Ask your childcare provider to call if your child doesn't show up for care as expected.
Place a personal item like a purse or briefcase in the back seat, as another reminder to look before you lock. Write a note or place a stuffed animal in the passenger's seat to remind you that a child is in the back seat.
Store car keys out of a child's reach and teach children that a vehicle is not a play area.
There is also occupant detection and alert technology costing less than $50 that is currently available and provides comprehensive and compelling solutions to end these senseless tragedies.
"Unfortunately, this is yet another example of why it is extremely important to have effective occupant detection technology as standard equipment in all vehicles as quickly as possible," stated Janette Fennell, founder and president of Kids and Car Safety, the leading national nonprofit working solely to prevent injuries and deaths of children in and around motor vehicles. "Every day that we delay in advancing these cost-effective detection technologies means children are needlessly at risk of dying. An occupant detection and alert system could have gotten assistance to this sweet angel before it was too late."