Chase Elliott takes pole for Sunday's Food City 500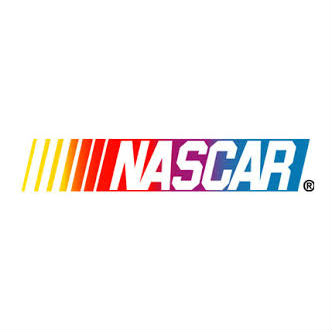 Chase Elliott has been looking for his breakout moment since joining the NASCAR ranks.  The Martinsville duel with Denny Hamlin, his first win at Watkins Glen in 2018. Now you can add another first to his growing racing resume; a pole at the World's Fastest Half Mile, Bristol Motor Speedway.
Before capturing Friday's pole at Bristol, the Dawsonville, GA native's four previous poles came at distinctly different tracks in Daytona and Talladega. The Hendrick Motorsports driver won three times in 2018 but is looking for his first win of this season and his first career short-track victory.
Elliott was fastest of the 12 cars who reached the final round of qualifying, making a lap of 131.713 mph to edge Hendrick Motorsports teammate William Byron for the starting position for Sunday's Food City 500.
"It was a great Friday," Elliott commented after Bush Beans qualifying. "I've not had many good Fridays in my career, so I certainly want to enjoy it. Having that first pit box is always a big deal, probably as big a deal here as anywhere we go, so that's huge and not something I've enjoyed a whole lot in my career."
Elliott added that he'd "like to enjoy it some more and hopefully we can keep it rolling, but we've got to focus on Bristol and try and get a win sooner rather than later. But to come to one of these places, I feel like I contribute a little more than I do at Daytona or Talladega for qualifying. It's certainly something I've been wanting to do for them for a while."
For Penske Ford driver Ryan Blaney, he was the quickest in practice on Friday, quickest in the first two rounds of qualifying but a mistake by the young driver cost him in the final round and the put Blaney in third instead of the top spot.
Joe Gibbs Racing driver Erik Jones was fourth, with fellow teammate Denny Hamlin fifth. Sixth through 10th were Stewart-Haas driver Aric Almirola, Blaney teammate Joey Logano, Clint Bowyer, Paul Menard and Jimmie Johnson.
"We have some work to do tomorrow to be really good on Sunday, but I think it's doable," Elliott said. "Our car has pace, so if we get it driving good, we can hopefully give ourselves a chance."
The Cup Series has one more practice, slated for 8:30 a.m. Eastern on Saturday. The Food City 500 is scheduled for 2 p.m. Sunday.
By Rod Mullins | Augusta Free Press
Comments