Charlottesville Reading Series announces authors, musicians for June event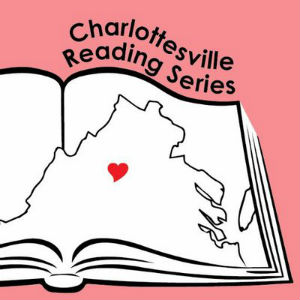 The Charlottesville Reading Series will host a prose reading and musical performance on Friday, June 15, from 7:00 PM to 8:00 PM at New Dominion Bookshop (404 East Main St).
The event will feature an in-person reading by Randall Klein and original music by Bird and Mantis. The event is free to attend, and complimentary refreshments will be available at intermission.
Randall Klein is an editor and author living in Charlottesville, Virginia, since 2017. Prior to Charlottesville, Randall lived in New York for thirteen years, where he worked in publishing, editing authors across all genres. His debut novel, Little Disasters, is the story of two young married couples–expectant parents and new friends–whose lives collide in a pile-up of deceits and indiscretions. For more details, visit randallkleinbooks.com.
Bird and Mantis is a musical collaboration between songwriter/singer Lilly Anne and producer/multi-instrumentalist Matt Wyatt. Outside of Bird and Mantis, Lilly is a yoga instructor and writer currently pursuing her MFA in Poetry from the Warren-Wilson in Asheville. Matt Wyatt is the owner/operator of Free Union Studio as well as a collaborative songwriter with the musical project Frontier Diplomacy. He also performs locally with the band Beleza. Their full-length, debut album Bird and Mantis will be out later this year.
About the Charlottesville Reading Series
Founded by Julia Kudravetz and Amie Whittemore in 2014, the Charlottesville Reading Series presents in-person readings of poetry and prose in a monthly event for community members in Charlottesville. We recruit emerging and established writers form diverse backgrounds, both locally and nationally. For more information about the series, please visit www.readingseries.org.
Comments