Charlottesville Police Civilian Review Board Community Forum set for April 24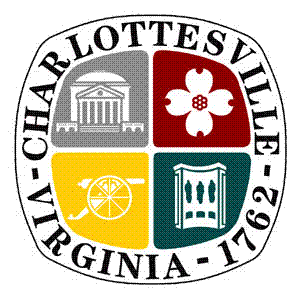 The City of Charlottesville has scheduled a community forum for 17 candidates seeking positions on a new seven-member Police Civilian Review Board. The forum will be moderated by local mediation consultant Robert Garrity. It will be held Tuesday, April 24 from 5:30 p.m. to 8:45 p.m. at the Jefferson School African American Heritage Center.
On December 18, 2017, City Council approved the creation of the Police Civilian Review Board and advertised for qualified applicants.
Council will appoint seven initial members to one-year terms. The board will reflect the community on the whole, inclusive of members of minority and low wealth communities and members who have direct experience with past and current Charlottesville Police Department policing practices.
Of the 25 applications received, Council has selected the 17 applicants who are City residents to participate in the Civilian Review Board Community Forum.
Applicants invited to participate in the forum
Gloria Beard
Josh Bowers
Evan Brown
Sarah Burke
Ian Dickinson
Jeff Fogel
Don Gathers
Juan Gonzalez
Maggie Harden
Joyce Hillstrom
Rosia Y. Parker
Helen Plainsance
Kristin Schroeder
Megan Selvage
James Shea Jr.
Katrina Turner
Guillermo Ubilla
The format for the community forum will be as follows
5:30 p.m. What is a CRB? A Brief Overview, CRB Experts / Forum Facilitator
5:45 p.m. Opening Statements, CRB Applicants
6:15 p.m. Community Q&A, Attendees / CRB Applicants / Forum Facilitator
8:15 p.m. Conclusion / Open Social, Attendees / CRB Applicants
Opportunities for public input on the selection of board members
The public may provide City Council with input at the forum and via an online survey being released in April. Additional materials will also be posted on the City's website that include the bios of the CRB experts, the facilitator, and the applicants.
About the work of the Police Civilian Review Board
Council seeks to answer the call for a police civilian review board that places emphasis on independence, accountability, and transparency. Council believes relationship building, community trust, and civilian engagement are as critical today for police as they have ever been.
The initial Police Civilian Review Board will be tasked with drafting bylaws, which shall address matters including, but not limited to:
Defining the CRB's proposed mission;
Proposing CRB membership, including number of members, representation, membership criteria and length of term;
Researching, documenting and incorporating best practices for independent civilian review boards, including but not limited to working with such groups as the National Association for Civilian Oversight of Law Enforcement (NACOLE);
Creating guidelines or a Memorandum of Understanding for effectively interacting with the Chief of Police;
Defining an effective and cooperative structure for CRB review of police actions;
Developing procedures for reviewing police matters, including but not limited to investigative detention reports, use-of-force incidents, and internal affairs appeals;
Implementing mechanisms for reporting out findings, including a quarterly report delivered to Council;
Seeking input from the City Attorney, Commonwealth's Attorney, and the Chief of Police as to whether or not special enabling legislation and ordinances are required, and to ensure legal constraints, liability concerns, and privacy issues are properly addressed;
Providing appropriate CRB member training;
Recommending level of City staff support for the CRB