Charlottesville City Council supports co-located General District Court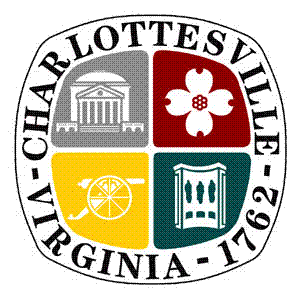 Charlottesville Mayor Mike Signer and City Councilor Kathy Galvin, the two City Council representatives on the courts negotiating team, reiterated today the Council's support for a co-located General District Court for Charlottesville and Albemarle County. The City and County have been negotiating to build a new court for both general district courts near the Levy Opera House for nearly three years in an effort to keep the County's court in Court Square.
As part of those negotiations, the City included $7 million in its Capital Improvement Program for construction of the co-located courts and offered the County 100 free parking spaces, valued at nearly $2.5 million. To address long term parking needs, City Council also voted this year to create a Parking Division and install limited metering to better manage demand in accordance with established best-practices for downtown districts nationwide.
Despite the foregoing, the public materials released by the County in advance of their session tonightincluded the following description of the status quo: Limited/uncertain parking conditions and ultimate cost to meet long term needs.
"The public needs to know that City Council has met the County Board on their requests, and then some," said Mayor Signer. "Contrary to the unfortunate and misleading narrative regarding 'limited/uncertain parking conditions,' my colleagues and I have worked closely with the County to identify and meet their needs."
"In presenting a comprehensive and fair offer regarding parking in order that the County remain in Court Square, we have done everything requested to ensure that our historic courts stay unified," added Councilor Galvin. "If the County chooses another path, they will be departing from the negotiations, mutual planning and investment that led us to the proposed colocation plan."
Comments