Chang's career-high six RBIs lead way in 11-7 Lynchburg win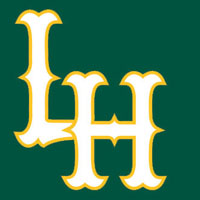 Lynchburg and Frederick met Wednesday at City Stadium for another slugfest, which saw 18 runs and 22 hits. The Hillcats edged out the Keys 11-7 to win their first home game of the second half. Yu-Cheng Chang went 4-5 with two doubles and a career-high six RBIs.
Both offenses came out swinging with eight total runs in the first. The Keys big hit in the inning was a three-run homer fromCameron Kneeland. The Hillcats responded with a four-run inning of their own, which was started by a Greg Allen walk and aTyler Krieger single. Chang proceeded to double and drive in both runners. Anthony Santander walked and scored along withChang on a Luigi Rodriguez two-run single.
Each team scored a run in the second inning to knot the score up at 5-all. The 'Cats took a controlling lead after another four run inning in the fourth. Paul Hendrix lead the stanza off with a double off the left field wall. Hendrix advanced to third when Allenlaid down a sacrifice bunt and everyone was safe on a fielder's choice. Hendrix scored on a sacrifice fly from Krieger, andChang singled to drive in Allen to make the score 7-5. Anthony Santander followed the single up with a two-run shot over the right field wall. Chang drove in two more runs in the fifth inning with his second double.
Mitch Brown started the game on the mound for Lynchburg and settled in after the first inning. He finished with three strikeouts and three walks, allowing five runs on six hits in four frames. The Hillcats had two pitchers make their debut after arriving from Lake County. Dominic DeMasi earned his first Advanced-A win after throwing 2 1/3 frames. The righty allowed two runs and two hits in his Lynchburg debut. Billy Strode retired all five batters he faced and was very effective notching a strikeout in his first game at City Stadium. David Speer pitched a scoreless ninth inning in his return from Columbus.
Yu-Cheng Chang tied a Hillcats season-high with six RBIs…Bobby Bradley accomplished the feat June 6 against Salem…Francisco Mejia extended his hit-streak to 32 games overall with a single in the third inning…Anthony Santander is batting .346 with four homers and 15 RBIs in 12 games against Frederick this season.
Lynchburg will finish its series with Frederick Thursday at 6:30 p.m. Justus Sheffield (6-4, 3.81) will make his seventh start at home for the Hillcats. Lucas Long (4-5, 4.85) will be on the mound for the Keys. Fans can listen to the action on 93.3 FM and 1320 AM as well as www.lynchburg-hillcats.com, beginning with the Hillcats On-Deck Show at 6:15 p.m.