Chambers' 34 points leads Samford over VMI, 93-79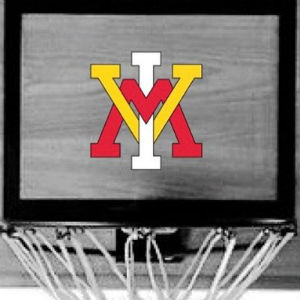 Sophomore guard Triston Chambers knocked down eight 3-pointers and scored a career-high 34 points as Samford snapped a five- game skid defeating VMI, 93-79, Monday night in Southern Conference basketball action at Pete Hanna Center.
Samford improved to 8-15, 4-6 SoCon while the Keydets fell to 7-14 and 2-8 in conference play.
The Bulldogs placed five in double figures scoring and received 14-point efforts from Eric Adams, Justin Coleman, and Demetrius Denzel-Dyson.
Junior forward Austin Vereen and freshman guard Bubba Parham paced VMI with 18 points each while freshman guard Jordan Ratliff equaled his career-high with 14 points.
VMI clawed  back from several deficits and trailed 51-50 following a Ratliff 3-pointer with 13:37 left, but that would be as close as the Keydets would get as Samford used a 10-0 spurt to pull away later in the half. A Vereen layup at the 6:19 mark trimmed the deficit to 66-63 before Coleman triggered the decisive  run with five straight points and Chambers added three consecutive free throws to give the Bulldogs a double-digit lead for the rest of the evening.
The Keydets went cold during the 10-point Samford outburst missing five straight shots while going scoreless for nearly four minutes. The Bulldog lead eventually grew to 17 points when Adams threw in a dunk with 38 seconds left.
VMI was just six of 24 in 3-point shooting (25.0%) after hitting double-digits in 3-balls in three of the previous four games.
The 93 points was also the second most surrendered by VMI since the season opener November 10 when NC State scored 102 points.
The Keydets, bidding to win back-to-back road games for the first time since February, 2015, appeared well on their way when they raced to a 10-0 lead after the opening tip. The Keydets nailed four of their first eight shots from the floor, but the Bulldogs quickly recovered with a 22-1 run behind Chambers' 3-point barrage.
VMI battled back to trail 40-34 at the break despite 20 points by Chambers in the first half.
The Keydets outscored Samford 40-34 in points in the paint and produced a 26-5 margin in bench scoring. Samford dished out 18 assists with seven coming from sophomore guard Josh Sharkey.
The Bulldogs got to the bonus early in the second half and drained 25 of 28 free throws for the game (89.3%) while the Keydets shot just eight attempts from the charity stripe-converting seven.
Parham extended his double-digit scoring streak to 10 games – all in conference play.
VMI wraps up the three-game road swing at UNCG Thursday night with tipoff at 7 pm.
Postgame: VMI coach Dan Earl
"In the first half, I didn't think we were grabbing rebounds and getting 50-50 balls. I told our team at halftime we were down by only six at half time and I don't know if we could play worse. We had to go compete and get after it in the second half and cut it to one (point), but, unfortunately, the game got away from us again."
"Credit to Samford, Obviously, Chambers shot the heck out of the ball and it's hard to play defense against a guy who's that hot. You've got to be right next to him. A lot of them were challenged, but some of them – we don't understand what challenged is versus not letting him get the shot off. It's a hard lesson to learn."
"The ball was sticking for us a little too much. By sticking, I mean we want our guys making quick decisions. No problem shooting it or driving it, but, if not, you have to get rid of the ball. When you start jabbing and sizing a guy up, the ball sticks. It doesn't move fast enough. "
"We have to regroup, learn and get better and be ready to get after it on Thursday at UNCG."