Center for Research in SEAD Education is cultivating tomorrow's innovators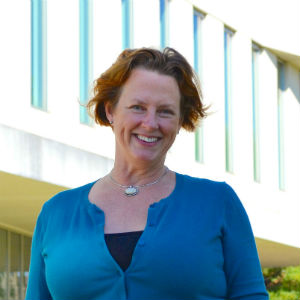 To inspire the next generation of innovators, today's students need experiences both in and out of the classroom that integrate science, engineering, arts, and design (SEAD).
To meet that challenge, faculty from across Virginia Tech's campuses are creating high-quality teaching and learning opportunities for both students and educators. This work is being developed and supported by the university's Center for Research in SEAD Education (CRSE).
Part of the Institute for Creativity, Arts, and Technology (ICAT), the center was established to support and enhance the creation of experiences, innovations, and opportunities designed for pre-kindergarten through 12th-grade teachers and students. This includes managing the university's research and evaluation efforts for its projects and programs in these areas, ensuring that new and existing projects have sustained and broader impact, and supporting work-force development in science, technology, engineering, and math-related disciplines from early childhood through professional practice.
The center presents programming that helps elevate the visibility of its work and expand its reach across the region and the state. Events and programs, such as the Virginia Tech Science Festival, ICAT Creativity and Innovation Day, Kindergarten to College, and the STEM Summit, engage the public, enhance student learning and career awareness, and provide professional development for educators across all subject areas.
Lisa McNair, professor of engineering education in Virginia Tech's College of Engineering, was recently named the director of the CRSE. McNair's work emphasizes creativity and innovation, exploring the ways teaching and learning can be promoted across different fields.
Part of her research focuses on the evolution of the engineering education discipline. She brings this work and her expertise on curriculum development to a Virginia Tech faculty team working to create a new curriculum model for Virginia Tech's Bradley Department of Electrical and Computer Engineering. Funded by the National Science Foundation, the work will help attract an even more diverse range of students and offer them the opportunity to become adaptive engineers with disciplinary depth and a range of learning experiences who are committed to blending science, engineering, arts, and design to address the world's problems.
"With her extraordinary capacity to bring together people across disciplinary boundaries to address key educational issues, Lisa is well placed to take the work of the center to a whole new level," said Jenni Case, head of Virginia Tech's Department of Engineering Education. "Lisa has an intrinsic flair for thinking innovatively and creatively and for building strong scholarship around this core passion. She is a team-builder and an integrator, and we are pleased that this new appointment will further strengthen links between our department and the institute."
McNair designs educational environments that support integrative learning and creates assessment and evaluation strategies. She is currently working with several colleges to develop an integrative Pathways Minor in Innovation as part of the university's new general education initiative, Pathways to General Education, and is leading the charge to develop the curriculum track for Virginia Tech's Creativity and Innovation Strategic Growth Area.