Carl Tinder named VVA Grower of the Year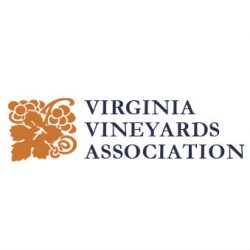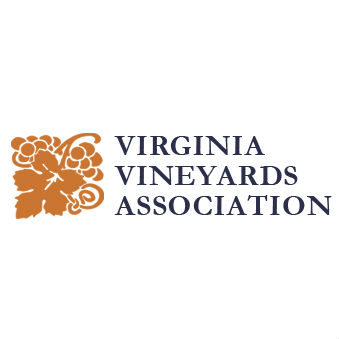 Carl Tinder, owner of Tinder Cattle & Vineyard, has been named Grower of the Year by the Virginia Vineyards Association.
Tinder has become an important force in the growth of Virginia's wine industry, said VVA President Nate Walsh.
"In addition to planting 32 acres of vines on his own properties, Carl has helped numerous other growers plant and maintain thriving vineyards in Central Virginia, providing fruit for some of our most expressive wines," Walsh said.
Virginia Secretary of Agriculture and Forestry Bettina Ring presented the award to Tinder at the VVA's annual Winter Technical Meeting.
"Carl Tinder has played a vital role in Virginia's growing wine industry," Ring said. "His company has planted over 275,000 vines in Virginia and, in 2019, his harvest service picked and delivered over 400 tons of fruit to multiple wineries."
In 1995, after graduating from Virginia Tech with a BS in Animal Science and a minor in Agricultural Economics, Mr. Tinder began managing Adventure Farm in Earlysville, Va., for Mary Jane Chisholm.
At the time, Adventure Farm was a 1,100-acre cattle and timber operation that was later expanded to over 4,000 acres.
In 2005, encouraged by Felicia Rogan of Oakencroft Vineyard and Winery, Tinder planted two acres of vines on family property in Nelson County that is now known as Grape Lawn and, in 2006, he planted four acres of vines at the Adventure Farm site. Today, those vineyards have grown to 20 acres and 12 acres, respectively.
In 2010, he worked with well-known viticulturist and consultant Chris Hill to plant and install a vineyard at Pippin Hill, which, he said, inspired in him a passion to help other growers.
Tinder began providing services to new and established vineyards and, in 2014, he began operating as Tinder Cattle & Vineyard, a full-service vineyard management company that has planted over 275,000 vines.
Tinder expressed optimism about the future of Virginia wine.
"Tinder Cattle & Vineyard looks forward to servicing the vineyard industry of central Virginia for years to come and to a 2020 vintage that continues to show the world what Virginia has to offer," he said.
Since 2005, the Virginia Vineyards Association has been pleased to honor one of its members with the annual Grower of the Year Award.
Recipients are active participants in the Virginia viticulture community with a track record of commitment and service to the industry.
The Virginia Vineyards Association originated in 1979 as a joint effort for information exchange and cooperation among viticulturists, wineries and Virginia Tech. Its members include commercial growers and wineries, those who grow wine grapes as a hobby, and others who are simply interested in viticulture. More information can be found at: www.virginiavineyardsassociation.org.
Comments