Capstone Festival highlights partnership between Mary Baldwin University, Staunton community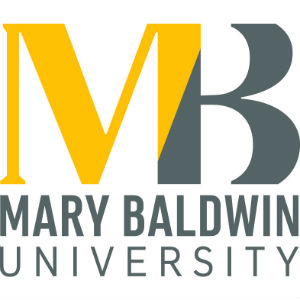 Starting at 12:30 p.m. May 10 on the Mary Baldwin University campus, the Capstone Festival will feature the best in scholarly and creative work by undergraduate students. Over the course of the year, they've tackled pressing social problems, pushed the needle on scientific discovery and unpacked the meaning of history and literature. Capstone projects are the final integrated look at all they've learned.
"The Capstone Festival is our opportunity to showcase the highest levels of achievement among all of our graduating seniors," said MBU Provost Ty Buckman. "It is inspiring for all of us who support Mary Baldwin's mission to see what our students have accomplished in their studies so far and to glimpse what they are capable of in the future."
This year, MBU's Advisory Board of Visitors (ABV) has worked in collaboration with the Office of University Advancement to provide sponsorship support for the festival and student awards.
"The Capstone Festival is a relevant collaboration between the university and our business community that gives these students an edge in today's competitive job market," said Linda Hershey, chair of the Advisory Board of Visitors for MBU. "We are thrilled to support their robust and fascinating research, and then to see the results presented in such a professional, compelling approach."
Through the generosity of ABV member sponsors, a new award is available to support senior research projects, leading up to Capstone next year. Two ABV/Capstone Senior Project Fellowships provide up to $500 to support undergraduate work in any academic discipline during 2018–19. The winners will be announced at the Capstone reception May 10.
"Our faculty, staff, and students look forward to this event every year, and we are especially grateful to our Advisory Board of Visitors for sponsoring the event and providing helpful feedback to the student presenters," Buckman said. "The Capstone Festival remains an ideal demonstration of what is possible when a campus and community partner together."
The Capstone Festival is open to the public. For more on the festival and to see the detailed program, please visit marybaldwin.edu/research/capstonefestival.
MBU is pleased to recognize the generous sponsorship support for the 2018 festival from Miller Coors, McKee Foods Corporation, Hershey Chocolate of Virginia, ITA-International, Mr. Chuck Henck, Daikin Applied, Staunton City Schools and and Ms. Cynthia Burnett, Heifetz International Music Institute, City of Staunton, and Dr. Leigh Frame '06, program director for The George Washington University School of Medicine and Health Sciences.
Comments