Cadence wins Leadership in MedTech Award for contract manufacturing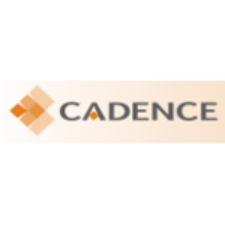 Readers of Medical Design & Outsourcing magazine voted Cadence as the winner of the 2017 Leadership in MedTech Award for Contract Manufacturing for the second year in a row.
The prestigious Leadership in MedTech Award celebrates medtech leadership in multiple disciplines annually.
"The Cadence team is extremely proud to be the winner recognized in the very competitive field of contract manufacturing," stated CEO Alan Connor. "We are accelerating and expanding our services in ways that provide new value for our customers."
For information on getting Cadence to provide YOUR contract manufacturing, contact us at cadenceinc.com/contact.
About Cadence, Inc.
Cadence Inc. is a leading supplier of advanced products, technologies and services to medical device and specialty industrial companies worldwide. Cadence develops solutions-oriented relationships with customers and provides highly technical solutions that enable improved product performance in clearly measurable ways. Cadence employs more than 475 people worldwide with its headquarters in Staunton
Comments