Top News
No burning before 4 p.m. until April 30
The Commonwealth's 4 p.m. Burning Law goes into effect Feb. 15th – the start of spring fire season in Virginia. The law prohibits burning before 4 p.m. each day until April 30th if the fire is in, or within 300 feet of, woodland, brushland or fields containing dry grass or other flammable materials.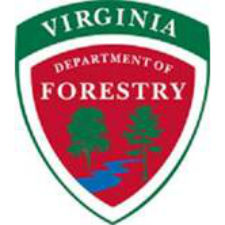 "This law is one of the most effective tools we have to prevent wildfires," said John Miller, director of resource protection at the Virginia Department of Forestry (VDOF). "Each late winter and early spring, downed trees, branches and leaves become 'forest fuels' that increase the danger of a forest fire. By adhering to the law and burning between 4 p.m. and midnight only, people are less likely to start a fire that threatens them, their property and the forests of Virginia."
In addition to open burning, debris burning in metal barrels has been the source of wildland fires this year.
"If flames and sparks are flying out of the barrel, that increases the chance they'll land in dry grass or leaves and start a wild fire," said Paul Reier, VDOF technician in James City, Charles City and New Kent counties. "Be sure the barrel is secure and won't tip over, causing the fire to spill out. Stay with the debris barrel while the fire is burning, and be sure to properly and safely dispose of the ashes." Reier adds that metal barrels should be in good condition – not weak with rust or full of holes. A mesh wire screen, with openings of ¼" or less, should cover the top of the barrel.
A violation of this law is a Class 3 misdemeanor punishable by up to a $500 fine. In addition to the criminal violation, those who allow a fire to escape are liable for the cost of suppressing the fire as well as any damage caused to others' property.
To learn more about how to protect yourself and your property, visit dof.virginia.gov.
The Virginia Department of Forestry protects and develops healthy, sustainable forest resources for Virginians.  Headquartered in Charlottesville, the Agency has forestry staff members assigned to every county to provide citizen service and public safety protection across the Commonwealth.  VDOF is an equal opportunity provider.
With nearly 16 million acres of forestland and more than 103,000 Virginians employed in forestry, forest products and related industries, Virginia forests provide more than $17 Billion annually in benefits to the Commonwealth.