Sports
Brown's game-winner lifts ODU over Norfolk State, 27-24
Jarod Brown kicked a 24-yard field goal with no time left to give ODU football a 27-24 victory over Norfolk State at William "Dick" Price Stadium Saturday afternoon.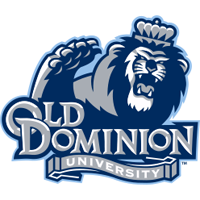 After ODU tied the score at 24 on a two-yard Taylor Heinicke to Larry Pinkard touchdown, the ODU defense forced a fourth and nine for Norfolk State from the ODU 23, and Andrew Everett blocked a 41-yard field goal attempt by Cameron Marouf to keep the score tied at 24.
ODU took over with three minutes to play and used a 19-yard Heinicke to Zach Pascal reception to get into Norfolk State territory.  Heinicke found Gerard Johnson and Antonio Vaughan for short receptions and then Melvin Vaughn for two completions down to the NSU 13.  Johnson ran down to the NSU six to set up Brown's game-winning kick.
A true freshman from Richmond, Johnson became the first ODU running back this year to rush for over 100-yards, grinding out 101 on 17 carries, including a career-long 23-yard run.
With his 22-yard touchdown pass early in the second quarter to Pinkard, Heinicke became the first Division I quarterback in the state of Virginia to pass for 10,000 career yards.  He finished 26-of-44 for 325 yards and three touchdowns.
Vaughan led ODU receiving with six catches for 78 yards and a score while Pinkard had five for 54 and two touchdowns.
Rolandin Finch tied the score for the Spartans with a 10-yard run following a 62-yard punt return by Keenan Lambert.
Norfolk State received the ball first and drove 68 yards in 13 plays and Cameron Marouf kicked a 24-yard field goal to give the Spartans a 3-0 lead.
ODU took their first lead of the contest as they drove 64-yards in eight plays capped by a 20-yard touchdown pass from Heinicke to Antonio Vaughan for the ODU 7-3 lead.
The Monarchs defense forced a three and out and ODU drove down for a Jarod Brown 30-yard field goal for a 10-3 lead.
Old Dominion scored for the third-straight time as Heinicke hit Pinkard for a 22-yard score to cap an eight play, 55-yard drive and give ODU a 17-3 lead.
The Spartans cut the lead to 17-10 as DeAndre Sangster caught a 23-yard pass from Malik Stokes to cap an six play, 54-yard drive.
Finch led Norfolk State with 18 carries for 97 yards.  Stokes came in at quarterback midway through the first half and was 7-of-14 for 87 yards and a touchdown.
Notes: With his 22-yard touchdown pass to Larry Pinkard in the second quarter, Taylor Heinicke becomes the first Division I quarterback in the state of Virginia to pass for more than 10,000 career yards … Larry Pinkard caught his 21st and 22nd career touchdowns on the day… ODU's first touchdown was Antonio Vaughan's 15th career receiving touchdown … Jarod Brown's 30-yard field goal was the eighth of the season for the senior kicker … Brown's 24-yard game-winning field goal game the senior kicker his second multi-field goal game of the year … He made two kicks in the win over Howard … This is Brown's first game-winning kick of the year and the third of his career.