Brooklyn-bound: ACC teams aspiring to NCAAs have work to do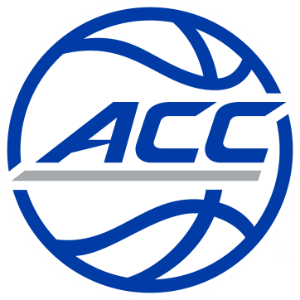 Virginia and Duke are NCAA locks trying to build resumes for #1 national seeds. After those two, you have 10 ACC teams with work to do to earn Big Dance invites.
At least I see 10. In no particular order:
Clemson (17-4, 6-3 ACC, RPI 6, KenPom 17)
North Carolina (16-6, 5-4 ACC, RPI 11, KenPom 13)
Miami (15-5, 4-4 ACC, RPI 15, KenPom 29)
Louisville (16-5, 6-2 ACC, RPI 20, KenPom 31)
Syracuse (15-6, 4-4 ACC, RPI 30, KenPom 43)
Florida State (16-5, 5-4 ACC, RPI 32, KenPom 20)
NC State (15-7, 5-4 ACC, RPI 61, KenPom 64)
Virginia Tech (15-6, 4-4 ACC, RPI 72, KenPom 38)
Boston College (13-8, 3-5 ACC, RPI 68, KenPom 80)
Notre Dame (13-9, 3-6 ACC, RPI 74, KenPom 35)
OK, so I put them in a particular order, using RPI as the lead metric, as much as I hate RPI as a metric.
The issues that we have to sort through right now:
Clemson has to play the rest of the season without its second-leading scorer, Donte Grantham. An already thin rotation loses a key guy. Big challenge for coach Brad Brownell, and Clemson is 1-1 since losing Grantham to injury.
Miami just lost its second-leading scorer, Bruce Brown, who is expected to miss six weeks after undergoing foot surgery on Thursday. Six weeks from Thursday is March 15, the opening day of the 2018 NCAA Tournament.
Notre Dame is missing practically everybody, with leading scorer Bonzie Colson out until the last week of the regular season, D.J. Harvey out two more weeks, and point guard Matt Farrell still day-to-day with ankle issues. The Irish have lost six straight since losing Colson.
Notre Dame seems to be a lock to open the 2018 ACC Tournament in the Barclays Center in Brooklyn in Tuesday's first round alongside Georgia Tech (10-11, 3-5 ACC), Wake Forest (8-13, 1-8 ACC) and Pitt (8-14, 0-9 ACC). We can start there.
Louisville seems to have the best inside track to one of the two remaining double-byes all the way to Thursday.
That leaves us with eight teams fighting to open either on Wednesday or Thursday in Brooklyn.
Two of those eight will join Notre Dame, Georgia Tech, Wake and Pitt in Tuesday games, which would likely be devastating to the NCAA chances of those programs.
If you're the 10 or 11 seed in Brooklyn, you're obviously going to need a win on Tuesday, and almost certainly another win on Wednesday, to get to the quarterfinal round on Thursday.
And then you might want to get a win over one of the double-byes, just to be sure.
So, that's one win on Tuesday, a win on Wednesday against a team that is playing its first game of the tournament, then a win on Thursday, on your third day, against another team playing its first game of the tournament.
A tall order, yes, no question.
Even teams who get byes to Wednesday are going to want to win their opening games, of course, and then would want to get a win on Thursday to sort of lock things down, or come as close as possible.
A win for anybody playing on Tuesday or Wednesday in a Thursday game would feel like a golden ticket.
Should make for a fun week in Brooklyn, but in the here and now, we have a fun next few weeks to look forward to as well.
As of this writing, we have eight teams within a game and a half of each other between fifth and 12th place in the conference standings, and a half-season of opportunities for there to be movement up, down, sideways and the rest.
Strap yourself in. Should be a wild ride.
Story by Chris Graham