BRITE rider wins Try Transit Week grand prize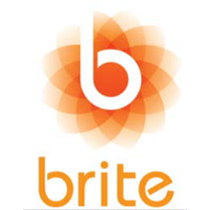 Jenny Cox of Verona was recently named Grand Prize winner of the 2017 Virginia Department of Rail and Public Transportation (DRPT) Try Transit Week giveaway.
Participants from all over the Commonwealth that took the Try Transit Week pledge during the September promotion were automatically entered for a chance to win a year of free transit service from a participating Virginia transit operator, as well as a pair of round-trip tickets aboard Amtrak's Northeast Regional train.
Cox routinely rides the BRCC South BRITE route, but uses other routes as well to run daily errands. She will be presented a unique one-year pass for BRITE Bus Transit at a special ceremony at 10:00 a.m. on January 24 at the offices of the Central Shenandoah Planning District Commission, 112 McTanly Place, Staunton, VA.  A representative from DRPT will be on hand to award the prize.
Try Transit Week is an annual educational event designed to spread the word about public transportation accessibility and its benefits, and encourage Virginians to reduce their use of single-occupancy vehicles by trying a form of public transportation. Public transportation riders not only save time and money, but they can multi-task and arrive at their destination stress- and hassle-free. Try Transit Week is celebrated in Staunton, Augusta County, and Waynesboro with a Free Ride Day on all BRITE Bus Transit routes.
For more information about the Try Transit Week or BRITE Transit Services, contact Nancy Gourley, [email protected] (540) 885-5174.