Bridgewater football falls to Washington & Lee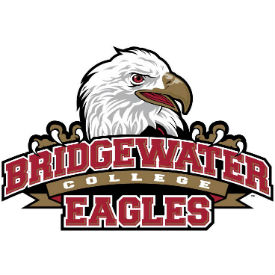 The Bridgewater College football team rallied in the second half, but special teams penalties proved costly in a 30-20 home loss to Washington & Lee.
The Eagles shut out the Generals in the second half and cut a 24-point deficit to 10. However, penalties wiped out a 99-yard Alex Galloway kick return touchdown and a 90-yard Davonta Womack punt return from just outside the end zone.
Bridgewater also missed out on two chances to make it a one-score game- a two-point sweep late in the third after a Demetreus Jalepes touchdown cut the deficit to 30-20, and a field goal that went wide left with 8:12 left in the contest.
Jalepes finished with 96 yards and a score on just 13 carries. Defensively, the Eagles totaled 11 tackles for loss, led by Re'Shaun Myers (13 tackles, 2.0 TFLs), Deshomd Denny (12 tackles, 1.5 TFLs) and Matt Dang (10 tackles, 2.0 TFLs).
Despite taking Galloway's kick return off the board, the Eagles scored on the opening drive of the second half on Dakoda Shrader's 18-yard jump ball catch. BC then ran a Philly Special for the two-point conversion, with Brendon Maturey hitting quarterback Jay Scroggins to make it a two-score game at 30-14.
The Generals scored on two one-play drives in the second quarter and also returned a fumble 37 yards for the score, to break open the contest and take a 30-6 lead into halftime.
After Logan Weis hit a 41-yard kick for the second straight week, clearing the bar by inches to make it 7-6 W&L, Collin Sherman took the next play right up the middle for the touchdown.
After the Eagles threw an interception, Drew Richardson hit tight end Reid Ostrom over the top on the first play to push the gap to 20-6.
Myers stopped a fourth down try in the backfield on the next Generals possession, but a 37-yard fumble return by Patrick Ryan (who also had an interception on the day) gave W&L 20 unanswered points on drives that totaled just two snaps.
Washington & Lee had paced off seven minutes on the game's opening drive, converting three third downs. Matt Dang ranged out to the sideline on a key tackle for loss however, and Dustin Greenstuffed a fourth down pitch to Josh Breece. Weis hit a 33-yarder for Bridgewater to open the scoring.
Breece was nearly stopped five yards into the backfield on the next W&L possession but broke free with a stiffarm and went 48 yards down the right sideline, drawing a faskmask flag to boot. Sherman finished the drive off for the Generals' first points of the day.
Bridgewater falls to 2-2, 1-1 ODAC and faces a crucial Homecoming matchup with Hampden-Sydney next Saturday. W&L improves to 3-1, 1-1.