Local
Bowie earns split with 7-4 win over Richmond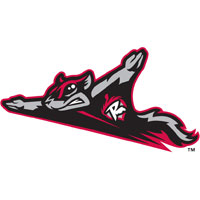 The Bowie Baysox (37-38) jumped out to an early lead and never looked back, dropping the Richmond Flying Squirrels (38-39), 7-4, in front of 4,970 at The Diamond on Wednesday afternoon.  With the win, the Baysox earned a split of the four-game series.
Squirrels' right-hander Craig Westcott found immediate trouble in the top of the first inning.  With one out, Ty Kelly cracked a single.  Nolan Reimold followed with a single and Henry Urrutia put the Baysox in front quickly with an RBI single.  Westcott was able to avoid further trouble, and limit the Baysox to a one-run uprising.
However, the Baysox got right back after Westcott in the second inning. Josh Horton delivered a one-out single to get the ball rolling.  He stole second base and scored for a 2-0 lead when Kyle Hudson singled.  Through two innings, Westcott had allowed six hits – all singles.
Chris Pettit made it 3-0 Baysox when he homered off the left-field foul pole with two outs in the fourth inning.  Bowie was at it again in the fourth, as they chased Westcott with three more runs on four consecutive singles.  Urrutia and Caleb Joseph each supplied RBI singles, and an additional run scored on a throwing error.  Westcott called it a day after four innings plus four batters, trailing 6-0.
Westcott (3-8) was saddled with the loss, his eighth of the year.  He permitted six earned runs on 11 hits, walked one and struck out one.  The Squirrels have now lost five consecutive ballgames which Westcott has started.
Richmond was unable to break through against Bowie lefty Jake Pettit until the sixth inning.  However, they did in a big way to get back in the ballgame.  Joe Panik and Adam Duvall sparked the inning with back-to-back singles.  An out later, Ricky Oropesa grounded a ball to second base that was misplayed, loading the bases with one out.  Brett Krill followed the error with an RBI single to left field.  Ryan Lollis then chased Pettit with another RBI single.  Zech Zinicola entered, and Mark Wagner greeted him with a two-run double to left field.  It marked Wagner's third hit of the day, and pulled the Squirrels within a pair, 6-4.
The Squirrels got no closer, as Pettit (4-3) earned the win over 5 1/3 innings.  He was charged with four runs – three earned – on nine hits.  He did not issue a walk and struck out four.
The Baysox capped the scoring with a run against righty Drew Bowlin in the eighth inning.  Joseph knocked in the run with his second RBI single of the day.
Right-hander Marcel Prado earned the save for the Baysox, working an eventful but scoreless ninth inning.
The Squirrels travel to Erie, PA, to open a four-game series with the Erie SeaWolves (Detroit Tigers) at Jerry Uht Park on Thursday night at 7:05 p.m.  Richmond LHP Jack Snodgrass (6-3, 2.82) will make the start against Erie RHP John Link (0-0, 1.13). The Flying Squirrels Pregame Warmup will begin on Sports Radio 910, SportsRadio910.com and IHeart Radio at6:35 p.m.