Booker, Rutherford, power Winston-Salem to series win over Lynchburg Hillcats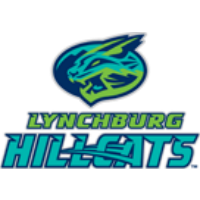 The Lynchburg Hillcats dropped their fifth consecutive game on Wednesday, losing to the Winston-Salem Dash, 9-2. The Hillcats (12-13) dip below the .500 mark for the first time since April 16 after losing their second straight to the Dash (14-12).
Lynchburg jumped out to an early 1-0 in the second. Anthony Miller singled to lead off the frame and came around to score on an Erlin Cerda RBI single.
The Hillcats' lead evaporated after the Dash tagged Tanner Tully (Loss, 1-2) for three runs in the third. Ti'Quan Forbes singled to lead off the frame and Mitch Roman doubled to put runners at second and third base with none out. Joel Booker followed with a two-run double to give Winston-Salem the lead for good. Later in the inning, Booker scored on what was the second of back-to-back errors by shortstop Luke Wakamatsu, giving the Dash a 3-1 lead.
Winston scored two more runs in the fourth. Roman doubled with two outs, and Booker continued his big day with an RBI triple. Alex Call countered by laying down an RBI bunt single to extend the Dash lead to 5-1.
Lynchburg got a run back in the fifth on a sacrifice fly from Jodd Carter.
Roman scored again in the seventh on a passed ball, and Blake Rutherford hit a bases-clearing, three-run triple in the eighth to provide some insurance and cap the scoring for Winston-Salem.
Booker finished 3-for-5 with two doubles, a triple and three RBI, while Rutherford had four RBI on Wednesday.
Tully worked 5.1 innings and allowed six runs (four earned) on ten hits. Justin Garcia surrendered two earned runs in 2.1 innings.
Luis Martinez (Win, 1-1) gave up two earned runs on six hits in 5 innings. Matt Foster and Jose Ruiz each worked two scoreless innings for the Dash in relief.
Mitch Longo finished 2-for-5 for the Hillcats and extended his hitting streak to a league-high 15 games. He has reached base in all 21 games played this season.
The series will conclude on Thursday in what will be the final regular-season match up between Lynchburg and Winston-Salem. Right-hander Justin Garza (2-0, 1.35) will start for the Hillcats opposite of righty Jimmy Lambert (2-2, 3.66) for the Dash. First pitch is scheduled for 7 p.m. at BB&T Ballpak.
Max Gun and Matt Present will be on the air beginning at 6:50 p.m. on TuneIn Radio, and the Radio434 App.
For tickets or more information, visit lynchburg-hillcats.com, call 434-528-1144. or stop by the City Stadium box office.
Comments