Blue Rocks stun Lynchburg again, 6-5
After entering the series with a perfect 37-0 record when leading after eight innings, Wilmington spoiled a ninth-inning Hillcats lead for the second straight night. The Blue Rocks plated two runs in the bottom of the ninth, capped off by a bloop single to left by Nick Heath to give Wilmington a 6-5 victory at Frawley Stadium Thursday night.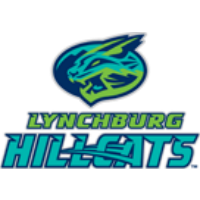 Early in the game, Lynchburg jumped out to a 4-0 lead. Sam Haggerty pulled the first pitch of the game over the first base bag for a double. He advanced to third on a Willi Castro single to center. Two batters later, Gavin Collins hit a sacrifice fly to center field to bring home the first run of the game. It marked Haggerty's 46th run of the year, which is tied with Ka'ai Tom for the team lead.
In the second inning, Martin Cervenka hit a groundball through the right side to capitalize on the infield shift for a leadoff single. Jodd Carter hit a double into the right-center field to give Lynchburg a 2-0 advantage.
The Hillcats doubled the margin in the third with a pair of runs on two hits. Castro drove the first pitch of the stanza into left-center field for a double. Andrew Calica singled to move him to third before he came home on a wild pitch. Calica stole third, and Sicnarf Loopstok brought him in with an RBI groundout to make the margin 4-0.
Wilmington tied the contest with four runs on five hits in the fourth. D.J. Burt, Nick Heath and Brandon Downes began the frame with three consecutive singles. Chris DeVito hit a sacrifice fly to right field to plate the first Blue Rocks run. Wander Franco and Roman Collins each drove in a run with back-to-back singles. Chase Vallot knotted the score with an RBI fielder's choice to shortstop.
Outside of the fourth inning, Shane Bieber shut down the Blue Rocks. He went a total of seven innings and surrendered a total of four runs on seven hits. The right-hander struck out six and walked none. He was in line for the victory before the Blue Rocks rally. Dominic DeMasi suffered the loss. He worked a scoreless eighth but surrendered the tying and winning runs in the ninth.
Lynchburg held the lead entering the ninth thanks to a bases-loaded walk to Jodd Carter in the seventh. That brought in Collins to make it 5-4. Unfortunately, the Hillcats left the bases loaded in that inning as well as the sixth. Lynchburg stranded a total of 11 runners Thursday.
Lynchburg plays again at Wilmington Friday at 7:05 p.m. Aaron Civale (5-2, 2.36) will be on the mound for the Hillcats against right-hander Jared Ruxer (4-3, 3.07). Fans can listen to the game live at lynchburg-hillcats.com beginning at 7.
Comments