Top News
Blue Ridge Scholarships program at UVA poised to assist more students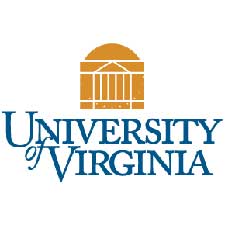 Just 14 months ago, the Blue Ridge Scholarships program was launched with a $4 million challenge grant and an invitation to University of Virginia supporters to match the total.
A rapid and robust response grew the seed grant to $8 million, propelling a need-based scholarship that assisted dozens of high-achieving students in the current academic year.
Now, UVA admissions officials are preparing to select a new class of Blue Ridge Scholars, while philanthropic support for the program and for student aid continue to build momentum.
"We're thrilled that we will be enrolling a second cohort of Blue Ridge students this fall," said Gregory W. Roberts, dean of admission. "The University's ability to provide need-based scholarships that can be used to offset loans in the financial aid package allows us to compete for the best students from around the country, regardless of their financial need."
Board of Visitors member and alumnus John Griffin established the Blue Ridge Scholars with a $4 million challenge grant in February 2014. Griffin said the philanthropic support of the new scholarships has been gratifying and positions the program for sustained success.
"I am pleased, but not surprised, that others have jumped at the opportunity to support scholarships for talented students," said Griffin, a 1985 alumnus of the McIntire School of Commerce and president of New York-based Blue Ridge Capital. "The entire University community stands to gain when high-achieving students have every opportunity to earn an education here."
The scholarships benefit incoming undergraduate students with outstanding academic accomplishments and financial need.
Of the original $4 million challenge grant, $1 million was earmarked for a four-year commitment to the Class of 2018 Blue Ridge Scholars, contingent upon the successful match.
The additional $3 million challenge is intended to help grow a financial aid endowment, a University priority. Griffin's challenge grant also bolsters UVA 's overall commitment to the long-term success and sustainability of its nationally recognized financial aid program, AccessUVA.
UVA is one of only two public universities to meet 100 percent of the demonstrated financial need of all undergraduate students while also offering admission on a "need-blind" basis. That means the University does not consider a student's financial situation until after an offer of admission has been made.
During the 2014-15 academic year, Blue Ridge Scholars received a total of $277,335 in support. For the same period, UVA dedicated a record $58 million in grant aid for University students with financial need – up from about $11 million a decade ago.
During that time, the number of students with demonstrated financial need has increased from 24 percent of the undergraduate population to 33 percent, while state and federal funding have declined.
"UVA is dedicated to bringing the best students to Grounds to contribute to and enrich the University community," University President Teresa A. Sullivan said. "Regardless of a prospective student's financial resources, the University always will provide an education that is both excellent and affordable."
The Board of Visitors in March further bolstered UVA's commitment to ensuring access for high-achieving students with the passage of the Affordable Excellence plan. The long-term financial plan will increase grant aid while slashing the amount of student indebtedness for qualifying Virginia families by $10,000 and securing funding for priorities identified in the Cornerstone Plan, UVA's five-year strategic plan.
In addition to articulating a plan to attract, support and retain a new generation of excellent faculty as current faculty members retire, the Cornerstone Plan highlights the increasingly important role of philanthropy in support of priorities including faculty recruitment and retention and boosting need-based financial aid.
"I recently met an alumna parent who had just told her son that he couldn't apply to UVA because they couldn't afford it," said Mark M. Luellen, UVA associate vice president for development. "When I explained to both of them that our alumni and friends have generously committed over $17 million in need-based scholarships in the last few years, she was in tears and told her son that he could now apply. He glowed with excitement and she was thrilled that her son, because of such generosity, may be able to follow in her footsteps on Grounds."