Blue Ridge Parkway announces public comment period for proposed modifications to Whetstone Ridge Trail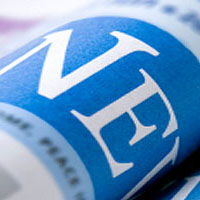 The National Park Service seeks public comment for use in the development of an environmental assessment (EA) proposing multiples uses, including hiking, mountain biking and horse riding, on a 0.20 mile section of Whetstone Ridge Trail at Milepost 29 on the Blue Ridge Parkway. The Whetstone Ridge Trail is an 11.3 mile trail that runs between Whetstone Ridge on the Parkway and Irish Creek Road (State Route 603).  While most of the trail is on U.S. Forest Service (USFS) and other lands, and currently open for multiple uses, the short portion on Parkway land is currently open only to hiking.
The project scoping phase, now underway, is the initial step in the development of an EA that will analyze alternatives and their potential impacts on any environmental resources resulting from this proposal.   Public participation will aid the Parkway in making a well-informed decision about whether and how to proceed with this project.
How to Comment: The public is invited to provide input  during the project scoping phase using the NPS Planning, Environment, and Public Comment (PEPC) web-based system at http://parkplanning.nps.gov/whetstoneridgetrail-scoping. Comments received during the public comment period will be used to help evaluate issues and concerns to be further addressed in the environmental review process. Comments will be accepted from September 24, 2015 – October 29, 2015.
Before including your address, phone number, e-mail address, or other personal identifying information in your comment, you should be aware that your entire comment –including your personal identifying information –may be made publicly available at any time. While you can indicate a preference for   in your comment to withhold your personal identifying information from public review, we cannot guarantee that we will be able to do so.
Comments