Top News
Blue Ridge Area Food Bank reduces food waste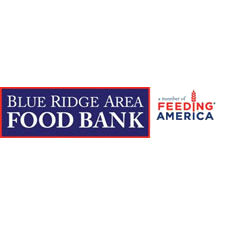 Each day, a driver for Lynchburg Daily Bread soup kitchen visits three Food Lion grocery stores, not to shop, but rather to save food from a wasteful fate.
Thanks to a program arranged through the Blue Ridge Area Food Bank called Partner Pick Up (PPU), partner agencies are able to rescue food that won't sell in grocery stores and distribute it to food-insecure individuals — keeping nutritious meals out of the garbage bin. The program currently includes food retailers across the Food Bank's 25-county region such as Walmart, Food Lion, Giant, Martin's, Kroger, Safeway, Target, Sam's Club, Costco and Wegmans.
"Our driver pulls right up to the front, checks in with each appropriate department and loads up the donated food," said Tracey Dixon, Daily Bread's executive director. "They typically have it ready in grocery carts."
The chicken, sandwiches, salads, and hundreds of pounds of fresh produce Daily Bread receives is critical to serving hungry neighbors in Lynchburg each day. Last year, Daily Bread provided 53,475 meals.
"We are so grateful for the donations of food from local grocers. It is excellent quality food that we can quickly turn into a meal here at Daily Bread," Dixon said. "The relationship works for all of us. We're reducing grocery store waste and dumpster fees, and getting quality food to people who are in need — a true win-win."
It's also a win for the Food Bank.
Ninety-six partner agencies and more than 150 retail stores currently participate in the PPU program, which is very efficient. It eliminates the Food Bank's need to fuel trucks to drive to all the participating retailers to collect donations. Instead, agencies are empowered to pick up the food themselves, saving time, money, and reducing spoilage.
"At Food Lion, we believe no one should have to choose between dinner and rent," said Mark Lamotte, execution implementation specialist at Food Lion. "Because of this, we are committed to providing 100 million meals by 2020 and assisting the Blue Ridge Area Food Bank with the resources they need to end hunger throughout our community. We are so grateful for the work of this organization and the role Food Lion gets to play in reducing hunger."
Thanks to a $20,000 grant from Feeding America, the Food Bank purchased and is providing PPU agencies with thermometers, coolers, thermal blankets, and other equipment that will improve food transport, storage, and distribution. The equipment will be distributed in the coming weeks, improving the safety and handling of this fragile food. Many agencies send volunteers in their own vehicles.
"The Partner Pick Up program is a vital resource for the pantries who often can increase the amount of produce, dairy, and meat they typically acquire, along with other food types," said Michael McKee, CEO of the Blue Ridge Area Food Bank. "Our goal with the funding we obtained from Feeding America is to make it possible for the agencies  to handle and acquire more perishable food, and therefore have more nutritious product available for neighbors in need."
Last year, the Food Bank received 7.6 million pounds of food through its Partner Pick Up program or 28.4% of the total food supply. This year, the Food Bank set a target to receive 8.1 million pounds of food from partner grocery stores.
"The ultimate goal of this program is to capture as much excess food as possible before it's thrown away and get it onto the tables of food-insecure individuals," Mckee added. "The decision to participate in this arrangement is a caring choice made by grocery store chains committed to helping individuals who might otherwise go hungry."
Many stores also operate fundraising campaigns at the register to benefit the Food Bank, or sell pre-packaged boxes of food that customers can easily donate.
For more information, contact a member of the communications team.