Bill Bolling lecture part of JMU's Democracy in Peril series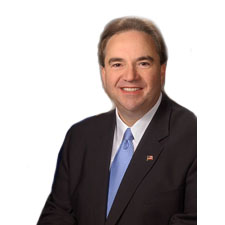 Since When Did Compromise Become a Bad Thing? That's the title of an upcoming  lecture by former Virginia Lt. Gov. Bill Bolling as part of James Madison University's Democracy in Peril speaker series at 5 p.m. on Thursday, March 15 in Madison Hall room 1001.
The Honorable Mr. Bolling will talk about his experiences in politics and government and will address today's surging partisanship and ideological rigidity that makes it difficult for government to function as intended.
Bolling will also offer his thoughts on why we as a society have become so divided, and why many now see compromise, which he calls "the essence of a working democracy," as a bad thing.
The lecture is free and open to the public and will be followed by a question and answer session. Parking is available in the Mason Street Parking Deck.